Bayshore Partners with Conestoga College to Train Home Care Support Workers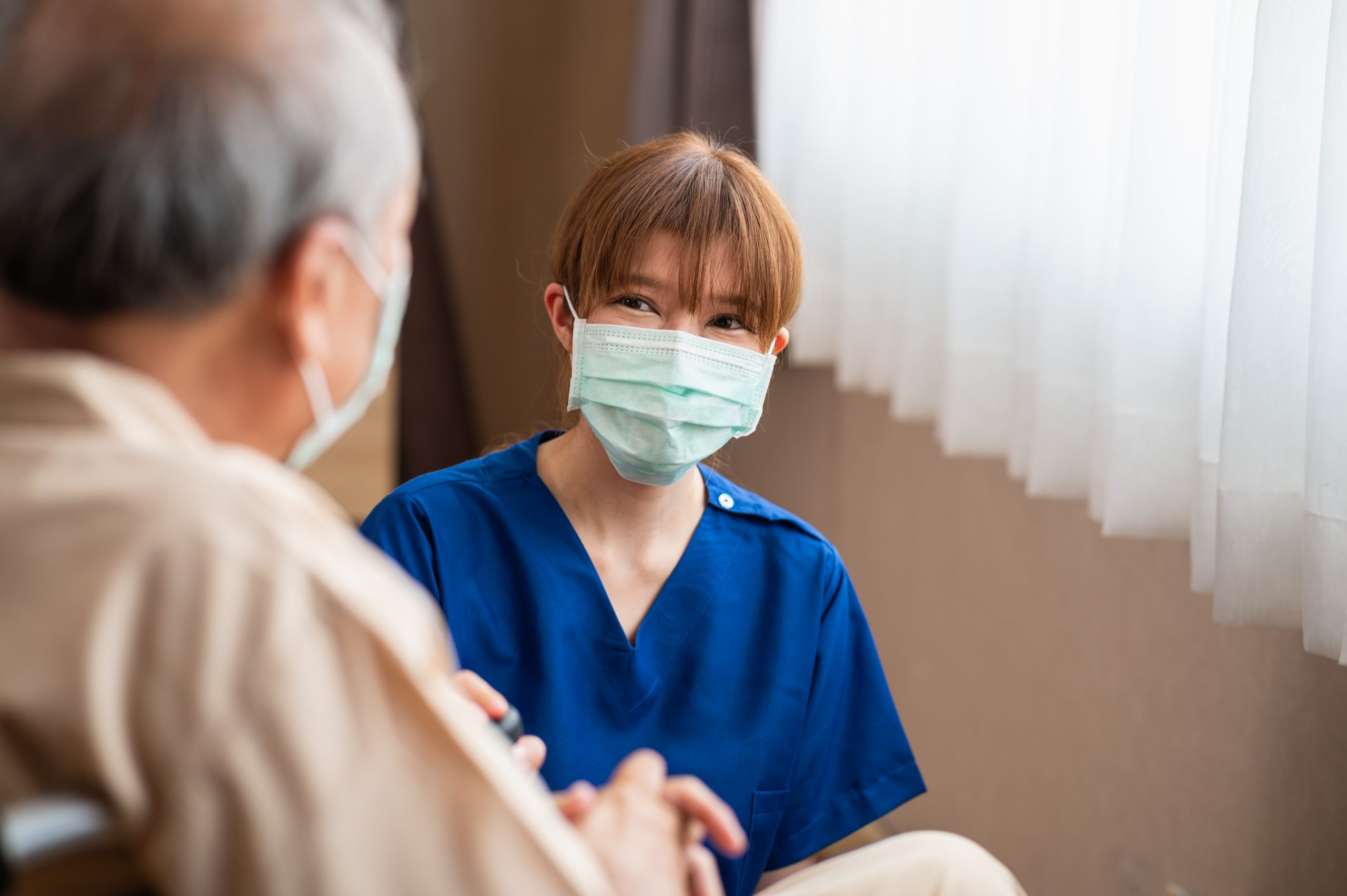 Are you passionate about helping others? Do you want to start a new career in health care? If so, you may be an ideal candidate for a free program that trains new Home Care Support Workers (HCSWs) in Ontario. The program is a partnership between Bayshore Home Care Solutions, Conestoga College and the Ontario government.
Why focus on home care?
Since March, the COVID-19 pandemic has put a great deal of stress on Ontario's health care system. It has also highlighted the need for greater availability of home health care, especially for those who are at risk of serious illness from the coronavirus, including older adults, people with chronic medical conditions, and people who have a compromised immune system.
Long-term care facilities for seniors have been especially hard hit by COVID-19. The high infection rate and mortality associated with these settings are stark reflections of how quickly the virus can spread among people living in close quarters. As Maureen Charlebois, Bayshore's Chief Nursing & Clinical Officer, stated in mid-June, "Data clearly illustrates that seniors who live at home and receive in-home care have lower COVID-19 rates than institutionalized care. … Tragically, COVID-19 has proven that home care isn't just a better experience, with this disease, it has vastly better health outcomes."
Preparing for future waves
As part of Ontario's COVID-19 fall preparedness plan, the provincial government announced at the end of September that it is investing $52.5 million to recruit, retain and support more health care workers. That figure includes $1.3 million to train 160 supportive care workers for basic home care services.
Bayshore, Conestoga College and the provincial government have partnered to deliver an 11-week online certificate program (valued at more than $6,000) that includes an 80-hour paid field placement and a guaranteed full-time job at Bayshore with a competitive salary and benefits. Successful applicants attend the program at no charge – Bayshore is covering the cost of the education and training hours.
The company is currently screening candidates for this unique opportunity, says Joanne De Rubeis, Bayshore Education Lead. The upcoming cohort will include 24 students, and she encourages people with a background in customer service, hospitality, retail or caregiving to apply. "Addressing the needs of, and providing care for, individuals living in their homes is a very unique skill set," says De Rubeis. "We're looking for people who have a true desire and passion to provide care not only to older adults but to any individual with health needs. You don't have to have previous health care experience – we're looking for individuals who have compassion and empathy and a true commitment for improving the quality of life of their clients."
Applicants must be Ontario residents who are at least 18 years old. They must have an Ontario Secondary School Diploma (OSSD) or the equivalent; English language proficiency; and must pass a police check for Vulnerable Sector Screening (VSS). In addition, applicants need to have a valid driver's license, a reliable vehicle and ample availability to work, including early mornings and weekends. Suitable candidates will be provided with additional program details and invited to attend a virtual information session.
What does the program involve?
Conestoga College, located in Kitchener, Ontario, is a recognized leader in innovative education, training and applied research to support the development of the seniors care workforce. It has developed its Supportive Care Certificate Program in partnership with employers since 2016. The program is targeted to address workforce needs in home and community care environments.
The 11-week program, as well as a clinical practicum and ongoing training and education from Bayshore post-certification, are delivered virtually via instructor-led, synchronous learning. Participants must have a computer and basic computer skills (for example, the ability to use video-conferencing apps) to attend. Bayshore will provide paid training for the virtual online learning hours, the 80-hour clinical practicum and ongoing internship hours at its branches in Ontario that provide home care services to the government. Students receive one-on-one training and supervision from a Bayshore Personal Support Worker (PSW) and a Bayshore Registered Nurse.
"Our goal with this innovative and collaborative training initiative is to optimize our clients' dignity, comfort, safety and sense of independence through a well-trained and motivated team of strong Home Care Support Workers who meet the individualized needs of each and every client," says De Rubeis.
For prospective students who have concerns about providing home care during the pandemic, De Rubeis offers reassurance about Bayshore's safety precautions. "Our goal at Bayshore for our care providers, whether they are HCSWs, PSWs or nurses, is to provide the highest quality of care at all times," she says. "Our care plans are unique for each client, but they always include health and safety, especially during the pandemic. We have a strong clinical and quality/risk team providing us with the most current evidence-based knowledge on personal protective equipment (PPE), and we provide PPE to staff and clients. We're very mindful of staff safety and client safety."
Interested in applying? Email your resumé to hcsw@bayshore.ca