Pharmacy Appreciation Month: Experts with special connections to patients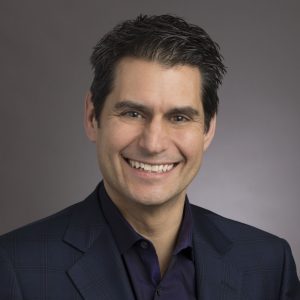 During my education at the University of Alberta, I was drawn to pharmacy because of a keen interest in sciences such as chemistry as well as healthcare, but as I started my career, I began to appreciate the complexities and satisfaction of running a business.
The majority of the 11,000 pharmacies in Canada operate as private businesses and while pharmacists are viewed as the medication experts in the health system, the core funding model is still largely tied to the dispensing and cost of the medication. However, over the past 25 years, things have changed, and especially during the past two years when Canadians have relied on pharmacies as integral community health hubs for Covid-19 vaccines and testing. In provinces across Canada, pharmacists can bill to refill prescriptions, manage medication reviews, independently prescribe, order and interpret lab tests, conduct point of care testing, administer vaccines and injections as well as many other services.
From my start as a pharmacist to leading the Bayshore Specialty Rx division with over 200 pharmacists, pharmacy technicians, pharmacy assistants  and support staff in 11 specialty pharmacies across Canada, I feel very proud to be in a profession which means so much more than dispensing medications. From the time a medication is prescribed, to its dispensing, delivery and ultimate administration, each and every member of our team has the health and wellbeing of the patient as their top priority.
A very important part of our work at Bayshore pharmacies is to ensure patients are informed and educated about the safety and efficacy of the drug and their health condition as well as managing any of the side effects.  Specialty drugs prescribed by specialists are used to manage complex conditions such as cancer, multiple sclerosis and rheumatoid arthritis and may require special storage, handling and administration. Often these drugs are infused or injected with the help of a nurse or require lab testing and coordination and many other health services.  Our support includes managing patient assistance programs to help coordinate the complexity of funding, lab testing, nursing and pharmacy services required for the management of these complex drugs.
Our services also include Bayshore Express Pharmacy to dispense medication and diabetes supplies across the country and is led by pharmacists with expertise in diabetes and geriatric care. We've recently introduced the CarePack Medication Management system to provide strip packaging of medications customized to the individual needs of our homecare patients who have difficulty managing their medications.
Our pharmacy also services five health regions in Ontario to provide sterile product compounding, infusion equipment and medical supplies to patients in the home, often within a tight four-hour time frame. In August of 2021, Bayshore Compounding Solutions (BCS), a division of Bayshore Specialty Rx, received approval from the Ontario College of Pharmacists for its new Drug Preparation Premises (DPP). DPP facilities must meet rigorous quality standards in order to provide bulk compounded medications that are intended to support hospitals and pharmacies. Bayshore Compounding Solutions is one of only a handful of such facilities in Canada.
March is Pharmacy Appreciation Month and it is my privilege to acknowledge the incredible difference the people of our organization make in the every day lives of Canadians. Stay tuned throughout the month for more great news in the world of Bayshore Specialty Rx.
Karl Frank,
Managing Director, Bayshore Specialty Rx