The future of health care is at home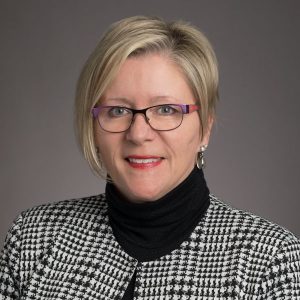 Regardless of which country you live in, a common problem we are all facing is the enormous burden the COVID-19 pandemic has placed on the health care sector. While virtual technology and the tireless efforts of global health care professionals helped weather the storm over the past two years, the pandemic has highlighted the need to find long-term solutions to improve home health care outcomes for clients, families and for health care providers around the world.
I recently participated in the Global Healthcare Forum and Health Advisory Panel in Dublin, hosted by Enterprise Ireland – a government organization that helps Irish startup companies expand into global markets. More than 130 health care executives from 22 countries and 77 Irish life science companies attended the event to discuss the future of health care.
As part of my role on the advisory panel, I had the privilege to meet with clinical leaders from across the global health care sector and Ireland's top digital health and medical device companies. I also provided mentorship and advice to help up-and-coming Irish companies navigate Canada's health care system. While there was a focus on Irish industry, the forum was also geared towards improving health care for all and building relationships with health care experts from Ireland, Canada and beyond.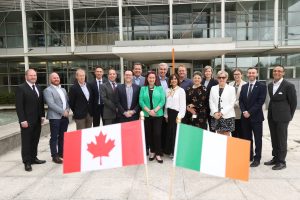 Among the many remarkable health care innovations presented during the forum, one technology that stood out to me was a climate action service that provides non-biased assessments of an organization's emissions footprint and works with them to support the development of a climate action strategy to decarbonize. This is critical as we move forward with our Environmental, Social and Governance (ESG) Strategy. Other notable digital health care innovations included a device to enable remote patient monitoring for patients at risk of diabetic foot disease; smart and sustainable tools for managing medications; and a minimally invasive neurostimulation platform for various neurological indications.
Although we are in a challenging period as an industry, the Global Healthcare Forum gave me a hopeful view of the future thanks to the many advances being made in digital health care to address clinical needs. It is very encouraging to see the global health care system shifting its focus towards providing people with high-quality care in the comfort of their homes, and I'm proud to be part of an organization that recognizes the important role of digital health technology in accelerating the shift from hospital to home care and reducing barriers to health care access.
Maureen Charlebois
Chief Nursing & Clinical Officer