People of Bayshore: Roger Rebelo, proud guardian of Bayshore's national office
By Mary Mamak, Communications Specialist
When Roger Rebelo joined the maintenance team at Bayshore's national office six years ago, he already had experience in the industry. But Bayshore's 45,000 square foot building – which sits on seven acres of land in Mississauga, ON – presented a special challenge to not just maintain the building, but to diagnose and fix any problems that may occur. A building that size needs constant attention to all of its systems, from air handling, to water treatment, to electricity, to name just a few.
"I think I know every single inch of this building and I treat it like it's my own," says Roger, who loves the hands-on and solving problems aspects of his job. "Because of that, I always look for ways to save money, by fixing things myself, or managing any service vendor requests. My main goal, though, is the comfort and safety of the people who work here."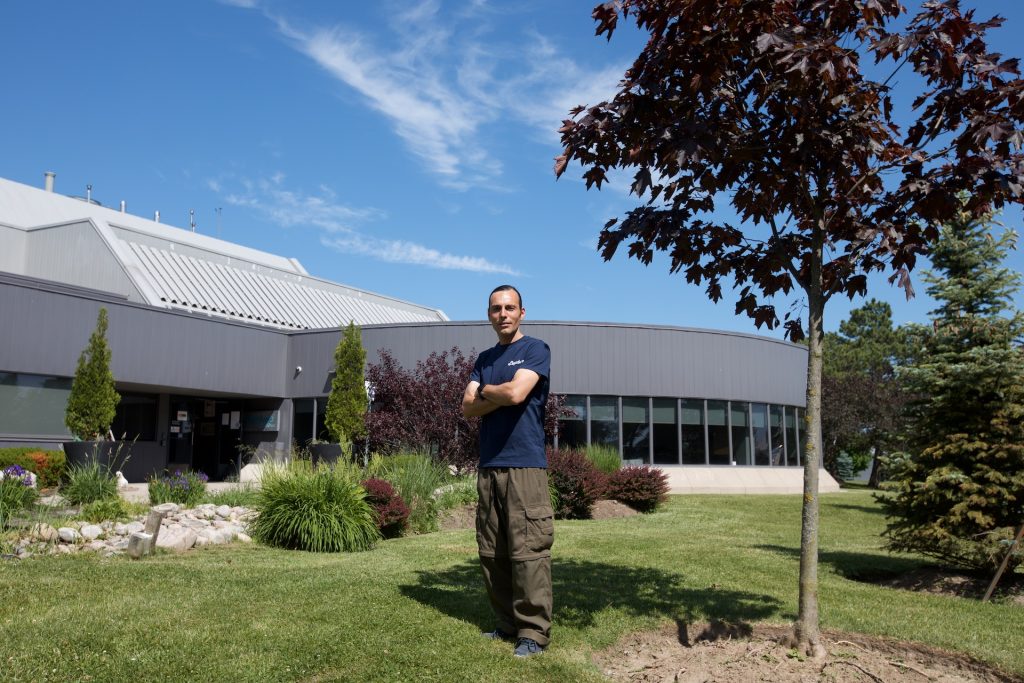 Three years ago, Roger was looking to take his knowledge and skills to the next level so he enrolled in the Building Environmental Systems Operations Program at Sheridan College. The program included courses in air handling, water treatment, controls, electricity, heating, energy efficiency for large buildings, air conditioning and refrigeration and hospital building systems.
Roger completed the program earlier this year with a 3.8 out of 4 grade point average and was named class valedictorian. In June, he addressed Sheridan College's graduating class of Continuing and Professional Studies. Included in the audience of 4,000 at the convocation were his very proud parents and his wife and children, who he credits with not only encouraging him, but supporting him in his three-year journey.
"I was already working full-time in the industry I loved, so the opportunity to further my knowledge through formal education was a bonus," said Rebelo at his recent graduation ceremony from the program. "That love of the industry and the first-hand knowledge helped me achieve the grades that have me standing here before you today."
Roger says he initially turned down the opportunity to speak at the convocation but changed his mind after talking to his family. "I challenged myself to get up in front of all those people to deliver a speech and to thank everyone who supported me, including Bayshore. It was an honour for me to do that."
Leiba Westmoreland, Bayshore's Director of Payroll & Benefits and Roger's supervisor, is one of his biggest supporters.
"I am very proud of Roger's accomplishments," says Westmoreland. "And not just because of his success with his courses but with his overall improvement in many other areas. I always thought he had it in him to do this, and so I was not surprised at how well he did. To be chosen to be the valedictorian was the icing on the cake. Having these certifications under his belt, will not only give him the confidence to do the job, but will give him insight into other improvements needed within the building."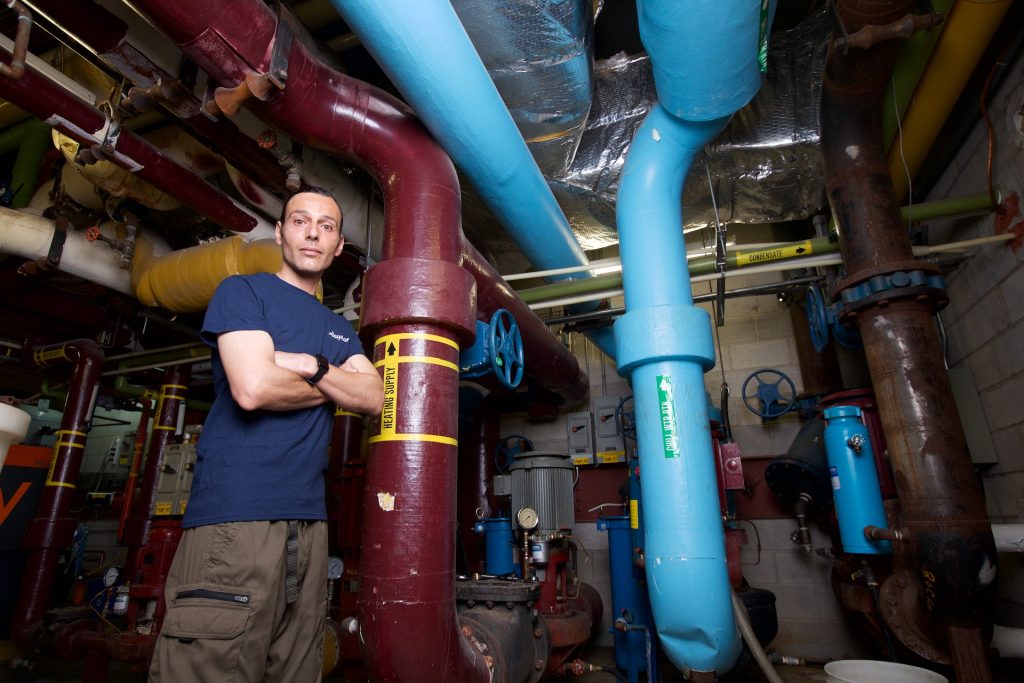 Prior to the pandemic, Bayshore's national office hosted more than 200 people everyday. While the number of people physically coming into the building went down over the last two years as staff stayed home to reduce the spread of COVID-19, several staff still needed to come into the building to do their jobs and the building needed to maintained – especially in the event of an emergency.
"We cannot thank Roger enough for his ongoing commitment to not only keeping our national office up and running, but also in tip top shape – especially during some of the darkest days of the pandemic," says Stuart Cottrelle, Bayshore President. "We are so lucky to have him as part of the Bayshore team and we are all incredibly proud of his accomplishment. Congratulations from all of us at Bayshore!"