Pharmacy Appreciation Month 2023
Today marks the beginning of Pharmacy Appreciation Month, the annual national campaign that shines a spotlight on all things pharmacy during March.
Through our state-of-the-art pharmacies, Bayshore offers a high level of expertise in the preparation, storage and delivery of oral, intravenous and injectable drugs used in areas such as biologics, anti-infection therapy, chemotherapy, pain management and more.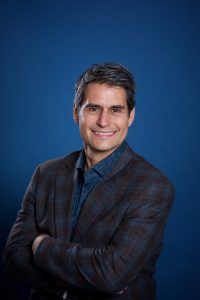 We recently spoke to our pharmacy leader Karl Frank, Managing Director of Bayshore Speciality Rx, to learn more about Bayshore's innovative patient support programs and services – from clinical trials, diabetes care to online ordering of everyday pharma needs.
What excites you about the pharmacy profession?
During the pandemic, the pharmacy profession really stepped up to the forefront in supporting the public as the most accessible healthcare professionals. From testing to vaccination to providing access to medications throughout, we were always there, and I really think the public perception of pharmacists improved significantly. Our scope of practice continues to expand into minor ailment prescribing, point of care testing and other services. These changes to the profession of pharmacy have accelerated over the past three years. I am so proud our pharmacy staff who worked on site throughout the pandemic and supported our patients and colleagues in other areas of our business while keeping our facilities open and colleagues safe.
What changes do you foresee that will benefit clients the most?
We are excited to continue to provide enhanced services for our patients, using digital technology for an expanded virtual healthcare experience. For instance, the virtual care offered by our pharmacists through a digital innovation solution called Wave. We also partner with industry community and medical stakeholders to provide access to innovative therapies through clinical trial support and patient support programs.
Other than the pharmacists, who else on the BSRx team have meaningful connections with your clients?
All of our nurses in the clinics and at home, our nurse case managers as well as reimbursement specialists, call centre support staff, logistics and warehouse colleagues as well as the rest of our pharmacy team – assistants and technicians are key to the connections we have with our clients. I am so proud of everyone and the difference they make in peoples' lives.
What makes BSRx different from others in this field?  What sets us apart?
We are a healthcare company first and foremost compared to others who are in wholesale distribution and retail. What sets us apart, is our culture. Our culture is rooted in empowering all our employees at every level of the organization and making a difference in people's lives through a caring, passionate, and compassionate approach. This is noticeable for those who work here and those who work with us – in the things we do and the focus we apply to decisions we make.
What makes you most proud of the people who work at BSRx?
We have just come through one of the most difficult events most of us have or will ever face in our lives. And as a group we supported each other and our patients with courage and compassion and we grew together throughout. I am so grateful to have the people we do who continue to persevere through difficult times to make such a difference in the lives of our patients.