Métis Bayshore employee reflects on importance of National Indigenous People Day
By Amanda Portelli, Communications Intern
Today on June 21, Canada recognizes and celebrates National Indigenous Peoples Day as part of National Indigenous History Month throughout June. It's a time to recognize the rich history, heritage, resilience and diversity of First Nations, Inuit and Métis. Many Indigenous communities have traditionally celebrated their culture and heritage on or around June 21 because of the summer solstice, which is the longest day of sunlight in the year.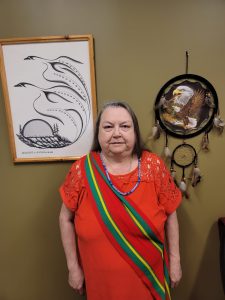 We recently had the pleasure of hearing from an employee who is part of the Métis community. Jo-Ann Hooey, Pay Bill Coordinator, has been with Bayshore for 10 years and is proud of her Métis heritage. Jo-Ann says being part of Bayshore has been a positive experience and she feels she can be her authentic self in the workplace. "This office has been and still is a multi-cultural office, which is a definite plus!" Jo-Ann says, referring to the Bayshore office she works at in Winnipeg, MB.
When thinking how Bayshore and other organizations can support Métis and Indigenous communities, Jo-Ann says the first step is to embrace their cultures. "It is important, as well as effective, to stop and listen to Indigenous individuals when they tell their stories. Indigenous Peoples' stories are how they share their lives and connect," Jo-Ann says.
The next step, she continues, is to better educate oneself on Indigenous Peoples' issues. Jo-Ann believes there is significant value in an organization's senior leaders visiting rural and remote Indigenous communities across the country to meet with local Chiefs. Asking Chiefs their thoughts and opinions on how companies can better educate their staff would make a big difference in how employees understand Indigenous individuals, she adds.
"We need to educate people that are indifferent to Indigenous communities. We need to talk to them and listen to them; ask them why they feel the way they do, and then move forward from there," Jo-Ann says. "I also think it would be beneficial to continue having sessions that educate employees on Indigenous Peoples topics and answer questions they may have before making assumptions."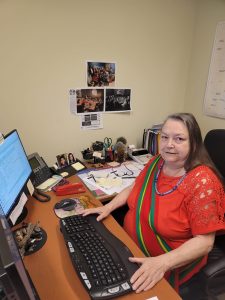 Jo-Ann says in addition to embracing their cultures and continuous education, it is important to rewrite predetermined notions of Indigenous Peoples' history and heritage in order to move us closer to reconciliation and empowerment for Indigenous communities across Canada. "We must keep showing that we care – with our hearts and with open minds. It is important that we have a positive and true interest in Indigenous Peoples, their culture, and their knowledge," Jo-Ann says.
Click the following link to learn more about Indigenous Peoples in Canada: https://www.rcaanc-cirnac.gc.ca/eng/1100100013785/1529102490303