Scam Alert! Please note that there are 2-3 individuals who are posing as Bayshore HR Recruiters/Managers. If anyone reaches out to you regarding your interest in a position at Bayshore and invites you to an interview over Skype from a US number, please do not accept it. During the Skype interview, you will be offered a position within 10 minutes and asked to provide your personal banking details. Bayshore would never ask for banking information, or hire you, over the phone. If you are offered a Skype interview, please report this to us. Do not hesitate to email us at hr@bayshore.ca to verify if the recruiter is a legitimate Bayshore recruiter. Please be cautious and reach out to us if you are in doubt.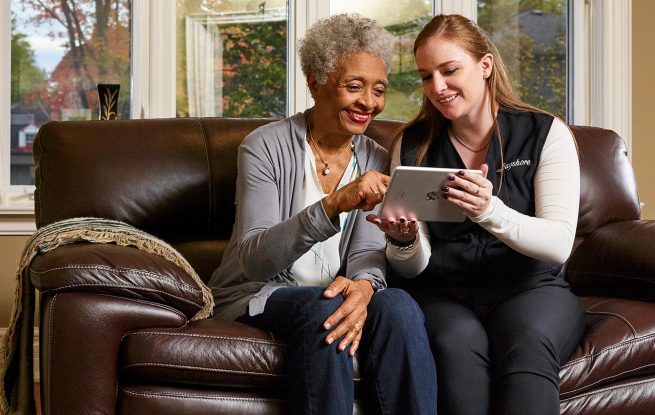 Jobs outside of Quebec
Learn more about our positions outside of Quebec.
More Positions at Bayshore
Medical Personnel
Our Bayshore Medical Personnel division delivers excellent healthcare services by sourcing and hiring highly qualified healthcare professionals across the country to support those who have and those who continue to serve and protect our country.
Staffing
Immediate access to health care professionals. Providing temporary staffing solutions to hospitals and care facilities.
I love this place because the people here help me a lot. Staff are very nice to me, they respect me, I respect them and they are helping me to get better. I love it here so much I want to stay longer.
-TPr.-