Bayshore Infusion Clinic – Edmonton, AB
10230 142 Street NW, Unit 205
Edmonton, AB T5N 3Y6
Contact Details:
Nursing Manager: Jennica Garnett

Appointment Booking Line:
1-877-235-7798
Our services include:
Infusion and injection services
Cancer treatments
Rheumatoid arthritis (RA) treatments
Multiple sclerosis (MS) treatments
Rare disease treatments
Hemophilia treatments
Lipid infusions
Iron infusions
IV antibiotics
Amenities:
Wheelchair Accessible

Wheelchair
Accessible

TV

TV

Wi-Fi

Wi-Fi

Snacks & Refreshments

Snacks &
Refreshments

Free Parking

Free
Parking
Nursing Manager
Jennica Garnett, RN BScN
Specialty Pharma Nursing Manager (SPNM), Western Canada
Jennica oversees the operational and nursing management for the network of specialty nurses and infusion clinics in Western Canada. This unique and expansive territory pushes the boundaries of conventional thinking, and under her leadership, provides care to some of the most remote and underserviced communities in Canada. Initiatives in the region have focused on expansion, and the region has seen growth rates of up to 40% in recent years.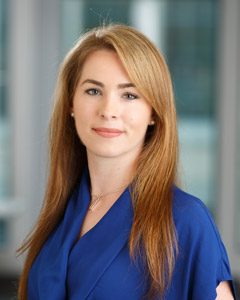 Our Clinic
About Bayshore
Bayshore HealthCare is one of the country's leading providers of home and community healthcare services and is a Canadian-owned company. With over 100 locations across the country, including 65 home care offices, 13 pharmacies and infusion clinics, Bayshore has more than 13,000 staff members and provides care to over 350,000 clients.
Learn More