Bayshore Santé Nordique – Montréal, QC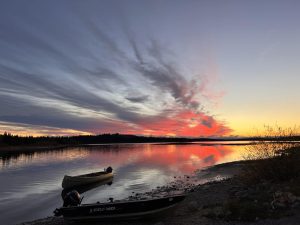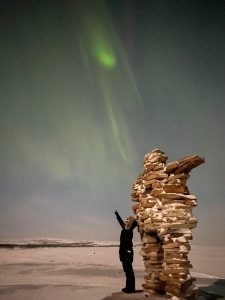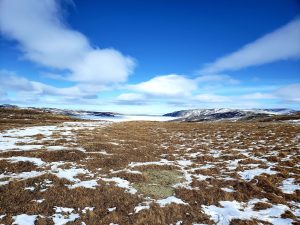 Meet our team
Marie Rochon, RN, Director of the Santé Nordique Department, is a registered nurse since 2014. Since 2016, Marie has been directing, managing, and coordinating the regional nursing placement program for her department. Passionate about her work, she has a strong knowledge of the distinct cultures and different regions of Quebec that fall within the Northern program. Marie is closely involved in all processes surrounding the hiring, training, and contracting of Northern nurses as she makes it a point to get to know her employees better to offer them the best possible experience at Bayshore. For the past few years, she has supervised dozens of employees who work as short-term replacements in healthcare facilities across the province of Quebec.
Carolina Leslie Ampie Vega, Executive Assistant and Human Resources Manager, has training and experience as a head secretary and assistant manager in a medical clinic. To our great pleasure, she joined the Bayshore Santé Nordique team at the end of 2019. With her years of experience in the healthcare field, Carolina is a great asset to the administrative team by continuously supporting them and the field staff that make up Santé Nordique. Carolina with her willingness to help all, is appreciated by all.
Karelle Émard, Clinical Practice Manager and licensed practical nurse with over 10 years of experience., She devotes herself with passion to the work she does with Bayshore and ensures that standards and clinical practices are respected in the field. She helps the team by hiring, training, and supervising employees for Quebec institutions that represent Santé Nordique. You will find her on the road and in her patients' homes, at her office in Anjou or working from home, surrounded by her three children. Karelle is a little sunshine that warms the hearts of all those around her.
Noongy Saint Eloy, Coordinator Team Lead, manages the team of coordinators, while pursuing her beauty career outside the office . Since joining the team in July 2020, Noongy excels in her duties thanks to her organizational skills and the ability to juggle several tasks at once. Noongy particularly appreciates the warmth of Bayshore and shares it with the employees in the field, ensuring that they have glitch-free replacements!
Juliana Bedwani, Marketing Coordinator, handles the marketing and outreach for Bayshore Santé Nordique and Home Care. She holds a Bachelors of Business Administration degree with a double major in Marketing and Project Management from HEC. Juliana has an infectious energy, and we are pleased to have her as part of the team since July 2021. She enjoys being actively involved in the development of the department by creating a strong social media presence and supporting her colleagues when they need.
Together, the Santé Nordique team bring their unique talents that creates a caring administrative team that continuously supports the employees in the field.
Job Postings
Open positions
We are hiring!
Bayshore Santé Nordique is looking for nurses, LPNs, and PSWs for remote areas or public institutions in Quebec. We offer flexible schedules, competitive salaries, benefits, free training, and more. Send your resume to rhsantenordique@bayshore.ca !
Giving Back
Each Bayshore branch gives back to the local community by supporting a local charity partner through the Bayshore Foundation for Empowered Living. The Bayshore Foundation helps Canadians who are experiencing aging, illness or injury to take control of their independence. Every dollar raised in a community stays in that community. All donations from individual donors will be matched 50% by the Bayshore Foundation.
Our Local Charity Partner:

The Eenou-Eeyou Community Foundation
The Eenou-Eeyou Community Foundation provides philanthropic support for the Crees of Eeyou Istchee, in northern Quebec. The Foundation is Cree-led, with a Board of Directors comprised of Cree government and civil society leaders, and promotes the social and cultural development priorities of the Cree nation.