5 Ways to Travel the World – Without Leaving Home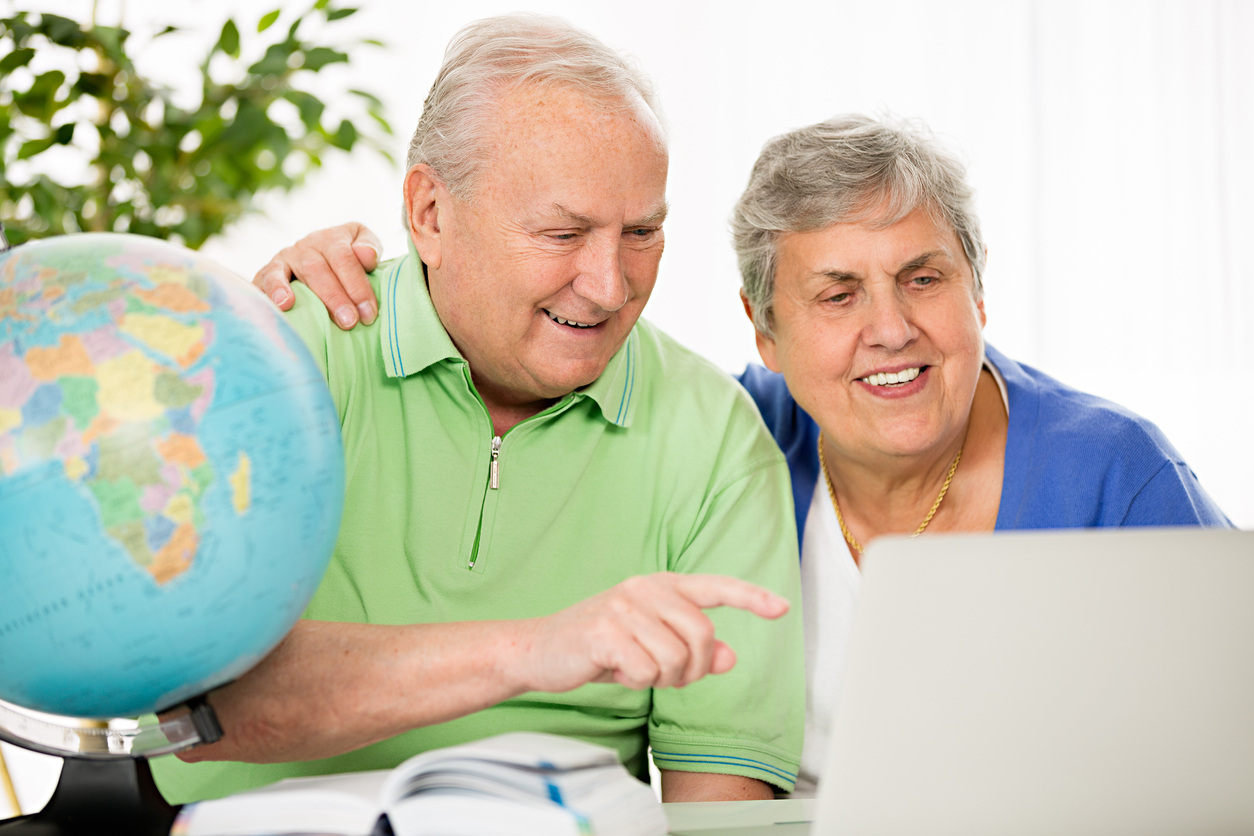 The global pandemic has closed borders, grounded flights and shuttered popular tourist attractions. Until it's safe and simple to travel again, we're finding other ways to satisfy our wanderlust. Here are some of the best ways to explore the globe without having to dust off your passport.
1. Virtual tours
Virtual Vacation offers a wide selection of unguided city walks, with destinations from Bangkok to Berlin. Roam the streets like a local or visit famous monuments. You can choose different views, including walking, driving and flying. For a glimpse of everyday life, watch live footage from around the world. Seasoned travellers, challenge yourselves with videos of unnamed cities – take your best guess!
Nomadic Ambience is a YouTube channel that focuses on specific travel experiences. Its videos feature stunning 4K video and lovely soundscapes. Watch the sunrise in Hawaii, listen to the pitter-patter of rain in Tokyo or take a ferry ride in Istanbul, among many other options.
For a real-time, interactive experience, you can hire a tour guide to show you around their city or a specific attraction. Check out Tours By Locals, which offers nearly 200 tours, with prices starting at $30. Also check out the fun and quirky cultural experiences on Airbnb, from exploring Pompeii with an archaeologist to meditating with a Japanese Buddhist monk.
2. Virtual nature walks
Explore Canada's beautiful forests with the Nature Conservancy of Canada. Its virtual destinations include the backcountry of British Columbia's South Selkirk Mountains; the forests and lakes of Kenauk, Quebec; and the diverse landscape of Musquash Estuary Nature Reserve.
Google Arts & Culture offers short virtual tours of five U.S. national parks, including the Kenai Fjords in Alaska, Hawai'i Volcanoes National Park, Carlsbad Caverns in New Mexico, Bryce Canyon in Utah, and Dry Tortugas National Park in Florida.
Where else can you go? Enjoy amazing nature and wildlife tours on YouTube, courtesy of 4K Relaxation Channel and many others. Take a virtual trip to the zoo. Immerse yourself in David Attenborough's interactive Great Barrier Reef journey. And, for an out-of-this-world experience, don't miss NASA's virtual tours, which include a visit to the International Space Station.
3. Virtual museum and gallery visits
Visit some of the world's top museums and galleries from the comfort of your couch. You can view exhibitions of art and artifacts, roam the buildings and enjoy interactive online features. Google Arts & Culture makes it easy to drop into such venerated institutions as The British Museum in London, Musée d'Orsay in Paris, the Rijksmuseum in Amsterdam, MoMA in New York City, the Guggenheim in Bilbao and many more. Several Canadian museums and galleries also offer virtual experiences.
4. Virtual cooking classes
Sampling local cuisine is one of the best things about travelling. Until travel restrictions are lifted, bring the experience home – and support a chef – with a live cooking class. Food Network Canada has rounded up a variety of delicious options, including Vietnamese cooking, chocolate lessons, pasta-making and kid-friendly dishes. You'll find more great classes from Canadian foodies The Depanneur, The Chef Upstairs, Rebels in the Kitchen, C'est Bon Cooking and Cookery.
5. Travel vicariously
Visit far-flung corners of the Earth through your television screen. The Guardian, The Huffington Post, AFAR and The New York Times have pulled together handy lists of movies and TV series, including travel shows, set in fabulous locations. For you gourmets out there, Condé Nast Traveler has helpfully rounded up shows that combine travel and food.
If you're a book lover, check out TripFiction, a website devoted to location-based books including novels, memoirs and travelogues. You can browse destinations with its interactive map. To help you narrow down the selection, enRoute, Oprah Daily and Travel+Leisure share dozens of travel book recommendations.
What destinations are you dreaming about right now?