A Heartfelt Thank You to Canada's Armed Forces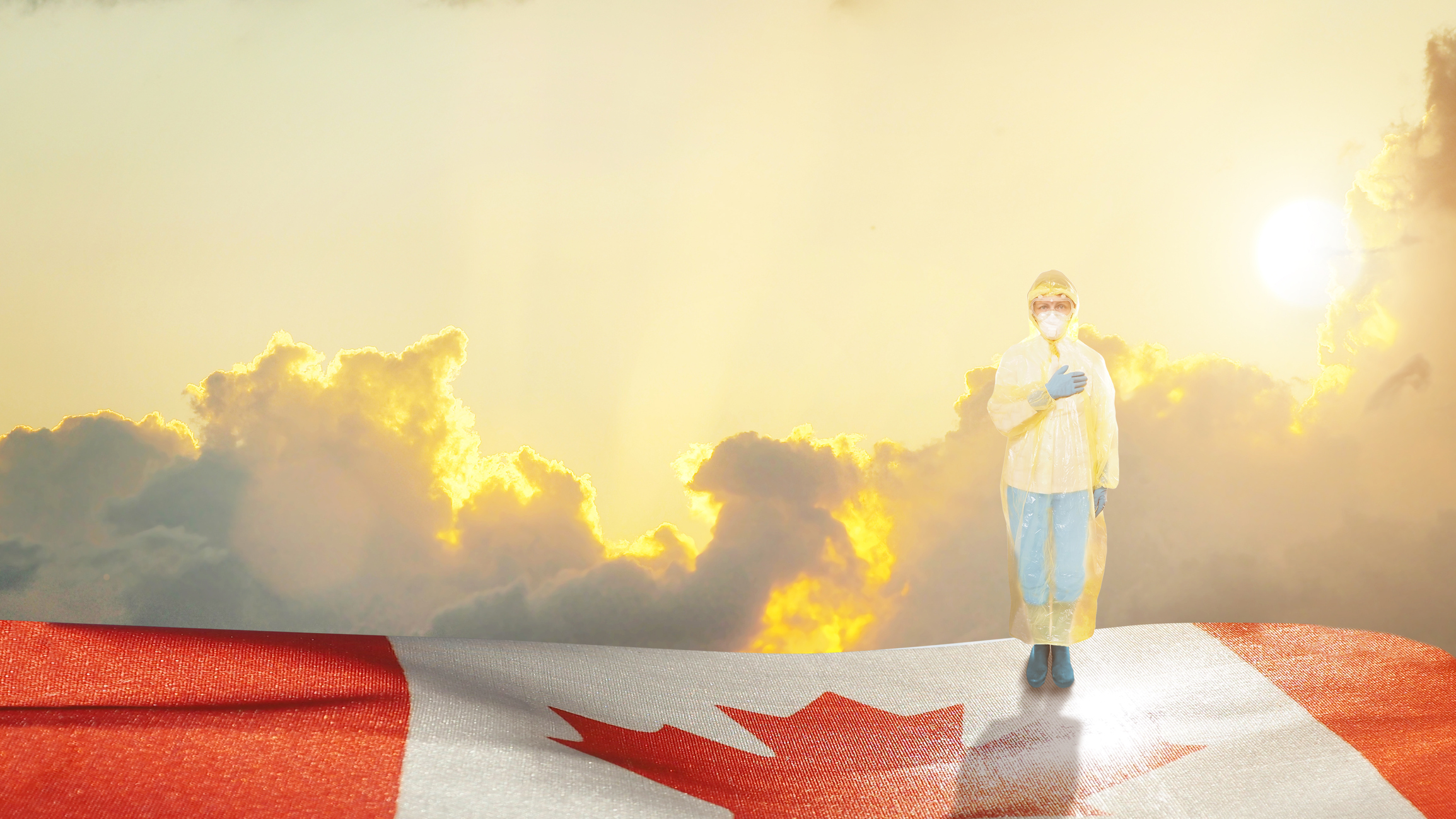 Each year on November 11, we pay tribute to Canada's veterans and to those who currently serve in the Canadian Armed Forces (CAF). This Remembrance Day, we're also grateful for the many ways in which our military has provided invaluable support during the COVID-19 pandemic. This ongoing public health crisis has reminded Canadians of the different ways in which we depend on our armed forces, even in peacetime.
In late January, the CAF assisted with the repatriation of about 700 Canadians returning from Wuhan, China, and two cruise ships – one in Japan and one in San Francisco. The returning travellers quarantined for two weeks at military base CFB Trenton in Ontario.
In late March, Prime Minister Justin Trudeau announced that 24,000 military personnel were ready to assist the provinces in their efforts to deal with COVID-19. At a press briefing, he stated, "Our women and men in uniform have always been there for Canadians in their time of need, and this pandemic is no exception." (And, as parts of the country suffer a second wave of infections, the CAF is prepared to assist again.)
In April, when the coronavirus spread rapidly through long-term care facilities in Ontario and Quebec, the CAF was called in to help. More than 1,650 military personnel were deployed to over two dozen nursing homes overwhelmed by outbreaks. They performed tasks such as cleaning, looking after residents and providing medical care, at great personal risk. Fifty-five members of the CAF became infected with COVID-19 while serving at the facilities.
In May, the CAF released a report detailing their observations of issues at five seniors' homes in Ontario, including neglect, abuse, poor infection control, insect infestations and insufficient cleanliness. The report has prompted the Ontario government to launch a full investigation into the allegations. The CAF also released a report about long-term care homes in Quebec, noting staffing shortages and insufficient personal protective equipment.
In July and August, the CAF delivered much-needed medical and humanitarian supplies to several countries on behalf of the World Health Organization and World Food Programme, including Trinidad and Tobago, Saint Vincent and the Grenadines, Barbados, Honduras and Guatemala.
Over its long history, Bayshore HealthCare has provided health services to many CAF personnel, veterans, and their families, in their homes, at seniors' residences, and on military bases. "It is our honour and privilege to care for people in Canada's military community," says Stuart Cottrelle, President of Bayshore HealthCare. "On this and every Remembrance Day, we express our gratitude for their courage, dedication, and sacrifice."