Aging in Place: Housing Options for Seniors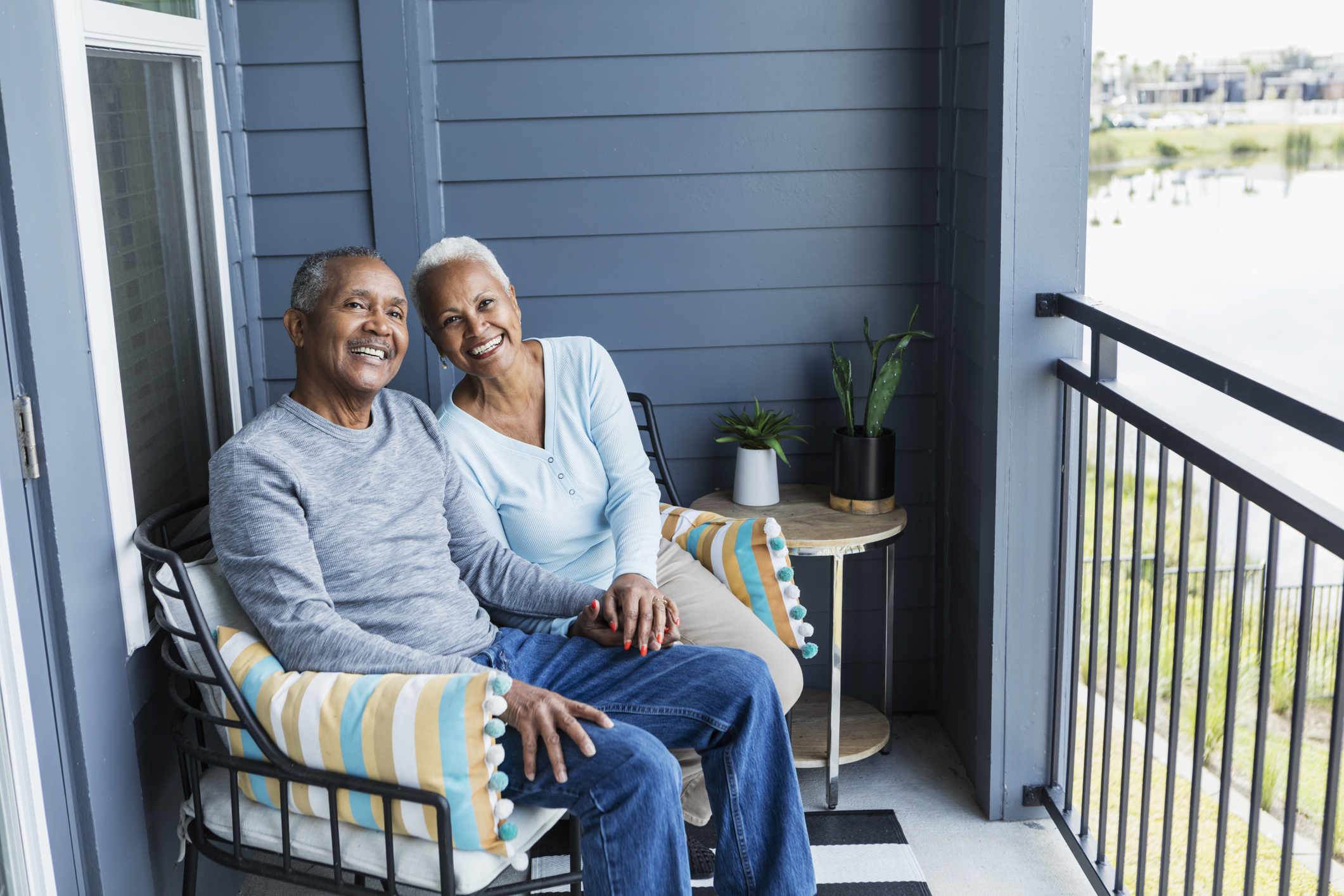 Have you or your senior loved ones made preparations to age in place? Most Canadians want to spend their golden years living independently, rather than move into a seniors' facility or cohabitate with relatives. Choosing where to live is a complex and personal decision, and it's sensible to start thinking about senior living options well before you need them. Understanding what's available will help you make an informed decision when it's time for a change.
What does senior living look like?
Home can take many different shapes. Many older adults stay in their family home and pay for services that help them manage their property and personal care. To ensure safety, home modifications may be necessary. Other seniors downsize (or "rightsize") from large or medium-size family homes to smaller, more manageable houses, condos or apartments and hire help as needed. Some people move to smaller cities or towns where real estate prices and the cost of living are lower.
Healthy, active seniors may prefer retirement communities (also called 55-plus, active adult or adult lifestyle communities, or seniors' apartments) where they can live independently but also access services and recreational amenities. They may also choose to live in a retirement home, co-operative housing (member-owned and member-controlled) or life-lease housing (a senior buys an interest in a property in exchange for the right to live there for a long period).
In Canada, life expectancy is 84 years for women and 79.9 years for men. Over time, as health needs and other circumstances change, you or your loved one may decide to switch from one type of accommodation to another. Supportive housing and assisted living are for seniors who need support such as meal preparation, housekeeping and laundry services. Long-term care facilities (residential homes or nursing homes) are for those who need significant physical or cognitive care and can no longer live on their own safely.
Alternative senior housing solutions
In addition to the options described above, you can explore these alternative living arrangements, which are gaining popularity in Canada and around the world:
Home sharing: A home owner and a home seeker become housemates. The connection is mutually beneficial – home owners who need companionship, supplemental income, security, help with errands and/or help around the house can keep living independently, and home seekers pay lower rent than they would living solo. The Toronto HomeShare Program, for example, matches adults aged 55-plus with post-secondary students who need affordable housing. Other programs connect single older adults looking for a "task exchange" arrangement. For more information about home sharing, visit HomeShare Canada.
Senior co-housing: This social innovation, inspired by intergenerational housing in Denmark, emerged in North America about two decades ago. Older adults live in an affordable, sustainably designed neighbourhood or community with private single dwellings and shared common spaces. Together, they enjoy recreational activities, meals and mutual support. In Canada, senior co-housing communities exist in British Columbia, Saskatchewan and Ontario. To learn more, visit the Canadian Cohousing Network and Canadian Senior Cohousing.
Factors to consider when choosing senior housing
Picking the right housing option will depend on an individual's preferences, lifestyle, age, health, mobility/ability, family and finances. These factors are different for everyone. For example, perhaps you want to move closer to your grandchildren. Or maybe you have no family nearby, but you're open to the idea of living with a housemate. Perhaps you have a disability and need assistance with meals and housekeeping.
Making a list of your needs, resources and priorities will help you narrow down your options. If you're helping a senior loved one find housing, listen to their desires and concerns, and include them in the research process and decision-making.
Your city or province, or your local health authority, may have a directory of senior housing options and guidance on how to choose. There are also companies that specialize in senior living navigation. You can also consult the Yellow Pages. Provinces and territories also provide housing programs for low-income seniors.
If you're interested in a specific retirement community or assisted-living facility, arrange a tour. View the residents' rooms, the dining room, common areas, etc. Ask questions, speak to the residents and staff, and find out what social and recreational activities are offered. Sample the food, if you can. Compare multiple places, and don't hesitate to request another visit if you think a community has potential.
Additional resources
Making informed decisions about housing (McMaster Optimal Aging Portal)
Housing options for seniors (Financial Consumer Agency of Canada)
Seniors housing (Canada Mortgage and Housing Corporation)
Senioropolis.com (database of retirement living options and resources)
Bayshore Home Health offers a wide range of home care services to help Canadians live independently for as long as possible. Contact us at 1-877-289-3997 for details.