Healthy and Delicious Breakfast Recipes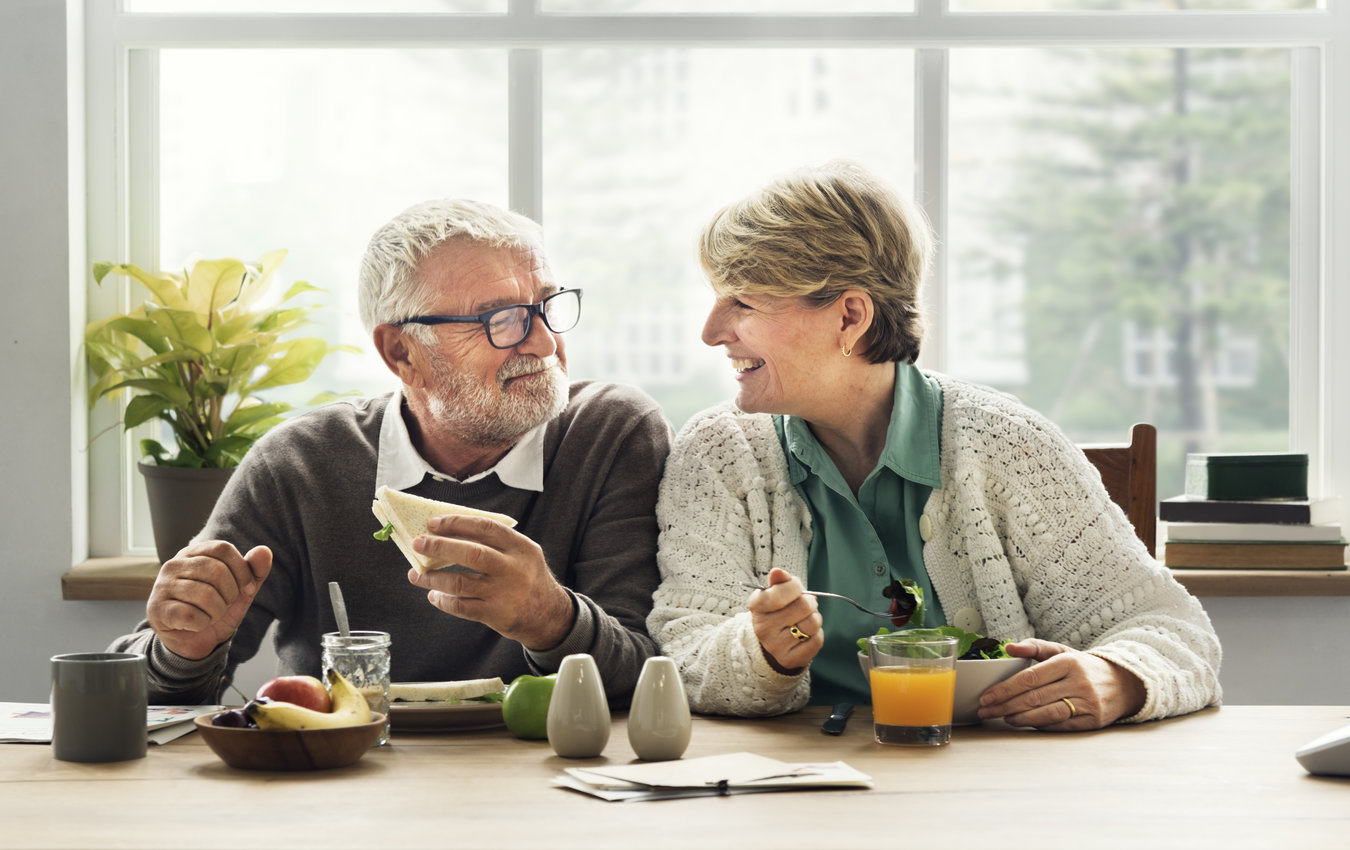 Healthy, Delicious Breakfast Recipes for Seniors to Enjoy
The old saying is true: breakfast is the most important meal of the day. This fact doesn't change as you age, because no matter how old you are, breakfast wakes up your metabolism so it can efficiently burn calories throughout the day. So kick your day off right and make time for a nutritious, tasty meal in the morning. Get inspired by these recipes to pack some serious flavour into the most important meal of the day.
Enjoy a healthier take on an old breakfast favourite
To reap breakfast's benefits to the fullest, keep nutrition in mind! Nix brown sugar in your oatmeal and try out healthier toppings like crunchy pistachios and pre-sweetened cranberries. Hop on the breakfast bowl trend and garnish with raspberries, goji berries and coconut chips. Or add an unexpected ingredient like quinoa to a traditional fruit salad.
Cook up something savoury and flavourful
If your breakfasts are traditionally on the sweet side, shake things up and try out a hearty, savoury meal in the morning. Reinvent oatmeal by adding veggies and fresh herbs, like this Savoury Spinach Cauliflower Oatmeal. Incorporate some Middle Eastern spice with a bubbling saucepan of Shakshuka, savoury eggs poached in tomatoes. Or dive in to a flavourful breakfast bowl, like this Quinoa and Butternut Squash Bowl, or a Yogurt Bowl with Chickpeas, Cucumbers and Beets.
Don't rule out veggies when preparing breakfast
When the sun rises you're probably inclined to pick up a piece of fruit for your first meal of the day. But don't forget that vegetables make a great, flavourful addition to your breakfast while also providing lots of fibre, nutrients and other benefits. Try something new like Buckwheat Polenta with Roasted Asparagus and Tomatoes, or cook up a hearty Roasted Vegetable Frittata. You can also keep it simple yet delicious with Wild Greens with Fried Eggs.
Take advantage of seasonal ingredients
As the seasons change, your supermarket's produce offerings will change as well. Get to know what fruits and veggies are best during each season enjoy the freshest ingredients in your daily breakfasts. Summer is a great time to enjoy sweet and juicy stone fruit with yogurt, or ripe tomatoes and crisp peppers in an omelet. As summer turns to fall, look out for root veggies to add to egg dishes or breakfast bowls. Warm up in winter time with a cabbage or potato breakfast hash. Finally, when the snow thaws and spring finally arrives, pick up some fresh berries for your smoothies and a bunch of rhubarb for adding to compotes and jam.
If you've been known to skip breakfast, challenge yourself to commit to starting each day with a healthy, balanced meal. A healthy breakfast makes a big impact on physical health, especially as you age. If grocery shopping or cooking at home has become challenging for you, contact Bayshore to learn about how our caregivers can assist with shopping, meal prep and clean up. Give us a call today at 1-877-289-3997 to learn how we can help you maintain your independence, confidence and health at home.