COVID-19: How to Safely Spend Time with Grandparents This Fall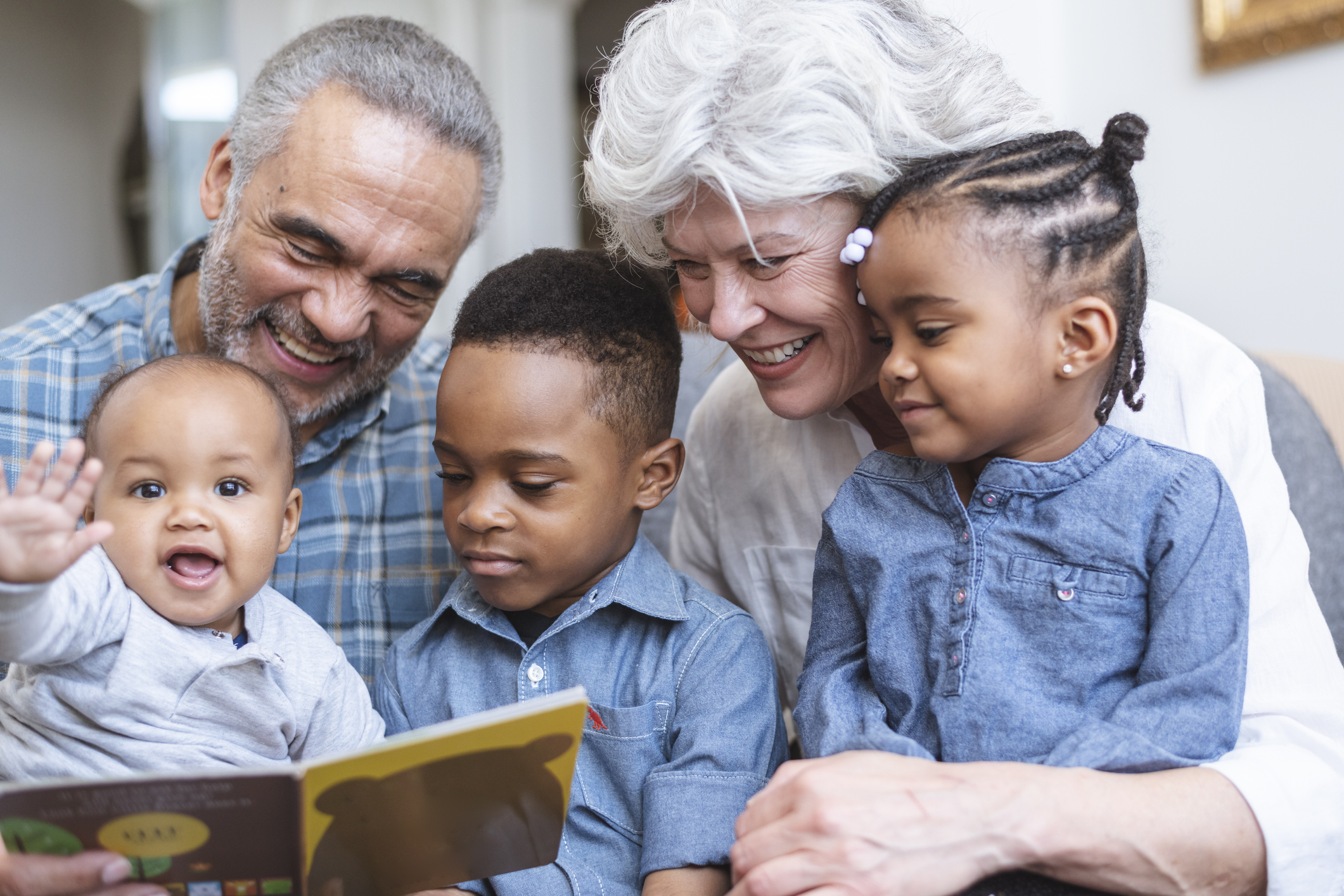 Each year, National Grandparents Day falls on the second Sunday in September. This year, it's on September 13 – and it's going to be quite different than in the past. The COVID-19 pandemic has altered how families celebrate special occasions, and this is no exception.
Did you know? The first Grandparents Day was declared by American president Jimmy Carter in 1978. Canadians started celebrating the day in 1995, to acknowledge the important role that grandparents play in the nurturing, upbringing and education of children.
Keeping seniors safe
Older adults have the highest risk of severe illness from COVID-19, so it's important that they minimize their exposure to the virus. To keep elders safe, families have found ways to stay connected while following physical distancing guidelines. Of course, nothing can replace a hug from Grandma or Grandpa, but Canadians are sharing their love and affection through phone calls, video chats, digital greeting cards and physically distanced visits.
Across Canada, the number of new COVID-19 cases per day is much lower than it was a few months ago, but it's important for everyone to keep taking precautions. This includes practising physical distancing, wearing a mask in public indoor spaces, and washing hands frequently. It's too soon to relax our vigilance, especially with many health experts predicting a spike in COVID-19 infections this fall.
If grandparents aren't in your family's COVID-19 social bubble, you should continue to practise physical distancing. And if grandparents are in your bubble, you may need to re-evaluate this arrangement if your kids are going back to school. To protect seniors, some health experts are already calling on parents to consider separating kids and grandparents come fall – including those who live in the same household – for at least a few weeks after schools reopen.
New ways to celebrate special occasions
Most Canadians understand the importance of preventing the spread of COVID-19, yet – understandably – we also miss the celebrations, gatherings and rituals we enjoyed before the pandemic. How can we make special occasions still feel special, despite the distance between us?
First of all, it's okay, even helpful, to acknowledge the things we miss. Birthdays, anniversaries, weddings, graduations, festivals, concerts, religious ceremonies, vacations, memorials…the pandemic has forced all of us to give up events and plans we care about. It's not an exaggeration to describe this feeling as grief.
Things are undeniably different now. At the same time, the stress and uncertainty of these extraordinary times make it even more important to cherish life's happier moments. Try these fun and creative ideas for National Grandparents Day and other special occasions:
Virtual hangouts: Families and friends are flocking to free video-chat services such as Zoom, Houseparty, Google Meet and Facebook's Messenger Rooms for get-togethers and special events. (Some couples have even held weddings on Zoom!) Ideas to try: a virtual brunch, lunch or dinner party; game night; a cooking or baking date; an arts-and-crafts session; a writing circle; a book club meeting.
Distanced visits: If you have access to an outdoor space such as a backyard, park or beach where everyone can stay at least six feet apart, organize a physically distanced get-together. Keep these safety tips in mind: keep the group small, and don't share food, drinks, dishware or any other items. Wear a mask if you go indoors (for example, to use the washroom), wash your hands frequently and avoid touching your face. If you're hosting the gathering, supply hand sanitizer and disinfecting wipes, provide paper towels for hand-drying in bathrooms (not a shared hand towel) and keep extra masks on hand for guests who forget theirs. Provide no-touch garbage cans. Sanitize the surfaces of doorknobs, faucets, etc., before people arrive and after everyone has left. Wash reusable items such as tablecloths, linen napkins, seat covers, etc.
Digital greeting cards: Send funny, sweet or touching messages to loved ones with an e-card service such as Blue Mountain, Paperless Post, JibJab or Punchbowl. More fun projects that you can create for grandparents and other special people: create a greeting video or a digital photo album, shoot your own mini-movie, or write a song or poem.
Special deliveries: Send meaningful gifts such as flowers, plants, gift baskets or themed care packages (such as "date night in a box" or "birthday in a box"). You can order from local retailers online or by phone.
Donations: If Grandma or Grandpa has a favourite cause or charity, consider making a donation in their name.
Remember, it's the quality of your connection with others that counts, not how often you see each other in person. Safety should always be your top priority.
Bayshore Home Health offers a wide range of home care services to help Canadians live independently for as long as possible. Contact us at 1-877-289-3997 for details.