Demand for Physiotherapy Will Rise as the Population Ages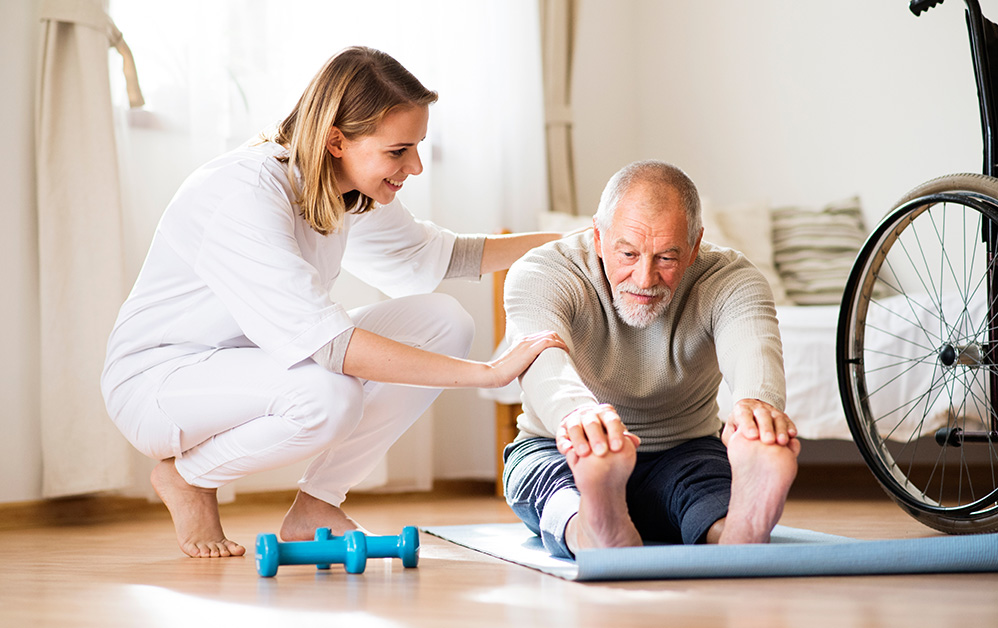 Demand for Physiotherapy Will Rise as the Population Ages
When you or your loved ones need physiotherapy, will it be available to you? Greater demand for physiotherapy services is one of the many challenges facing Canada's health-care system as the population ages.
Physiotherapists are already in short supply, especially in rural and remote areas, says a recent report, Aging Well: Implications of an Aging Population for Physiotherapy in Canada, released in May 2018 by The Conference Board of Canada. The report was funded by the Canadian Physiotherapy Association and The Conference Board of Canada's Canadian Alliance for Sustainable Health Care. (The full report is available online.)
The report estimates that by 2035, 1.5 million seniors will access physiotherapy services each year – more than double the number who did in 2014, and more than four times the number in 2001. The number of seniors seeking physiotherapy consultations is growing at a rate of 7% per year, faster than the adult population in general and twice as fast as the increase in the number of physiotherapists. If this trend continues, the report notes, "the supply of [physiotherapists] is unlikely to meet rising demand."
The benefits of physiotherapy
Physiotherapy plays a key role in all sectors of health care, from acute care to long-term care. As the report's executive summary notes, physiotherapy can "increase quality of life, improve certain health outcomes, and decrease hospital length of stay and future health care use among patients."
Seniors access physiotherapy services for health conditions such as arthritis, diabetes and chronic pain, or recovery after a stroke, an injury or a surgical procedure, such as a hip or knee replacement. Physiotherapy can also help older adults maintain or improve their strength, mobility and range of motion and reduce their risk of injuries and falls, which can help them continue to live independently. (Falls are the most common reason for injury-related hospitalizations of Canadian seniors.)
Examples of physiotherapy treatments include: personalized exercise programs to improve strength and function, joint mobilization and manipulation, massage, modalities for pain relief, management of incontinence, supportive and protective devices, functional activity testing and training, and environmental modifications (such as removing barriers in a patient's home or care facility).
Looking to the future
With the demand for physiotherapy poised to keep growing, the report concludes that Canada will need "innovative approaches to service delivery," including new approaches to outpatient programs, if it is to meet seniors' future physiotherapy and rehabilitation needs. Collaboration between governments, health-care providers, delivery organizations and educators will be necessary to address the looming service gap and ensure that Canadians receive timely care.
Let Bayshore Help
Bayshore Therapy & Rehab provides a wide range of physiotherapy, occupational therapy, speech-language pathology and rehabilitation services. All of our services are designed to help people recover, rehabilitate and overcome injuries, illnesses and disabilities. These services are delivered in the home, workplace or community settings.
For more information, please call Bayshore Therapy and Rehab at 1-855-581-4746 or email rehab@bayshore.ca