Fighting Back Against Phone Scams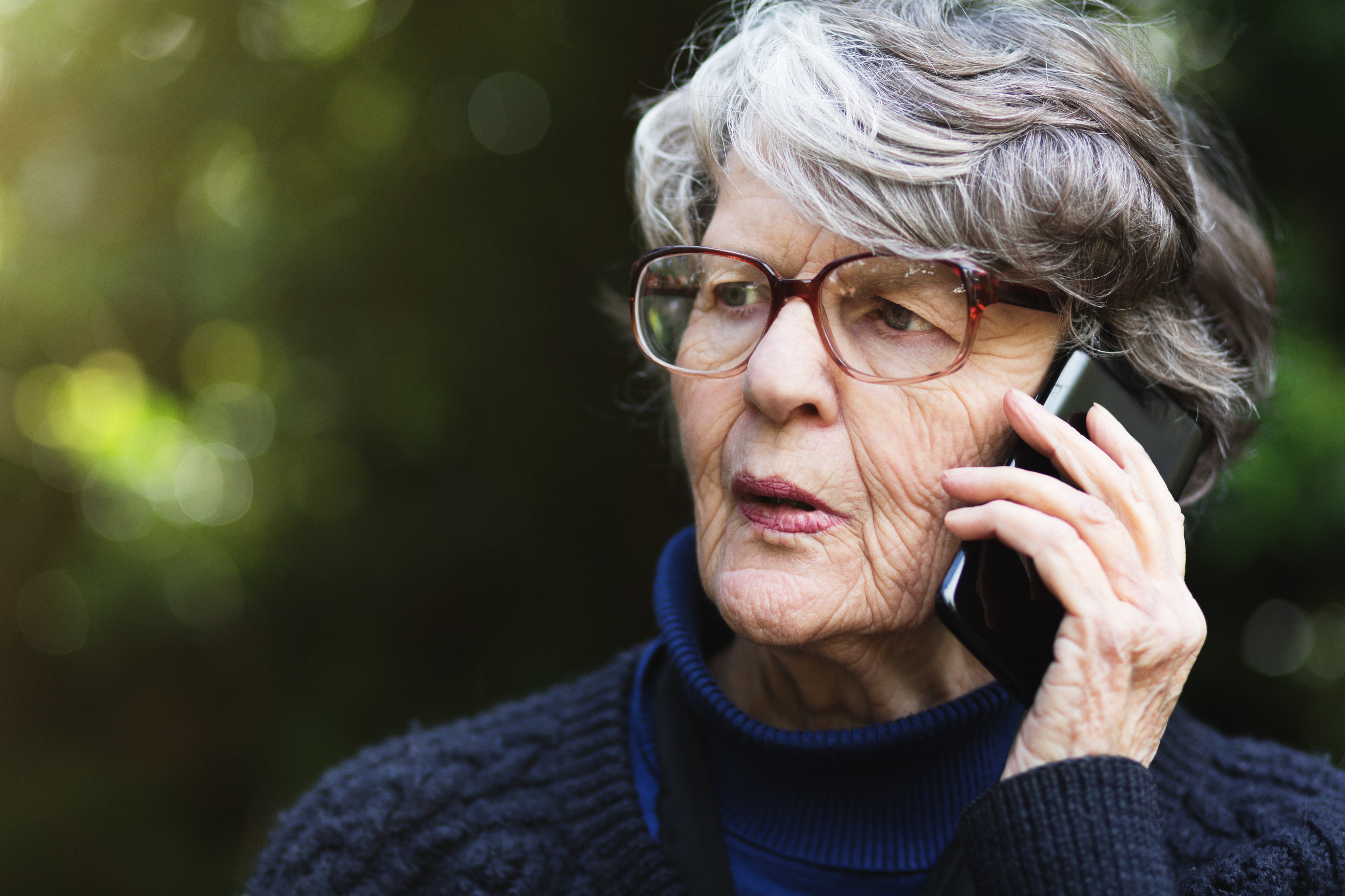 If you're tired of receiving fraudulent phone calls – or you're worried about a senior loved one being victimized by a phone scam – we have some good news. As of mid-December 2019, telecom providers must implement systems that block certain types of unsolicited phone calls. Specifically, they will block calls from numbers with more than 15 digits, and from numbers that cannot be dialed (for example, 000-000-0000).
These measures are aimed at reducing the number of scam calls that Canadians receive. For the past five to six years, scammers posing as tax collectors, police, courts, cybersecurity experts and other authorities have attempted to intimidate and harass individuals and businesses into giving them money. They may claim, for example, that the target owes "back taxes," and failure to pay immediately will result in steep fines or even arrest. To make matters worse, scammers often target vulnerable people, including newcomers and seniors. (See our article about protecting seniors from scams.)
Public awareness of phone scams is rising, but many people are still duped every year by clever, convincing and aggressive callers. In the first 10 months of 2019, phone scammers made off with $24 million, reports the Canadian Anti-Fraud Centre. The true losses are likely much higher; the centre estimates that less than 5% of mass marketing fraud is ever reported. Most people are too embarrassed to tell anyone they have been tricked.
Becoming better informed about phone scams is the best way to protect yourself and your loved ones. Here's what you need to know.
Become spoof-proof
The new call-blocking systems don't prevent calls from "spoofed" numbers. For this type of ruse, scammers disguise their numbers by displaying the phone numbers of legitimate organizations (such as government departments) on your caller ID. Another common trick is to use a fake number whose first six digits resemble those of your own number, to make you think it's a local call (scammers typically perpetrate their schemes from overseas).
Catching spoofed numbers will soon become easier – telecoms have until the end of September 2020 to implement technology that will allow customers to verify the origin and identity of calls. Unfortunately, no technological intervention can prevent all types of phone scams or nuisance calls, so we must remain vigilant and approach all unsolicited calls, texts, email and letters with caution.
Protect yourself
Here are some steps you can take to fight back against scammers, as well as telemarketers who don't follow the rules:
Register your phone number on the National Do Not Call List to reduce the number of telemarketing calls you receive. You can list your home, mobile, fax or VoIP number for free. (Note that certain types of callers are still permitted to contact you, including registered charities, newspapers selling subscriptions, organizations conducting market research, and political parties.)
File complaints about telemarketers that you think have used a spoofed number or are otherwise violating the rules.
Understand what kinds of information a legitimate organization would request from you. For example, many scammers pretend to call from the Canada Revenue Agency (CRA). In response, the CRA has created a guide to telling the difference between real and fake calls.
If you suspect that a call is a scam, hang up. Do not provide personal or financial information, even if the caller mentions details – such as the name of your bank or your home address – that only a legitimate organization should know about you.
Pay attention to media stories about phone scams. Fraudsters continually come up with new methods to fool people, including sophisticated tech tricks.
Report fraud
If you have been scammed, report the incident to local police or the Canadian Anti-Fraud Centre. Reporting fraud helps the authorities understand what is happening. You may feel embarrassed, but remember that you are not alone.
Additional resources
Canadian Anti-Fraud Centre
This centre is a national service operated by the RCMP, Ontario Provincial Police and the Competition Bureau. Read their tips on protecting yourself from fraud.
Protection from frauds and scams (Government of Canada)
This webpage provides an overview of different types of scams, including identity theft, credit card fraud, real estate fraud, tax fraud, online threats and more.
Bayshore Home Health offers a wide range of home care services to help Canadians live independently for as long as possible. Contact us at 1-877-289-3997 for details.