Get Outside! The Health Benefits of Spending Time in Nature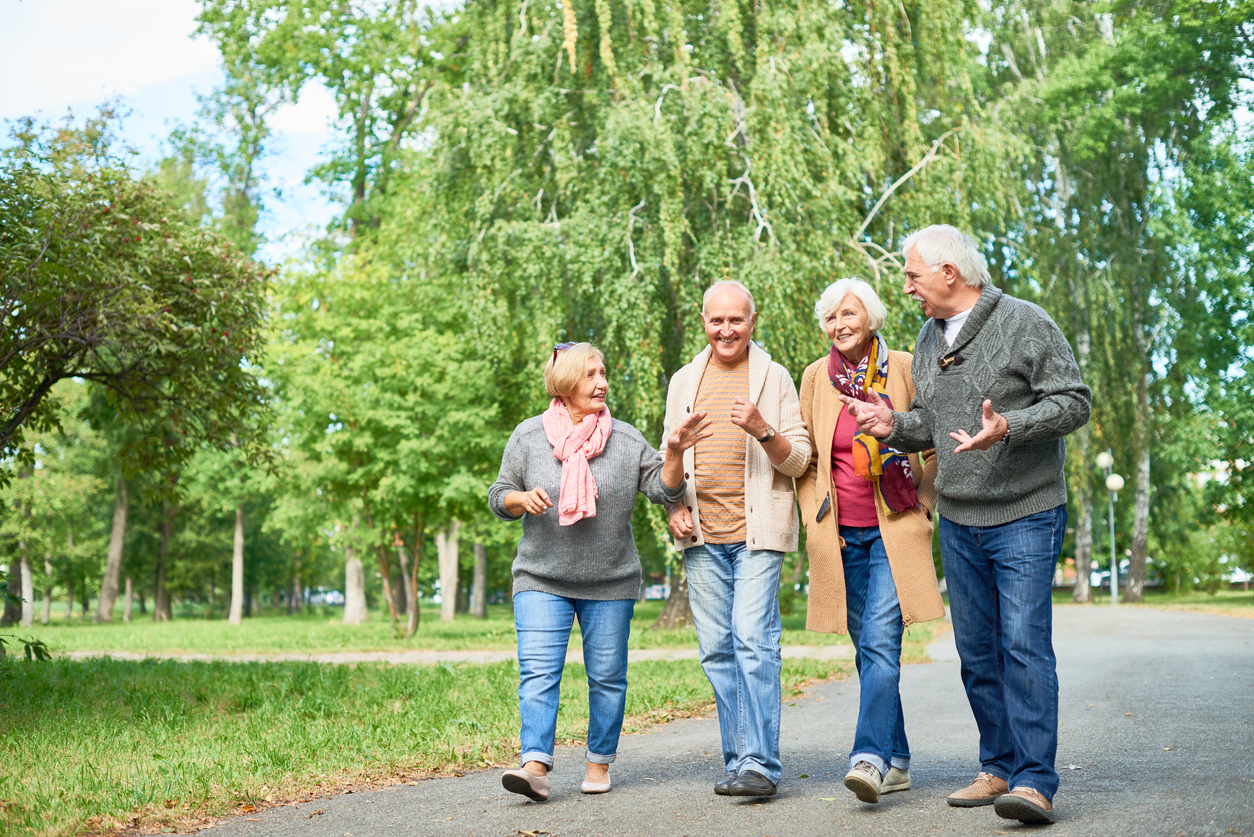 The next time you see your doctor, don't be surprised if they tell you to take a hike. They mean it in the best possible way: spend more time outdoors, especially in natural settings like parks and forests.
Health professionals in North America are catching on to a growing trend: nature as medicine. In recent years, you may have heard the terms "forest bathing" and "friluftsliv." These two concepts – the first from Japan, the second from Norway – focus on spending time outside and reconnecting with nature. Both have become popular with wellness seekers who want to counteract the effects of a sedentary lifestyle and too much screen time.
Forest bathing (shinrin-yoku in Japanese) encourages slow walking through forests to ease stress and other negative emotions. It's an opportunity to contemplate, engage the senses and take in the natural surroundings. Friluftsliv (pronounced free-loofts-liv) is a delightful combination of the Norwegian words for "free," "air" and "life." In Nordic countries, friluftsliv is a way of life. People spend a lot of time outdoors, alone or together, doing activities such as hiking, camping and skiing. Canadians would be smart to follow suit, especially when indoor facilities such as gyms and swimming pools are closed due to COVID-19 safety precautions.
Nature is good for you
Starting in the 1990s, researchers began to uncover the health benefits of forest bathing and other ways of spending time outdoors. They've found that people experience lower blood pressure, reduced levels of cortisol (stress hormones), stronger immunity and less anxiety, as well as improved concentration, short-term memory, energy, mood and sleep.
By now, researchers have conducted hundreds of studies into the link between nature and health. Last year, a study published in the International Journal of Environmental Health Research found that spending just 20 minutes in a park can boost a person's well-being. In 2018, researchers at the University of East Anglia published a large review of studies – including data from 290 million people in 20 countries – and they concluded that spending time in or living near green spaces had many positive effects, including a lower risk of type 2 diabetes, cardiovascular disease, premature death and preterm birth.
Even without this growing body of research, however, you likely already know that spending time in nature is good for you. Many of us go for a walk when we need to clear our minds, stretch our legs or just get some air – and we feel better afterwards, even if it's just a quick stroll around the block.
Doctor's orders: Go outside!
Nature walks, birding, gardening and other "ecotherapy" activities won't replace conventional medical therapies, but they are a healthy addition to your routine – and physicians are getting on board. In the past few years, some doctors in Canada and the United States have started writing "nature prescriptions" or "park prescriptions," directing their patients to spend more time outdoors. Shetland, Scotland, made headlines in 2018 when its health board authorized physicians to write nature prescriptions for patients with chronic illnesses and other health issues. Meanwhile, a program in Oxford, England, aims to improve the well-being of hospital patients by encouraging them to visit nearby woodlands and parks.
Don't wait for a doctor's orders to start enjoying the great outdoors. Try going for a walk every morning or afternoon. Eat your lunch outside. Plan a day trip to a provincial park. Create your own friluftsliv lifestyle – your body and mind will thank you.
Additional resources
Parks Canada offers 450,000 square kilometres of wilderness to explore. Check out its suggested day trips, weekend getaways and one-week vacations, as well as COVID-19-related safety tips.
AllTrails lists over 9,500 trails across Canada for hiking, running, mountain biking and more, complete with trail maps and driving directions.
Birds Canada is a great resource for anyone who wants to get into birding. Learn about birds in your area, the best birding spots and how to help with conservation efforts.
Geocaching is a fun family activity that combines a nature hike with a treasure hunt. The Canadian Wildlife Federation explains how to get started.
Books: To learn more about the health benefits of nature, read one of these popular titles:
Forest Bathing: How Trees Can Help You Find Health and Happiness by Dr. Qing Li
The Nature Fix: Why Nature Makes Us Happier, Healthier, and More Creative by Florence Williams
Bayshore Home Health offers a wide range of home care services to help Canadians live independently for as long as possible. Contact us at 1-877-289-3997 for details.