How Colour Can Improve the Lives of Seniors at Home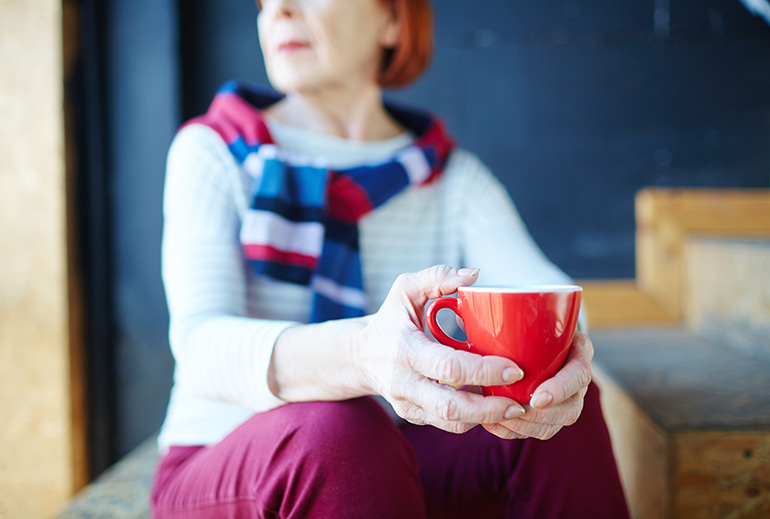 With temperatures rising and spring on its way, the vibrant colours of nature will soon be back again. Trees will bud, grass will grow plush and flowers will begin to peek out of the newly-thawed soil. Do you have a favourite spring hue? Daffodil yellow, crocus purple or the crisp, clear blue of the sky? What other colours give you feelings of comfort, joy, or peace? The vibrant colours of spring are a refreshing and welcome change after the long and cold winter. Follow suit in your home by bringing in some vibrant décor with brights, pastels and every shade in between. Colours have long been interpreted to have specific meanings, and adding pops of colour to your home may invoke positive feelings and energy. Plus, adding colour can even make your home safer; the older we get, vision and perception can be affected. Colours create great visual cues for those living with dementia or with visual impairments, as heightened contrast can reduce falls and aid in depth perception. Read on for some simple ways to bring colours into your life at home:
Orange
Channel youthful energy and fresh creativity with the colour orange. Add vibrant shades of orange into your diet with pumpkin, sweet potatoes, apricots and carrots – their vivid hues are due to high levels of Vitamin C and Vitamin A. Combine white vinegar and orange rinds to make a gentle household cleaner. It will help you cleanse your home while infusing a natural, invigorating citrus scent.
White
The colour white is known to encourage light, goodness and purity. Refresh your window coverings with easy, no-sew curtains in a pure-white shade. They will encourage light flow and brighten up your home. Breathe fresh air into your white linens, towels and laundry easily with lemon and baking soda so you can enjoy vivid bright whites this spring without worrying about soaking, scrubbing or harsh chemicals.
Green
Green is commonly associated with growth, harmony, tranquility and endurance. Go green in your home by bringing in some houseplants. If you have a nice sunny ledge, consider succulents like aloe, jade or cacti – they will love the sunlight and require very little water. Tropical plants will thrive on your powder room shelf due to the steam from your shower or bath. Or, grow some herbs in pots to bring a dash of bright green freshness to your cooking.
Red
In Chinese culture, the colour red brings happiness, vitality and even good luck to homes and families. Add an invigorating streak of red to your home by incorporating home accessories like a scarlet throw pillow or an oxblood rug; or, if you're really feeling daring, put a new coat of red paint on your front door! Let red bring warmth and energy into your home by incorporating this daring colour into your décor.
As you are cleaning up and prepping your home for spring, consider channeling the power of colour with some bright new accents. Team up with your caregiver and loved ones to pick out your favourite shades, and get to work searching for the perfect décor to add some colourful energy to your life. And if you feel like a little help at home could give you the freedom you need, give us a call at 1-877-289-3997 to learn more about how Bayshore can help you get started.