How to Celebrate Mother's Day with Your Senior Mom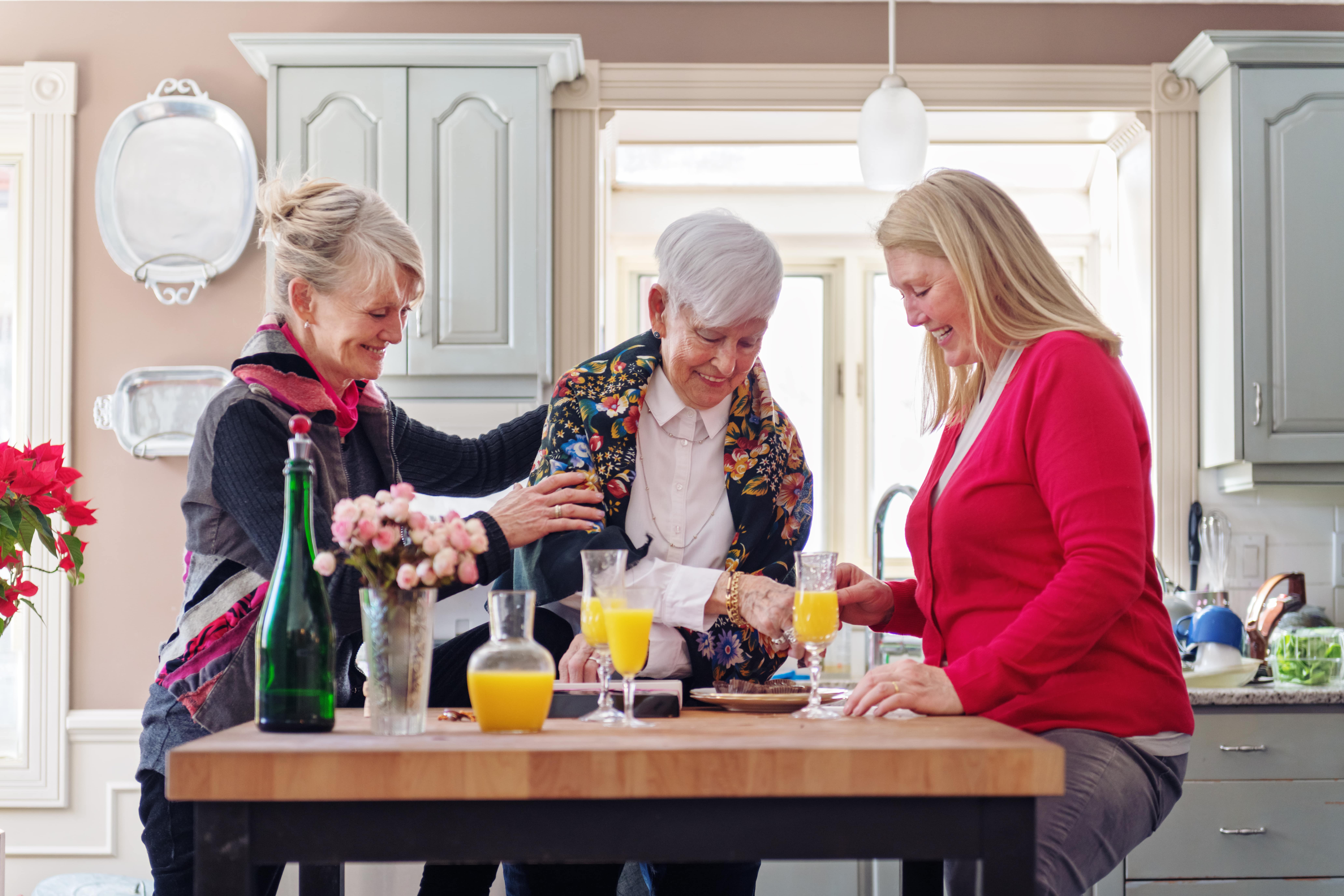 We celebrate mothers all year round, but Mother's Day is an opportunity to remind Mom of how much she is loved and treasured. Try these thoughtful, inexpensive ideas for making mom feel extra-special this year.
Take part in a Mother's Day event. Check community centres, places of worship, favourite restaurants and online resources (such as Eventbrite), to look for events in your area. They might include luncheons, tea parties, fundraising walks, spa days, etc.
Go out for brunch or prepare it yourself. Make family recipes or Mom's favourite dishes, or try preparing something new together. If Mom has a favourite restaurant but would rather not go there in person, see if you can order take-out or delivery.
Invite family over for a picnic or potluck. If you have the space, invite extended family for a fun lunch or dinner and assign everyone a type of dish (appetizer, main course or dessert). If your mother lives in a senior-care residence, you may be able to borrow or rent space for your event, and maybe even use the cooking facilities. Add special touches such as a lovely tablecloth and flowers.
Visit special places. If Mom is able to join you, take her on a short road trip to see places that hold special memories – maybe the place where she and Dad met, a beloved landmark or restaurant, or the neighbourhood where she grew up. Or make new memories somewhere that Mom will enjoy, such as a botanical garden, the countryside, a park, a cottage, etc.
Plan a day with the grandkids If you have children, ask them to help you come up with fun ideas and simple, do-it-yourself gifts.
Try a class together. Your community may offer fun and engaging activities, such as cooking, baking, arts and crafts, flower arranging, yoga, meditation, art appreciation, scrapbooking, photography, painting and more. Inquire about classes specially designed for seniors.
"Interview" your mom. Has your mother written down her life story? If not, propose the idea. If she's enthusiastic about it, spend an afternoon listening to her stories, taking notes or even making a video recording. It's a wonderful way to revive memories and preserve them for future generations.
Send a gift. If you live far away from your mother and can't visit, prepare a care package. Include her favourite treats, photos, cards from the grandkids, gift cards and other items that will make her feel special. On Mother's Day, don't forget to call your mom or connect with her online via video chat.
Read more blog posts from our special Call Your Mom series.
Bayshore Home Health offers a wide range of home care services to help Canadians live independently for as long as possible. Contact us at 1-877-289-3997 for details.