How to Eat Well When Cooking for One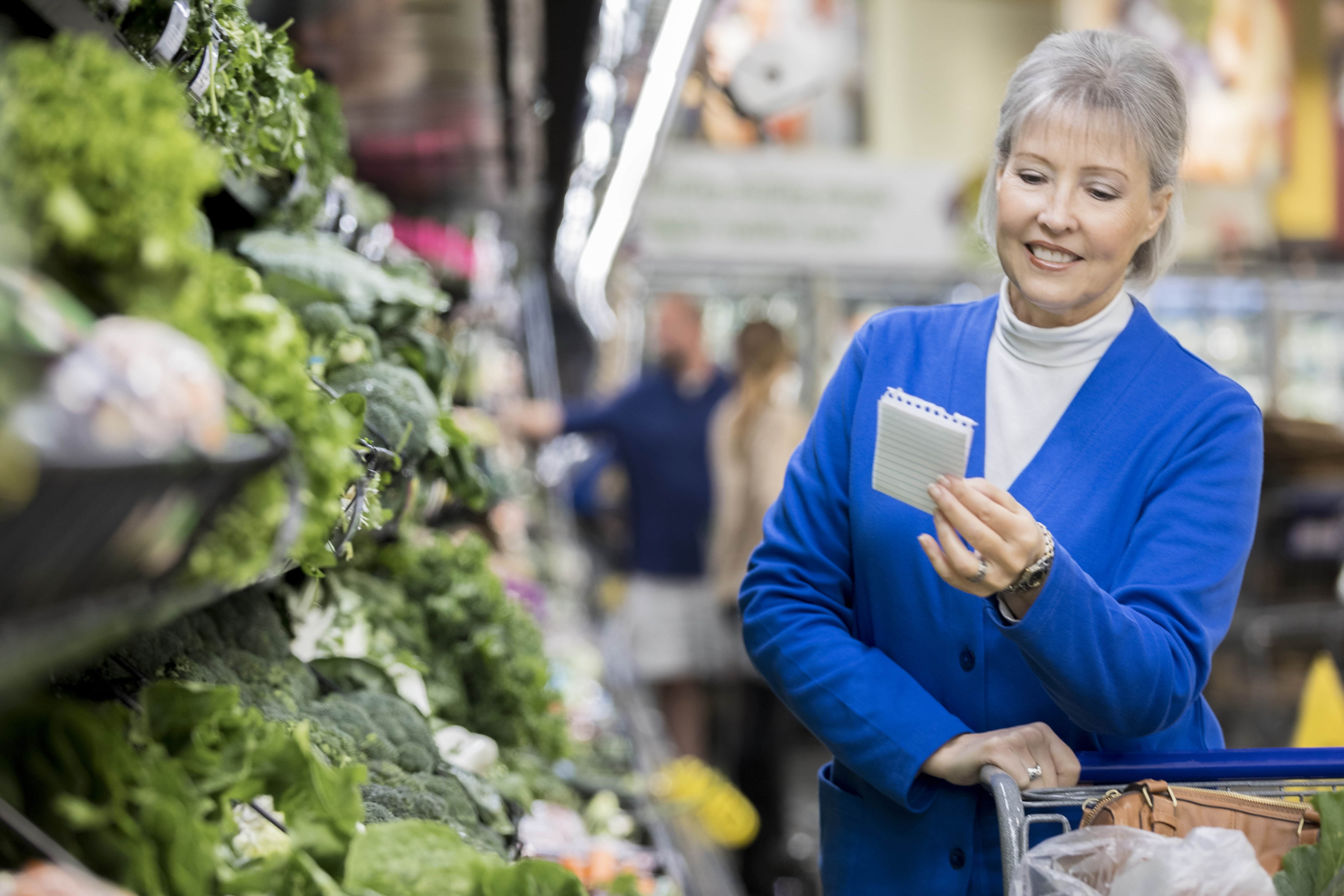 What are you having for dinner tonight? If you live with a partner or family, chances are good that you have an idea of what will be on the table. Couples and families have multiple helpers for meal planning, grocery shopping, cooking and clean-up. Meal time is also family time, which provides added motivation to create healthy, enjoyable meals. But what about people who live alone?
Too often, eating well can seem troublesome, daunting or challenging for people on their own – especially if they don't have much experience with meal planning and preparation. Health problems and disabilities can make these tasks even more difficult, as can a limited budget.
Unfortunately, this is the situation facing many older adults, many of whom are on their own for the first time in years. It's not uncommon for seniors to eat poorly. You may have heard of tea and toast syndrome: seniors become malnourished because they can't or don't want to eat proper meals. According to Statistics Canada, about a third of seniors in Canada are at "nutrition risk," and women are at greater risk than men.
Planning healthy meals for one
Eating well when eating alone takes effort, but with planning and practice, it can become a daily routine. A great first step is to look at the recommendations in Canada's Food Guide, which Health Canada recently updated. Its advice includes: have plenty of vegetables and fruits; choose whole grain foods; cook more often; limit foods high in sodium, sugars or saturated fat; make water your drink of choice; and read food labels.
Dietitians of Canada has helpful tips for planning meals based on Canada's Food Guide, as well as shopping on a budget, in Planning Wisely When Cooking for One. You can also read helpful advice on seniors' nutrition in A Guide to Health Eating for Older Adults.
If you have specific health concerns, such as weight management or diabetes, talk to your physician or a dietitian. If oral health problems are making it difficult for you to eat properly, see a dentist as soon as possible.
Trying new recipes is an enjoyable way to add variety and nutrition to your lifestyle. Look for cookbooks and cooking magazines at your local library, or go online. The Internet has troves of simple, delicious recipes, such as Tasty Meals When Cooking for One (Dietitians of Canada) and 40 Quick and Easy Meals for One (Food Network Canada).
More ways to improve eating habits
Healthy meals start with healthy ingredients. To save money, check grocery store flyers for specials each week. You can also stretch your grocery dollars by buying fruits and veggies that are in season. Buy in bulk the items you use frequently. Split costs with a friend. Check store labels for unit pricing (for example, price per millilitre) to compare costs and ensure you're getting the best value.
Explore what resources are available in your community. For example, does your local seniors' centre or community centre offer workshops about meal planning or cooking? Does your community have a meal delivery service for seniors? Would friends or neighbours join you for monthly potluck dinners? Eating with others offers opportunities to socialize and to share foods from different cultures. It also encourages people to eat more slowly and enjoy their meals, rather than seeing food as fuel.
Bayshore Home Health helps Canadians live independently for as long as possible. Our personal care services include preparation of hot and nutritious meals, assistance with grocery shopping and light clean-up. Contact us at 1-877-289-3997 for more information.