Orange: The Colour That Makes Us Want to Dance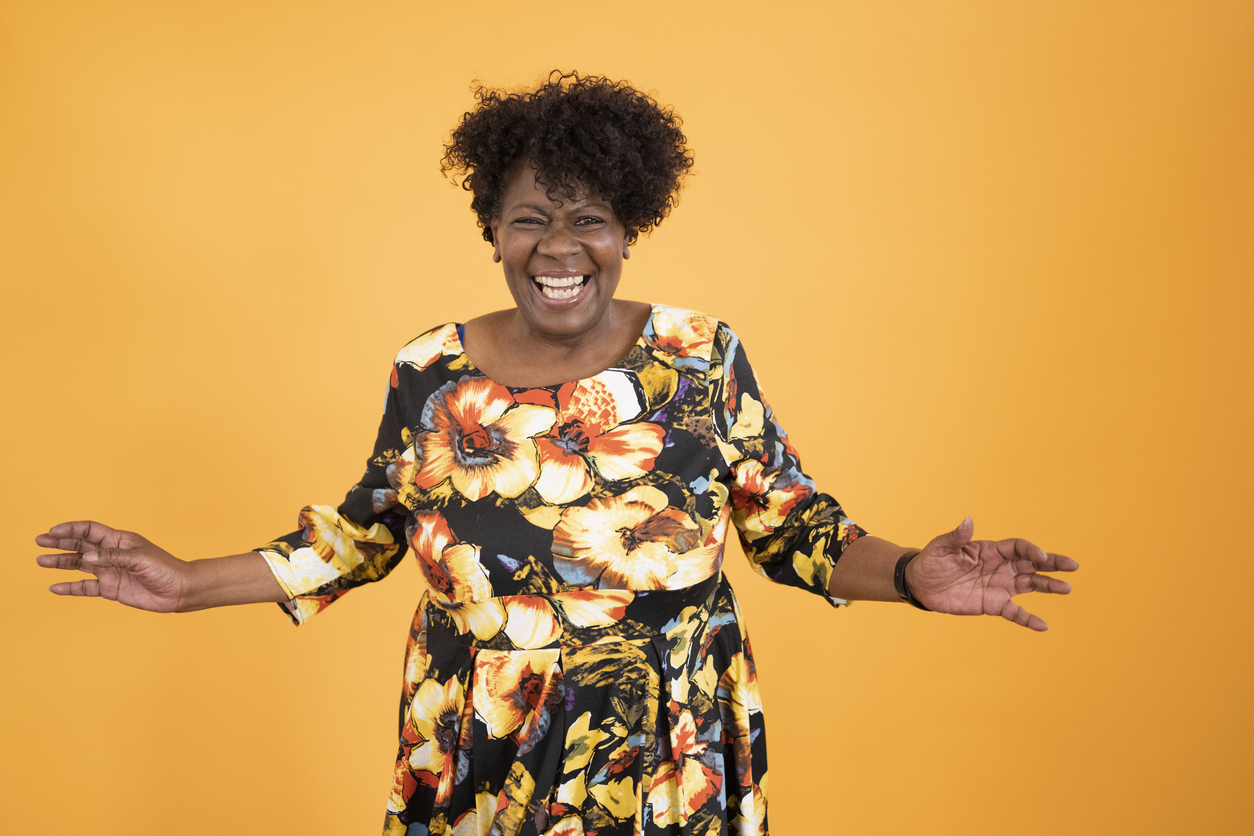 Orange: The Colour That Makes Us Want to Dance
Welcome to the fourth post in our Colours Campaign, a special series about harnessing the transformative power of colour. This month, we're basking in the glow of ORANGE, which inspires emotions like happiness, warmth, excitement and enthusiasm. This bright hue is also associated with energy, creativity, vitality and adventure. What better way to embody those feelings and concepts than by kicking up our heels and dancing?
The power of dance
Dancing has a multitude of positive effects, including physical and mental benefits. Here's why dancing is good for your health:
Dance is a form of aerobic exercise, which is beneficial for your heart and lungs.
Dancing boosts your flexibility, strength and endurance.
Dancing is a type of weight-bearing exercise, which helps to prevent bone loss.
Dancing improves balance, coordination, agility and spatial awareness.
Dancing is a mood booster that can help reduce stress, anxiety and depression.
Dancing offers cognitive benefits, and it may help reduce the risk of dementia.
Dancing can improve your self-esteem and confidence.
Dancing can help you reach or maintain a healthy body weight – you can burn anywhere from 200 to 500 calories per hour.
And, of course, recreational dancing is a lot of fun. Moving to music makes us feel happy, and dancing is a wonderful social activity (when it's safe to gather). Dance is also a form of self-expression and a chance to be creative. There are dance styles catering to every taste – you can try everything from ballroom dancing, line dancing and salsa to ballet, hip-hop, Bollywood and Zumba. They all count as exercise, and they can all lift your mood and improve your sense of well-being.
Let's get moving!
Canada's physical activity guidelines recommend that adults of all ages do 150 minutes of moderate to vigorous aerobic physical activity each week – and that can include dancing.
"But wait," you might be thinking, "I'm no dancer. I have two left feet!" The beauty of dancing is that there's really no wrong way to go about it – just turn on the music and start moving. To get a good workout, keep moving. If you do want a little guidance or inspiration, though, see the "Resources" section below for online classes, videos, apps and games that will get you grooving at home in no time. You can also take an in-person beginner or senior dance class, when they become available again.
How to start dancing safely
For the best dance experience – and to avoid injury – here are a few tips to keep in mind:
Consult your physician before starting, especially if you have a health condition or pre-existing injury (feet, ankles, knees or back), or you haven't exercised in a while.
Warm up by walking or doing gentle stretches.
Start with a dance style and difficulty level that suits your fitness level.
Pace yourself – go slowly, take breaks, and take days off between dance sessions.
Wear appropriate shoes.
If you're dancing at home, give yourself lots of space, and prevent falls by removing any clutter or tripping hazards.
Stay hydrated by drinking water before, during and after your dance session.
Be patient – learning any new skill takes time.
Cool down after dancing with stretches.
Remember to have fun!
Resources
YouTube: You can find lessons for virtually every style of dance on YouTube. To get started, check out Dance Fitness with Paul Eugene, POPSUGAR Fitness and MadFit's Dance Party Workouts.
Steezy Studio: This website offers a wide variety of online dance classes, including many beginner options. Steezy offers a seven-day free trial.
Turnnout: This site offers online dance classes with diverse music genres, for all experience levels. Test it out with a seven-day free trial.
The National Ballet of Canada: During the pandemic, this cultural institution offers online classes, including beginner ballet and classes for beginners aged 55-plus. Classes are $12 each or five for $51.
Nintendo Switch: This popular gaming console has a series of games called Just Dance that are guaranteed to raise your heart rate – plus they're fun to enjoy with the whole family.
How are you staying active right now?