Self-Care for Healthy Aging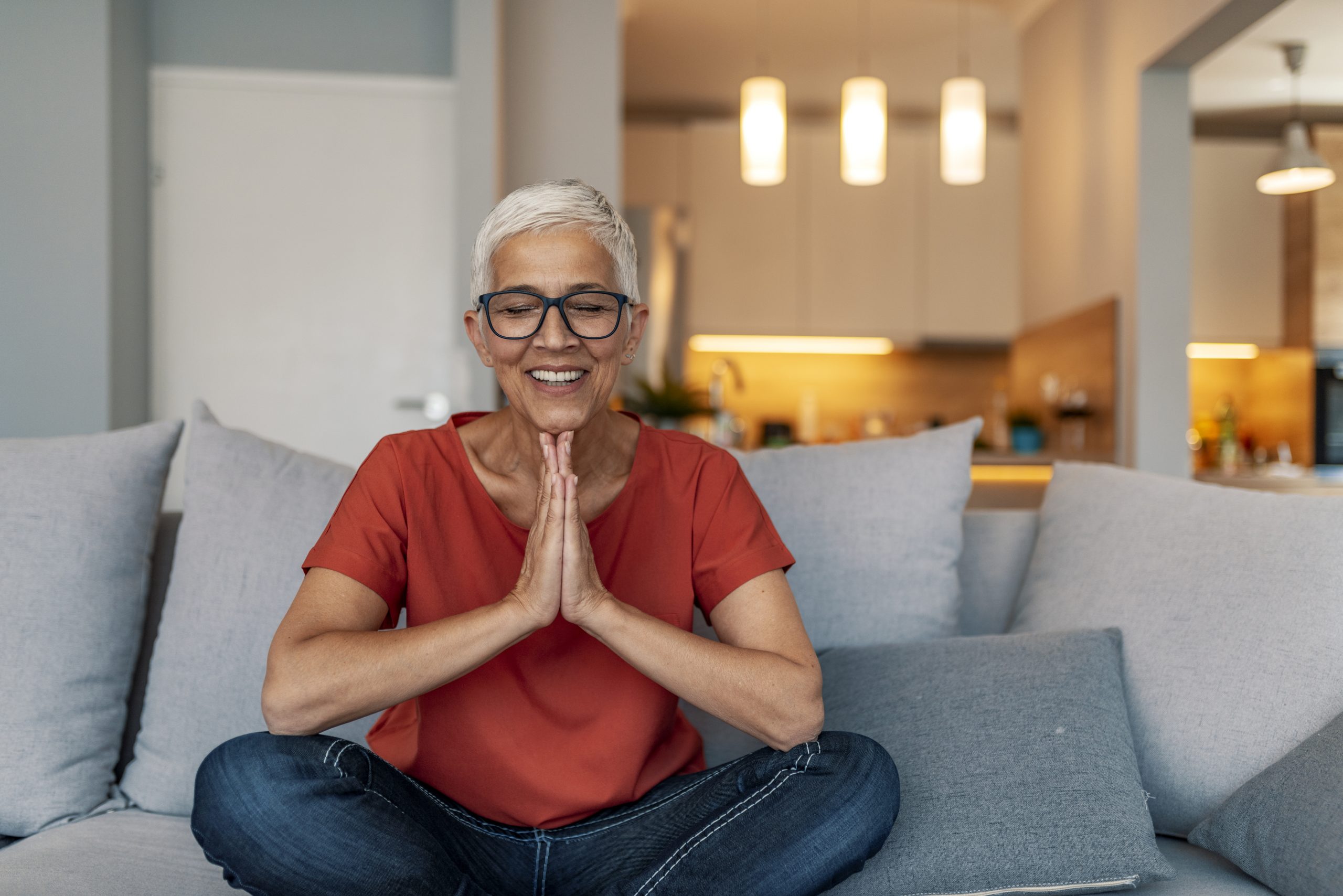 July 24 is International Self-Care Day. The date – 24/7 – symbolizes that we experience the benefits of self-care 24 hours a day, 7 days a week. This is a great opportunity to reflect on the meaning of self-care, how you practise it in your own life, and how it contributes to healthy aging.
What's involved in self-care?
Many people think of self-care as self-pampering. There's nothing wrong with taking a "me day," of course, but self-care goes much deeper than that – it includes all of the things we do to protect or improve our health.
The World Health Organization defines self-care as "the ability of individuals, families and communities to promote health, prevent disease, maintain health, and to cope with illness and disability with or without the support of a healthcare provider."
The promotion of self-care is gaining momentum around the world. The International Self-Care Foundation (ISCF), a not-for-profit organization based in the United Kingdom, started International Self-Care Day in 2011 to promote self-care as a vital foundation of health. The ISCF is focused on self-care as a means of preventing lifestyle diseases, including heart disease and stroke, cancer, chronic respiratory disease and type 2 diabetes. (In Canada, it's estimated that non-communicable diseases such as these account for 88% of all deaths.)
"The good news is that it is possible to reduce substantially our risk of these diseases by adjusting our lifestyles, taking more care of ourselves by practising self-care," says the ISCF. It created the following framework to help people learn about the elements of self-care:
The Seven Pillars of Self-Care
Health literacy – includes: the capacity of individuals to obtain, process and understand basic health information and services needed to make appropriate health decisions
Self-awareness of physical and mental condition – includes: knowing your body mass index (BMI), cholesterol level, blood pressure; engaging in health screening
Physical activity – practising moderate intensity physical activity such as walking, cycling, or participating in sports at a desirable frequency
Healthy eating – includes: having a nutritious, balanced diet with appropriate levels of calorie intake
Risk avoidance or mitigation – includes: quitting tobacco, limiting alcohol use, getting vaccinated, practising safe sex, using sunscreens
Good hygiene – includes: washing hands regularly, brushing teeth, washing food
Rational and responsible use of products, services, diagnostics and medicines – includes: being aware of dangers, using responsibly when necessary
Starting points for self-care
Practising self-care every day helps us stay healthy, mentally and physically. You (or your senior loved one) likely already have some of the healthy habits mentioned in the framework above. What other steps can you take to maintain or improve your health and well-being?
Here are some suggestions that can make a significant positive impact:
Eat a nutritious diet. Many older adults are at risk of malnutrition. There are many possible factors, including a decreased appetite, dental problems, a reduced sense of taste or smell, loss of interest in cooking, or depression. Learn about the dangers of tea and toast syndrome. For some older adults, weight gain is a concern. Learn about maintaining a healthy weight.
Exercise regularly. As we age, we lose muscle mass and bone density. This is not entirely avoidable, but we can slow it down by staying active. Bonus benefit: physical activity is a great mood booster. (Before starting a new exercise regimen, consult your physician.)
Stop smoking. Smoking is a risk factor for many health problems, include heart disease, stroke, cancer and chronic respiratory disease. It's never too late to quit! Talk to your doctor about smoking cessation aids and take advantage of free support programs.
Take care of your mental health. As we get older, we face new challenges and different sources of stress, and these can affect our mental well-being. Depression is not a normal part of aging. Learn about the risk factors and signs, and don't hesitate to seek help if needed.
Changing habits takes time, so be patient and gentle with yourself or your senior loved one. Setting small, achievable goals is a helpful and encouraging way to make lifestyle adjustments. To get the ball rolling, consider making an appointment with your physician for a general check-up and to discuss any health concerns you may have.
Bayshore Home Health offers a wide range of home care services to help Canadians live independently for as long as possible. Contact us at 1-877-289-3997 for details.