Seniors and finances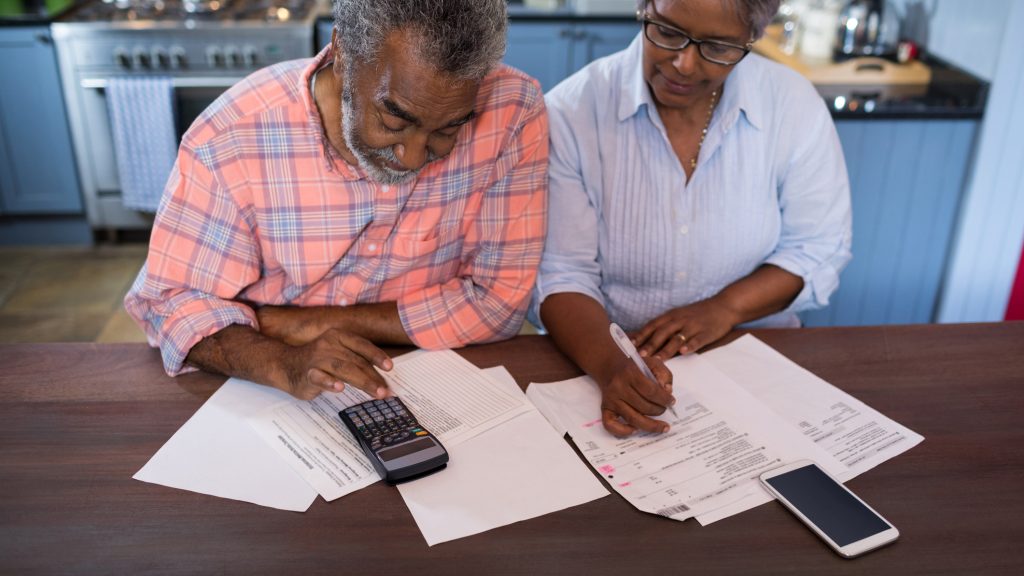 Seniors and finances
Your parents' golden years shouldn't be financially uncertain. As seniors, their finances may play an especially large role in their well-being. After all, at this stage of life, priorities often change.
Here are some tips and resources to help you and your elderly loved ones plan for healthy finances as they age:
Set goals after retirement
Do your seniors want to travel? Fix up the house? Are they happy with their current lifestyle? Be realistic. And be specific. Also, keep in mind that, as they age, they may need elderly care or assistance with certain aspects of everyday living. Take into account how they'd like to be cared for in the event that they experience health challenges.
Plan for the short and long term
Establishing short- and long-term strategies based on your seniors' goals and circumstances is vital for good money management. It's important to not underestimate how much money they'll need in the future. Consider factors such as:
Potential life span: Many people underestimate how long they'll live. As a result, they draw down their savings too quickly and end up with unexpected changes to their lifestyles.
Emergency savings: Unfortunate events can occur without warning. Emergency funds give seniors a better chance of getting through hard times without taking a big financial hit.
Health care: For many seniors, healthcare costs represent the biggest financial challenge. Many seniors underestimate the costs of their health care as they age, especially if they've been living a healthy lifestyle. But anybody can be struck with a debilitating illness or disability. If it happens to your loved one, they may need to pay for in-home care, assisted living, or even nursing home care.
Budgeting and cash flow tips
Creating a comprehensive spending plan is crucial for seniors, especially if they're retired and living on a fixed income. Take the following aspects into consideration as you help them develop their budget:
Income: Identify every source of incoming money that your loved ones can reliably count on, such as RRSPs, Old Age Security government pensions, private pensions, and investments.
Fixed monthly expenses: Figure out what they have to pay regularly that will be the same amount each month, such as loans, mortgage payments, or other debt obligations.
Flexible monthly expenses: What do they pay for regularly that doesn't always cost the same amount? Examples include groceries, utility bills, and prescriptions. As you plan the budget, try to build in some room for times when these expenses might be higher than expected.
Periodic expenses: Do they have any expenses that only come up once or a few times a year, like home maintenance, repairs or seasonal upkeep?
Discretionary expenses: These include things like entertainment, new clothes, and gifts for friends and relatives.
Senior scams
One final tip is to stay vigilant against financial scams targeted to seniors. Even if they don't have a lot of money in the bank, fraudsters still might target them and try to steal their personal information or whatever money they do have.
Visit our blog for other articles on how to help protect seniors and their finances.
Planning for your loved ones' financial future will help them achieve the lifestyle—and other goals—they want, and ensure their well-being as they age.
We understand that caring for older loved ones can be a lot of work and you may need support.
Bayshore Home Health offers a wide range of home care services to help Canadians live independently for as long as possible. Contact us at 1-877-289-3997 for details.