Stay Golden: 10 Inspiring Achievements by Older Adults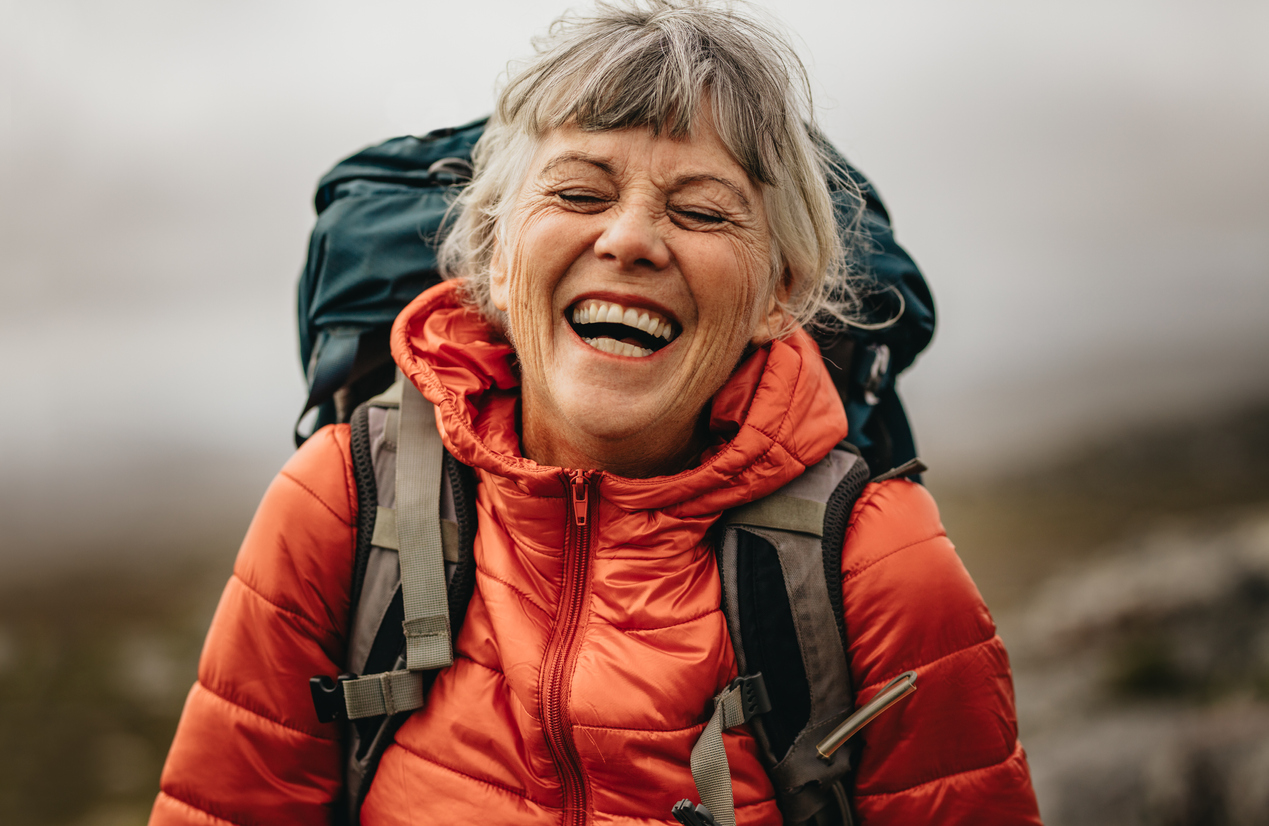 Stay Golden: 10 Inspiring Achievements by Older Adults
Welcome to the final installment of our year-long Colours Campaign. What a colourful ride it's been – and this article might be the most inspiring yet. We're shining a light on GOLD, the brilliant hue that befits champions and high achievers. Of course, gold is also a precious metal, a substance to be treasured. We think you'll agree that the accomplishments highlighted below are worth cherishing.
Road runner: American runner Harriette Thompson completed her first marathon at age 76, and she continued to run marathons into her 90s. When she was 91, she ran the fastest time for a woman over 90, clocking in at the 2014 San Diego marathon with a time of 7 hours, 7 minutes and 42 seconds – beating the previous record holder by almost two hours. Thompson passed away in 2017 at age 94.
Track star: In November, Julie "Hurricane" Hawkins, age 105, became the first female track and field athlete and first American to set a world record in the 100-metre dash for her age group (105+ division) at the 2021 Louisiana Senior Games. She completed the race in just over one minute. Hawkins was already a decorated athlete – she previously set a world record at the National Senior Games, at age 103, in the 100-metre dash for the 100–104 age group, completing the race in 46.07 seconds.
Higher learning: In 2007, Nola Ochs made headlines when she became the oldest person to graduate from college, at age 95. At Fort Hays State University in Kansas, she not only earned a general studies degree, but a spot in the Guinness World Records – and she went on to finish a master's degree, too. Ochs passed away at age 105.
Vintage jazz: Golden Senior Trio, a Japanese jazz group, is the world's oldest band. When they were recognized by the Guinness World Records in 2019, the band members' average age was 87 years, 132 days.
Blushing bride: It's never too late to fall in love, as Minnie Munro proved in 1991. She was 102 when she tied the knot with her 83-year-old sweetheart, Dudley Reid, in New South Wales, Australia, making her the oldest recorded bride.
Speed demon: In 2017, Irish race car driver Rosemary Smith became the oldest person to drive a Formula 1 car, at age 79. Smith has been competing in motorsports since the 1950s, and she has completed 75 accredited national, European and world championship rallies.
Story teller: Irish author Frank McCourt was 66 years old when he published his Pulitzer Prize–winning memoir, Angela's Ashes, in 1996. The book was later made into an award-winning film. McCourt died in 2009 at age 78.
Mountain man: In 1987, Teiichi Igarashi became the first centenarian to conquer Mount Fuji, Japan's tallest mountain. The 100-year-old reached the summit, over 12,300 feet high, after a three-day climb. It was Igarashi's 12th time climbing Mount Fuji – his first time was in 1976, at the age of 89.
Star power: English actress Dame Judi Dench is a household name, but she didn't achieve that fame until her 60s. Dench received all seven of her Oscar nominations after age 60, and she won Best Supporting Actress at age 64 for her role in Shakespeare in Love. Now 86 years old, Dench is still working – she's currently filming Allelujah, a dark comedy set in the geriatric ward of a hospital, directed by Richard Eyre (age 78).
Use your noodle: Here's a tasty example for those of you who like Cup Noodles: their inventor, a Taiwanese-Japanese businessman named Momofuku Ando, came up with the idea at age 61, inspired by customers who reused their Styrofoam coffee cups as ramen containers. The founder of Nissin Food Products was also one of the inventors of instant ramen and instant noodles.
Who are the inspiring older adults in your life?