Staying Connected with Technology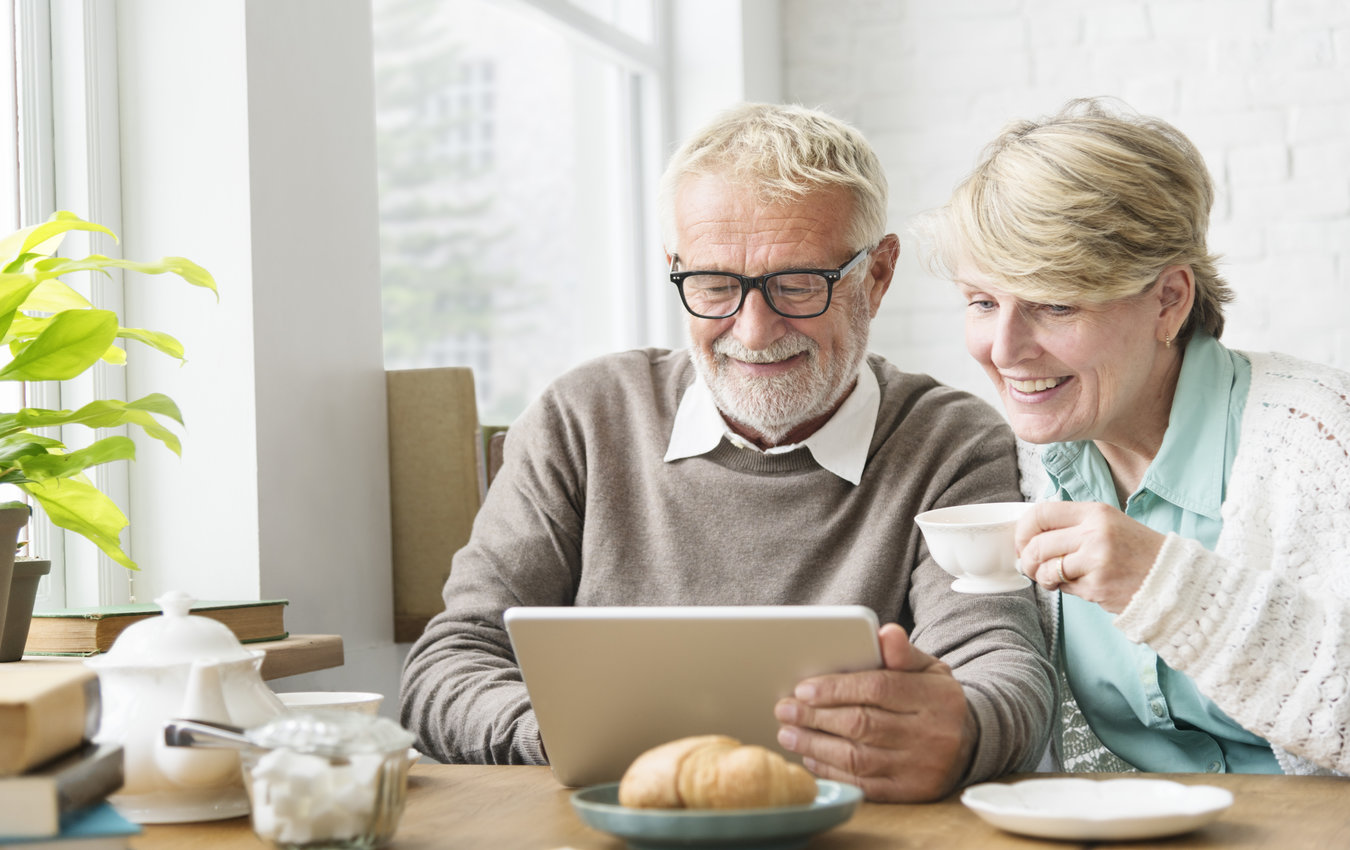 Staying Connected with Technology
Canadian seniors are becoming more active online
It's likely no surprise to hear that young Canadians are very active online. According to a Statistics Canada report released in November 2017, more than 90% of Canadians aged 15 to 44 use the internet at least a few times a month. What might surprise you, however, is the fact that, across the country, internet usage is growing fastest among seniors.
Between 2013 and 2016, the percentage of people aged 65 to 74 who go online "at least a few times a month" increased from 68% to 81%. Among Canadians 75 and older, usage jumped from 35% to 50%.
These findings come courtesy of the 2016 General Social Survey (GSS), Canadians at Work and Home, which aimed to provide insights into Canadians' lifestyle behaviour, including internet use, leisure activities and work-life balance.
The survey yielded other interesting details about seniors' internet usage: 55% of people aged 65 to 74 agreed that life was better because of their use of technology in 2016, as did 38% of people 75 and older. In addition, about half of all seniors agreed that technology helps them communicate "always or often."
A new life online
The survey findings echo what many seniors, families and people who work with seniors already know anecdotally: older Canadians are becoming more and more digitally connected. Perhaps that's because tech devices, such as tablets, have become much more intuitive and easy to use. Many seniors simply don't want to get left behind as people increasingly conduct their lives online, including a wide range of day-to-day activities such as banking, shopping and finding information.
Staying connected to family members and friends is often a strong motivator. For example, many seniors go online to look at family photos on Facebook, send emails or use video chat apps to talk to their children and grandchildren.
Learning the technology
Some communities are taking note of the benefits of seniors participating in the online world. Earlier this year in Barrie, Ontario, the Simcoe Muskoka District Health Unit launched a free 14-week course, Simcoe Muskoka Cyber Seniors, that offered seniors one-on-one iPad lessons from high-school and college students. The goal was to "decrease social isolation for older adults by increasing connectedness with family, friends and community," and topics included how to use email, text, video calls, Facebook and YouTube.
Many community centres, public libraries and seniors' organizations also offer basic computer courses and classes for seniors. For example, certain branches of the Toronto Public Library offer a Cyber Seniors program that matches older adults with youth volunteers. Apple Stores across Canada offer free lessons about their smartphones, tablets and computers. Check in your area for similar free or low-cost learning opportunities. You can also find numerous tutorial videos online, as well as printed guides at the bookstore.
Family members can also help seniors learn the basics of using a laptop or tablet (even better if you have a tech-savvy teen in the family!). You could start with a free video chat app such as Skype or, for iPads and Apple computers, Facetime. This demonstrates to seniors the fun and benefits of learning to use a new tech tool.
You could also help your senior loved ones create an email account, download useful apps and show them how to use YouTube and Google. Be patient and encourage them to practise using the technology often.
Keeping seniors safe online
Of course, along with enjoying the benefits of being online, it's important for seniors to learn what to avoid. Many scams are perpetrated over email, for instance. (Read more about scams targeting seniors.)
You can also teach seniors about creating effective passwords, checking that websites are secure before they provide credit card information to online retailers, and how to avoid malware including computer viruses. The Government of Canada's Get Cyber Safe initiative provides helpful information about these and other topics related to keeping seniors safe online, so you can help your loved ones surf the internet in peace.
Additional Resources
Basic iPad Lessons to Teach You the iPad (Lifewire)
Become a Tech Savvy Senior Using an iPad (YouTube video)
Senior Living Software: iPad Training Guide for Resident Adoption (Senior Living SMART)
Staying Safe Online (Canadian Bankers Association)