The Best Gift You Can Give Your Mom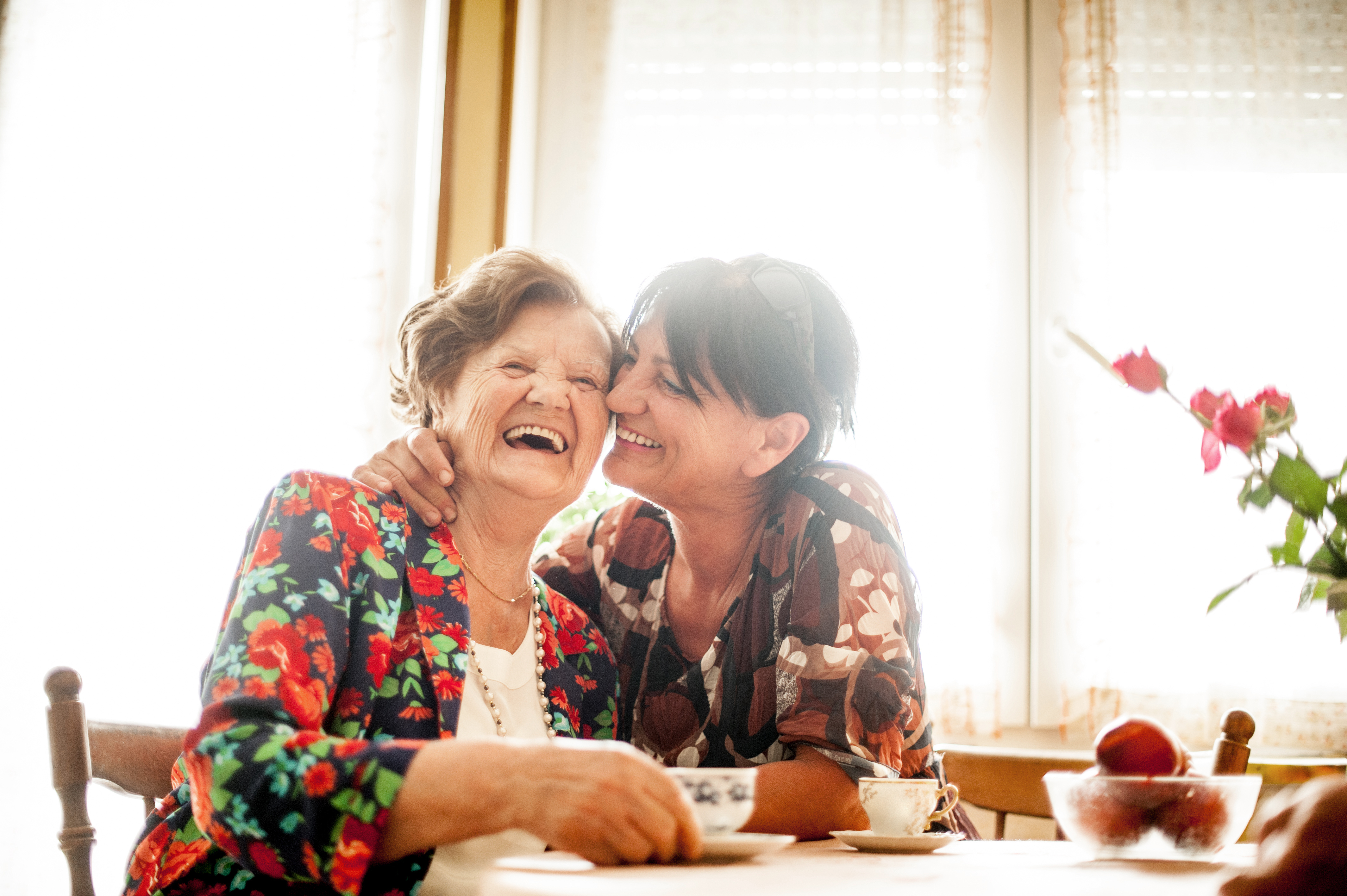 This holiday season, you could get your mom a new sweater or her favourite chocolates. She'll certainly appreciate the gift, but what would make really make her day is quality time spent with you and other family members.
Here's why spending time with Mom is so important: social isolation is a serious problem for seniors. A report from Canada's National Seniors Council noted that isolation can have a negative impact on an individual's physical, cognitive and psychological health, as well as their confidence, self-esteem and quality of life. Risk factors for social isolation include: older age (80+), chronic illness or disability, mobility issues, living alone, having a low income, lack of transportation, loss of hearing or vision, and having no contact with family.
Social isolation increases the risk of depression. According to the Mood Disorders Society of Canada, 5% to 10% of seniors living in the community, and 30% to 40% of those living in institutions, experience depression severe enough to need treatment. However, feeling lonely, sad or depressed is not a normal and inevitable part of aging.
Spending time with Mom this holiday season will remind her that she is loved and cared for, and that you're not too busy to include her in your family's activities. Try these ideas for increasing family connectedness during the holidays:
Involve Mom in holiday preparations: As family members get older, holiday traditions should evolve –Asking Mom to take part in creating new traditions is a great way to spend time together and ensure she feels included. For example, you could ask Mom to help with menu planning, decorations, gift ideas, wrapping presents, or arts and crafts with the grandkids.
Enjoy a special treat: Take Mom out for brunch, lunch, tea time or dinner – or, if she is unable to go out, bring a few special foods to her. If your mother likes to be pampered, you could book a spa day, massage or manicure (some beauticians even make house calls). You could also arrange a visit to an art gallery, museum or other cultural attraction, or get tickets to a play or movie , and include other family members.
Revisit memories: Looking at treasured photos and mementoes is a lovely way to reminisce and share stories. Ask if your mom has photo albums, letters and other keepsakes you could look at together. You could also create a scrapbook, photo collage or digital album, or make audio or video recordings of family stories. Other meaningful projects include creating a family tree, writing a family history or researching your family's genealogy.
Spend time outdoors: Have you heard that doctors are starting to prescribe nature walks to their patients to help treat several ailments? Spending time in natural surroundings offers many benefits, including physical activity, increased energy and improved memory. Look for parks or conservation areas that offer paved pathways or boardwalks, for better accessibility and safety. Bring your senior loved ones on family outings, such as a visit to a maple syrup farm or a winter fair, so they can enjoy time with their grandkids.
Ask Mom to choose: What does your mother enjoy doing? Make a date and tag along with her, whether it's a fitness class, a visit to a salon, a church service or holiday shopping. You could also play cards, bake cookies, listen to music, take her to visit friends… the possibilities are endless.
Social media: Older adults are Canada's fastest-growing group of Internet users, and research has shown that many seniors use social media – such as Facebook, Twitter and Instagram – expressly to stay in touch with family and friends. If your senior loved ones aren't yet using social media or video chat, offer to show them how. Free Internet access is available at many public libraries. You could also buy an inexpensive laptop or tablet for home use. (Read more tips on seniors and tech.)
Take a vacation: If time, resources and health allow, you could propose a family vacation. Many cruises, resorts and tour operators cater to travellers of all ages, and they offer a great opportunity for families to have fun together and create new memories. (Read our tips on planning a multi-generational trip.)
Need a helping hand over the holidays? Bayshore Home Health offers transportation, light housekeeping, meal preparation and other services, available as needed, to lighten your load and free up more family time. Contact us at 1-877-289-3997 for details.
Additional resources
20 Joyful Holiday Ideas for Seniors (DailyCaring)
Depression in Older Adults. You Are Not Alone! (Canadian Coalition for Seniors' Mental Health) (downloadable PDF)