The Future is Now: Seniors Learn Online Banking During COVID-19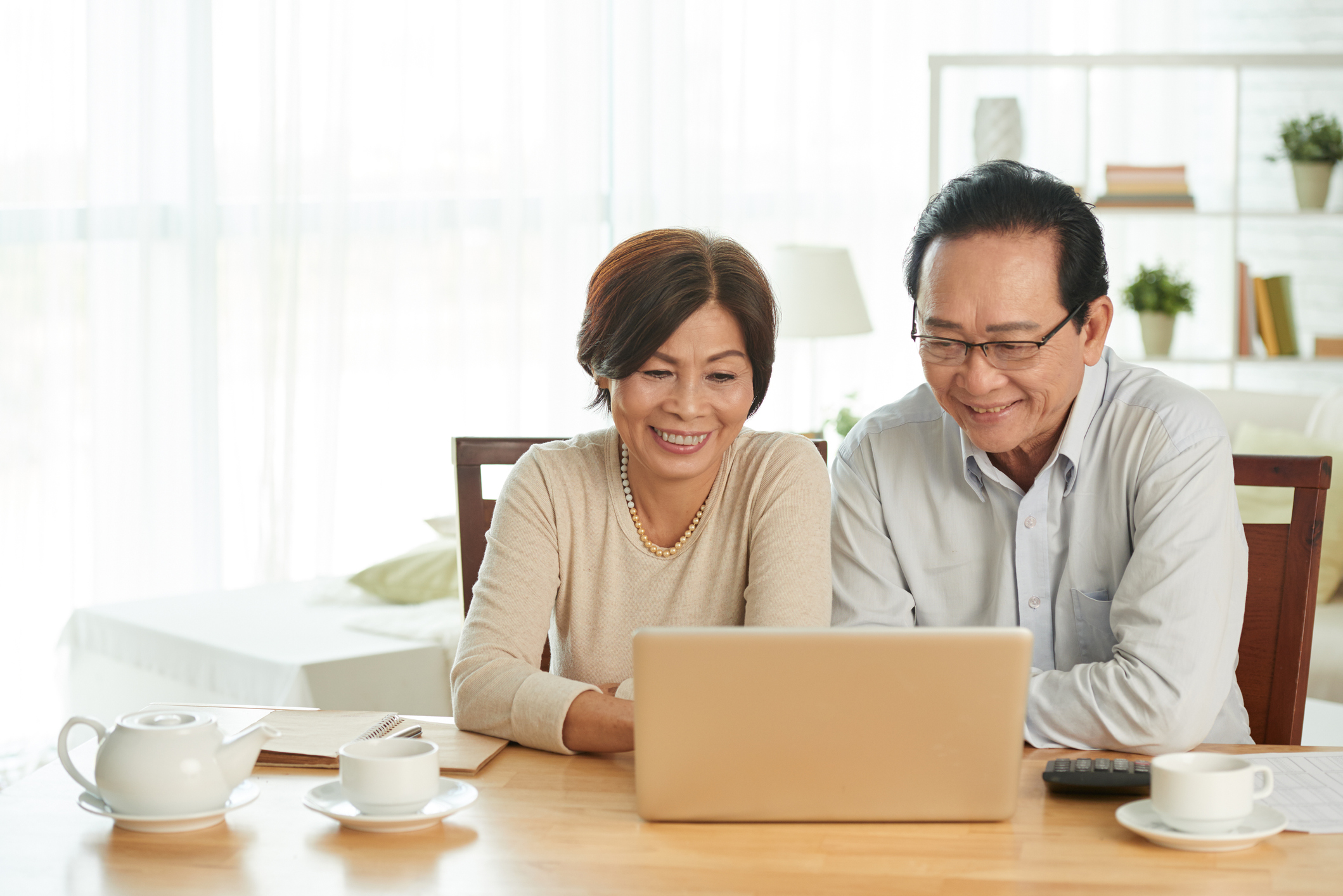 To reduce their risk of COVID-19 infection, many older Canadians are embracing online banking for the first time. Previously, they avoided it in favour of visiting their local branch or because they didn't trust the technology. The pandemic has compelled them to step outside their comfort zone and give it a try.
It remains to be seen how many seniors make the switch and stick with it, but two examples from Canada's big banks suggest there is significant interest. In April, CIBC had a 250% increase in clients aged 65-plus signing up for online banking. From mid-March to mid-April, RBC saw an 84% increase in seniors enrolling in online banking, and a 210% increase in digital activity by senior-age clients who were already enrolled but not actively using the service.
How banks are supporting seniors
Some Canadian banks are helping seniors do their banking while staying safe. Here are a few examples:
For in-person shopping, some banks have increased their credit cards' limits for contactless payments, so that customers can avoid touching the keypad on the payment terminal. For example, CIBC credit cards now have a contactless payment limit of $250, up from $100.
Protecting seniors' money
Not all seniors can make the switch to online banking. Some are still too nervous about or uncomfortable with the technology. Those who don't own a computer, tablet or smartphone, and those who don't have Internet access, are at a disadvantage.
Some older adults have turned to trusted family members or friends to help them – online or otherwise – to manage their money, transfer funds, deposit pension cheques, withdraw cash, etc. This could involve creating a joint bank account, or signing a power of attorney document.
Unfortunately, when seniors allow someone else to handle their money, they become more vulnerable to financial abuse and fraud – especially if they are socially isolated due to physical distancing measures. Concerned family members can help prevent financial abuse and other types of elder abuse by staying in touch with senior loved ones, asking if they feel unsafe or pressured, and helping them monitor their banking activity.
It's also important to talk to loved ones about scams, which frequently target seniors. Recently, fraudsters have been calling low-income seniors under the guise of helping them access government financial assistance during the COVID-19 pandemic.
Coping with financial stress during COVID-19
Wherever a senior does their banking, they should call customer service to ask for help if they need it. People who are experiencing financial strain due to the pandemic may want to ask their financial institution about relief options, such as deferring credit card payments, reducing credit card interest rates, deferring insurance premium charges, or lowering the minimum payments on credit cards and lines of credit. Several Canadian banks have accommodated their customers with these measures.
Additional resources
This website from the Ontario Securities Commission offers seniors advice on pandemic-related topics (personal finances, RRIFs, investing, COVID-19 scams, helping out family members), as well as retirement planning, estate planning, financial abuse, fraud prevention, taxes and more.
This is a financial literacy program from the Canadian Bankers Association. You'll find helpful articles on money-related topics. The program also offers free, hour-long seminars to answer seniors' questions about managing money for retirement, financial abuse and fraud prevention. During the pandemic, seminars are presented to seniors' groups via Zoom.
Read more posts in our special series, The Future is Now.
Bayshore Home Health offers a wide range of home care services to help Canadians live independently for as long as possible. Contact us at 1-877-289-3997 for details.