Tips for Preventing Senior Isolation this Summer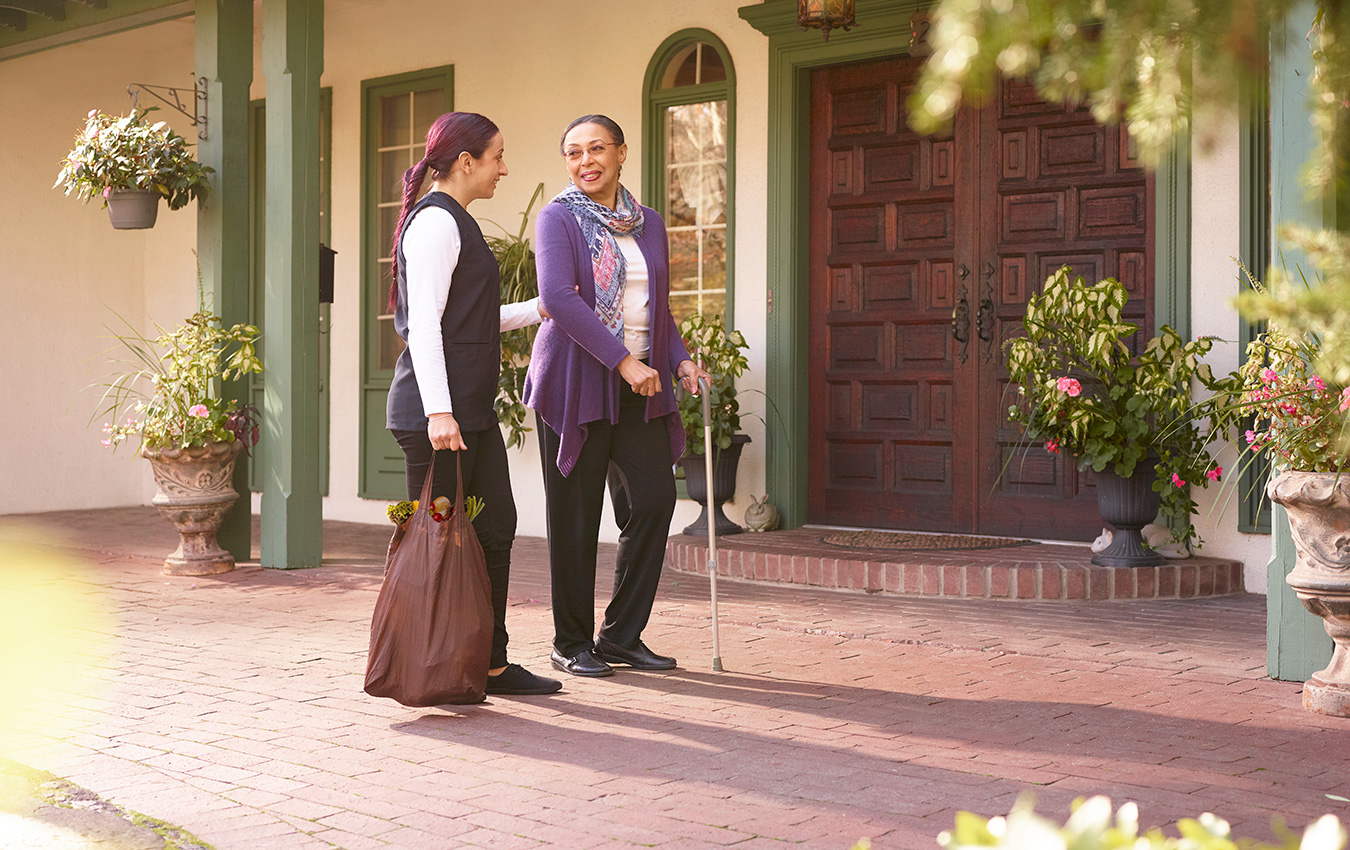 Summertime is finally here, so put on your sunglasses and get ready for some warm weather fun with friends and family. Summer is the perfect time to get out of the house to reconnect with friends, enjoy the outdoors and share stories with family over a cool glass of lemonade. Here are a few suggestions to help overcome feelings of loneliness this summer:
1. Enjoy the great outdoors
Don't feel cooped up at home this summer. Head outside, go for a walk, soak up some sun or take advantage of local summer festivals. Make an outing out of it by inviting your loved ones, an old friend or your Bayshore caregiver. Who knows – you may even make some new friends!
2. Treat yourself to a day of pampering
Book a pedicure to keep your soles and heels ready for your summer sandals. Ask a loved one to drop you off at the hair salon for a trim or a new haircut. Invite a friend to enjoy a relaxing day at the spa. End the day at a local bistro and indulge in a cool summer treat.
3. Find some culinary inspiration
Let the prospect of enjoying dinner on your patio or balcony inspire your cooking this season. Visit your local farmer's market with your caregiver and get inspired by the all the fresh seasonal offerings. Chat with the vendors to learn what they recommend, and pick their brains for favourite recipes and cooking techniques. Challenge yourself to create a meal that's nutritious, fresh and delicious, and share it with someone special in your life.
4. Declutter your home
Studies show that decluttering is good for your health, and summer is a great time to clean house. Breathe some fresh air into your home and make cleaning and organizing a family affair. Enlist little ones to help box up winter stuff while your older family members bring your summer things out of storage. Your Bayshore caregiver can help with tidying too!
5. Ask for help when needed
The changing of the seasons feels a little easier when you have a caregiver there to help out with daily tasks. Let Bayshore's team of trusted caregivers assist with everything from personal care, to nursing, to companionship and more. Give Bayshore a call today at 1-877-289-3997 to learn how home care can help you gain more freedom and independence.