What to Do When Parents Won't Listen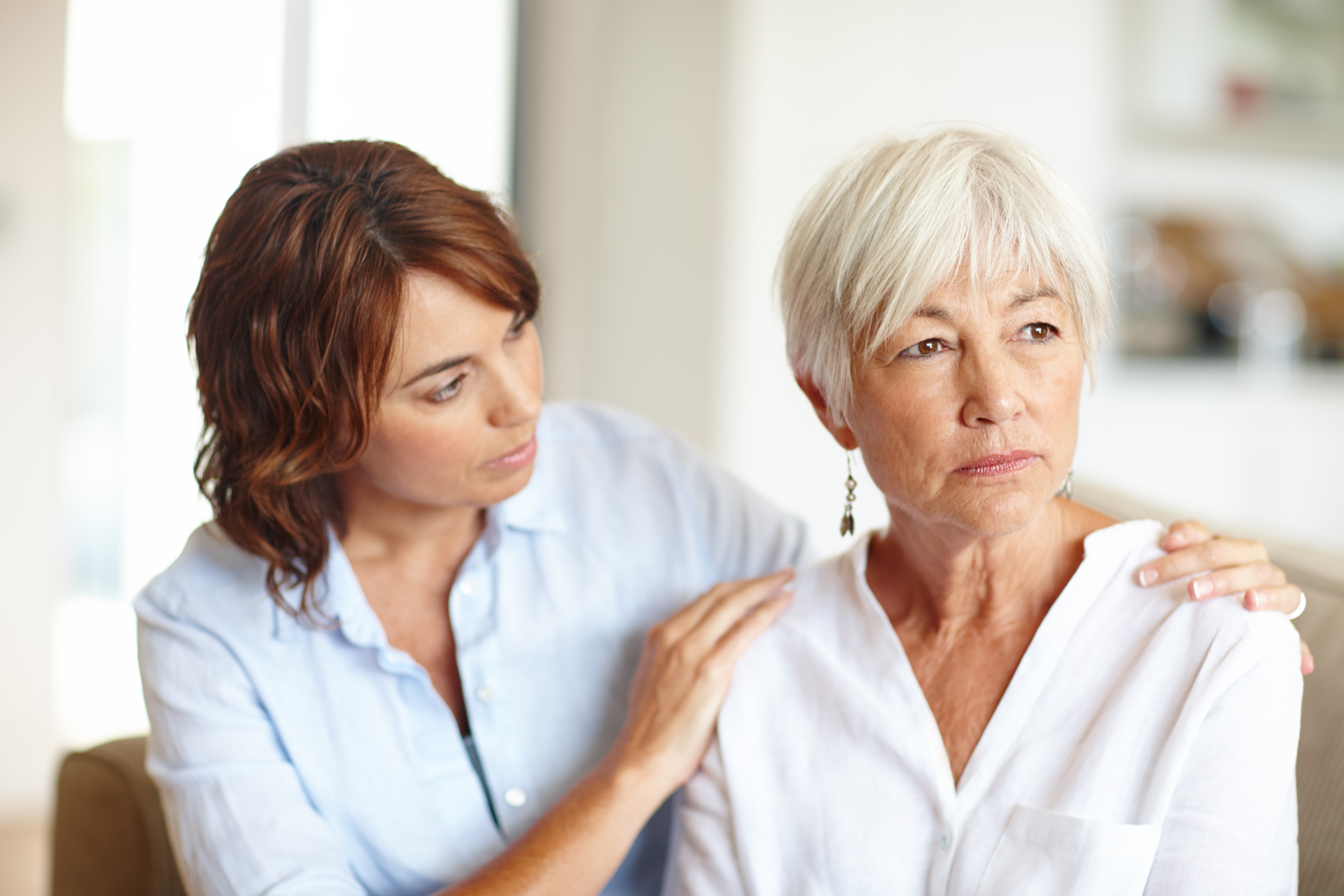 Do you have an aging parent who needs help at home but won't admit it?
Perhaps you've noticed gradual changes in your mother or father lately – they have less energy than they used to, or they're not keeping up with household tasks like laundry and cleaning. Maybe they're becoming increasingly forgetful, or they're starting to neglect their personal hygiene. Or maybe Mom or Dad has had a health crisis or an accident, such as a fall, that's made you realize they can't manage on their own anymore.
You've voiced your concerns – maybe even multiple times – but Mom or Dad keeps insisting that they're fine and don't need or want help. You try not to push or nag, but you're worried. You might also feel frustrated, angry, guilty or helpless. What if Mom's next fall lands her in the hospital? Why is Dad being so stubborn?
Why aging parents resist help
Older adults may be unwilling to seek help for several reasons. They may feel fear and embarrassment about aging. They might be afraid of losing control over their lives. Many seniors worry about becoming a burden to their children, or about paying for home care services. In some cases, seniors acknowledge that they need help, but they don't want "strangers" in their home.
When adult children try to intervene , what often happens is a generational power struggle. This causes stress and tension for everyone involved. For many families, it's a painful role reversal from years past: sons and daughters don't understand why their parents won't see reason, while Mom and Dad don't want to be told what to do. It's also a common scenario: in a research study published in 2016, 77% of middle-aged adults said their parents respond stubbornly when offered advice or help with daily problems.
The following tips may help you convince your parent to accept help:
Start the conversation: Talk to Mom or Dad about the benefits of hiring outside help or exploring assisted-living options. How you bring up the subject is important. Pick a time when everyone is feeling relaxed and positive. It's also helpful if you do some research before the talk, so that you can answer questions (including how to pay for home care) and provide a few options for Mom or Dad to consider. Don't overwhelm them with information – just plant the idea. If your parent is not ready to talk, and the situation is not urgent, wait and try again another day.
Emphasize the positives : Seeking help can be an empowering experience. With more support at home, your parent can live safely and independently for longer. Point out to your parent that there's no harm in trying out a few services – say, hiring someone to help with house cleaning or meal preparation. Assure them that there's no long-term commitment, and they have a say in choosing the home care staff. (Read more tips on introducing a caregiver).
Say that it's a gift for you: Express to Mom or Dad that you and other family members would feel reassured if they were to have help around the house or move to a safer environment. This may feel a bit manipulative, but many parents agree to accept help because they don't want their kids to worry. If you're already your parent's caregiver, talk about the benefits of respite care and how it allows families to enjoy more quality time together.
Get support from others: If you have siblings or other family members who Mom or Dad might listen to, get them on board – maybe even before you broach the subject with your parent. Perhaps Mom or Dad has close friends who can support your efforts. Your parent's physician could also recommend more support at home.
Practice patience: If your parent isn't receptive the first few times you bring up the subject, try not to get angry or upset. Avoid criticizing, judging or pressuring. It's often hard for people to admit they need help – imagine yourself in Mom's or Dad's shoes, listen to their concerns and be respectful of their feelings.
Help yourself, too. Conflicts between parents and grown children can bring up difficult family dynamics and cause a great deal of stress. If you're struggling with your own emotions, you may want to seek professional counselling to help yourself manage.
Bayshore Home Health offers a wide range of home care services to help Canadians live independently for as long as possible. Contact us at 1-877-289-3997 for details.