6 New Year's Resolutions for Seniors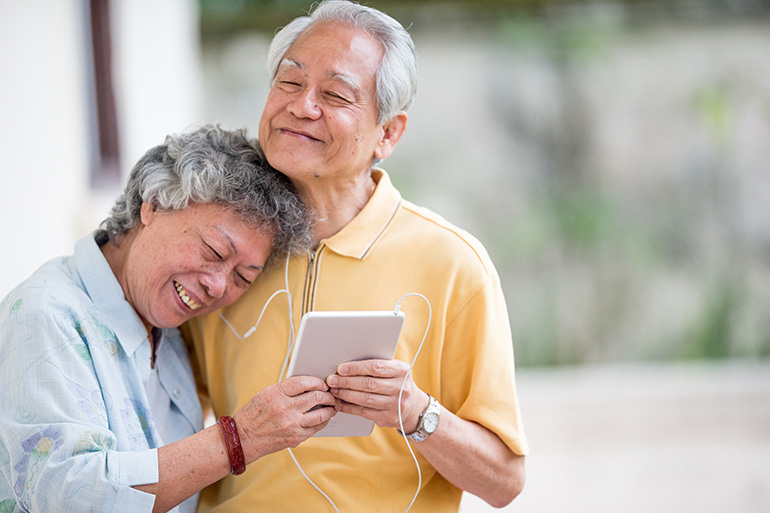 Welcome, 2020! Now that you've rung in the New Year with family and friends, it's time to set your New Year's resolutions. If you're drawing a blank on what goals to set this year, read on for our top suggestions:
Commit to a more well-rounded diet
If holiday parties and family dinners made your diet veer off track, start the New Year with a kitchen stocked for a healthy and well-rounded diet. If you feel sluggish and low-energy this season, check out our creative tips to get more protein in your daily meals. Or, if you want to make easy, flavourful and healthy dishes at home, utilize your slow cooker with our collection of tips and recipes.
Get more exercise
Cold weather doesn't have to stop you from getting active. Make 2020 an active year with a safe, low-impact workout plan to get your heartrate up and help maintain mobility. Sometimes, all it takes is 15 minutes and a kitchen chair to get your daily dose of exercise. Discuss your activity level with your doctor and ask for help setting attainable goals for exercise.
Channel your creativity
Take up a new hobby like knitting or crochet, and turn it into a social event by joining a local crafting group. Pick up an adult colouring book at your local bookstore – colouring is the perfect low-stress activity that will result in a frame-worthy work of art! Plan some arts and crafts activities to do with your grandkids – they will love getting to be creative with you, and you'll be left with lasting memories in their artistic works.
Make your home safer and more organized
You may find that your stability just isn't what it used to be – if this is the case, you may want to consider your fall risk and home safety when making your resolutions. Recruit a loved one or caregiver to help assess your risks for falls, and take our winter safety tips into consideration to make life at home a little more secure. Finally, purging your home of excess clutter can help reduce fall risk and inspire a fresh outlook for the New Year.
Take better care of your body
Pay more attention to your body as you age. See your eye doctor and take steps to to understand eye health and vision conditions that affect the elderly. Treating and preventing common skin conditions can dramatically increase your comfort at home. Or, commit to getting more sleep for better energy and increased cognitive function. Finally, address your non-physical health needs – get to know the warning signs and symptoms of mental health conditions like depression, dementia and Alzheimer's. Knowledge is power, so resolve to educate yourself on how to live a healthier life this year.
Accept a little bit of help at home
A little help at home can mean a lot of extra freedom for you, and a lot of peace of mind for those who care about you. Bayshore's team of trusted caregivers, nurses, and specialists can be there to assist with all of life's challenges, big and small. From meal prep and personal care, to daily companionship, to hospital transition, to dementia care, to even fall prevention, we help seniors in need all over Canada every single day. Give us a call at 1-877-289-3997 to learn how we can help you have the life at home that you deserve.