Care after Surgery or Hospitalization
Bayshore understands that transitioning from hospital to home can be an overwhelming process. As your neighbourhood care provider, we are here to support you and your family through every step of the care process. Our goal is to ensure that your loved one is able to transition with ease and comfort back to the place they feel most comfortable – home.
Life is busy, but don't forget to reconnect with the most important people in your life, starting with your mom! #callyourmom Learn More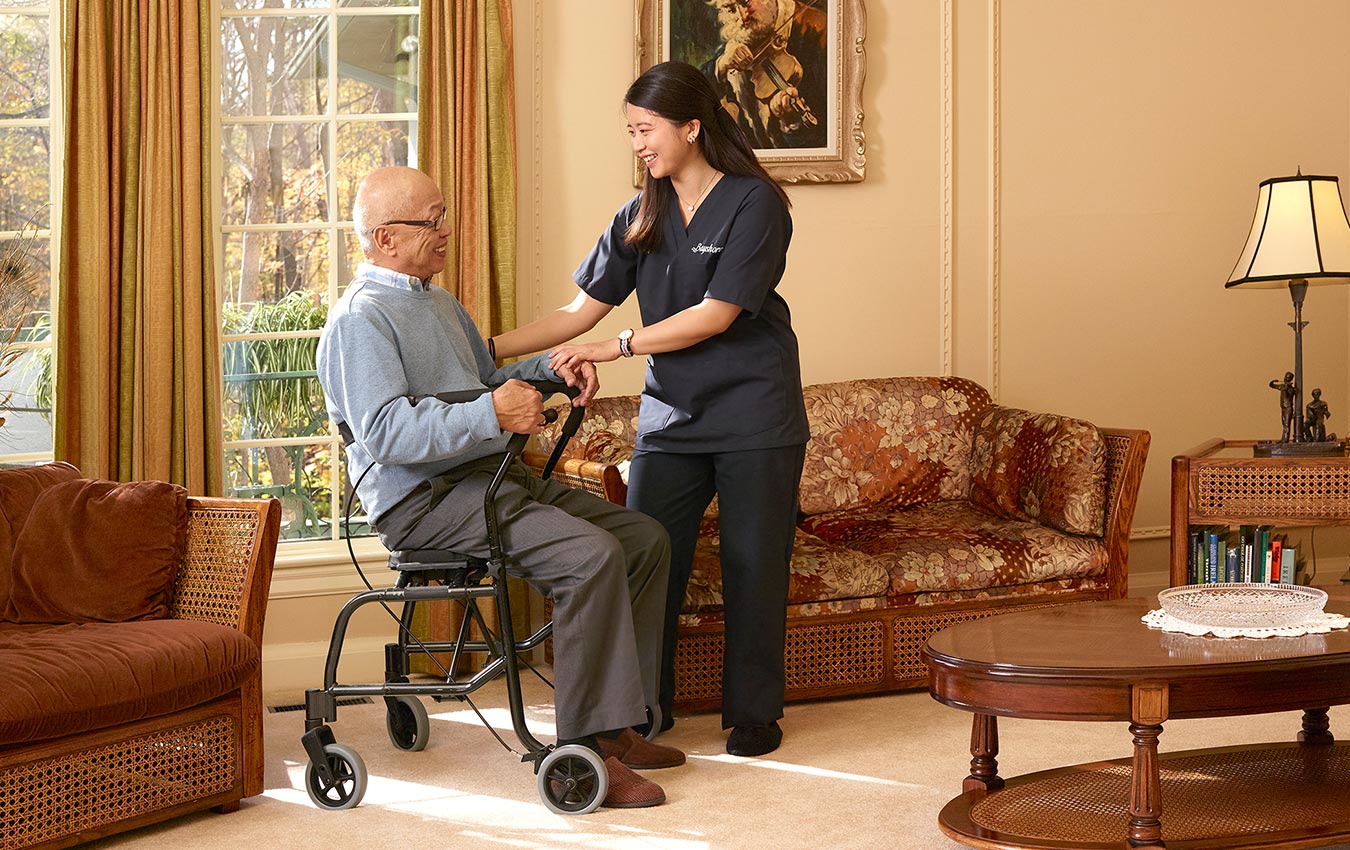 To help prepare for the transition home, Bayshore will:
Meet with you and your loved one to develop a personalized home care plan while still in hospital
Work with the hospital discharge planner to coordinate home requirements
Review both government and private insurance to maximize all benefits for care at home
Services* to support continued care at home include:
Transportation
Grocery/Prescription Pickup
24/7 Services
*Services available vary by location. Please contact your local branch for details.
Testimonial
We would like to thank you for the excellent service and care received from Bayshore after my husband's surgery. The nurses who came did their job very professionally. They were friendly, and made us feel very comfortable. We only have good things to say about the service, and we don't know what we would have done without it.
Wife of Client Sudbury, ON
I just wanted to thank your company for the excellent service that was provided recently for my wife. She was at home recovering from knee-replacement surgery, and we had a nurse and personal support worker for a few weeks. The professionalism exhibited by everyone we had any contact with was excellent! My wife is now recovering, but I wanted to let you know how pleased we were with the service provided, and we will strongly recommend Bayshore HealthCare to all our friends and family.
Billy W. Toronto, ON
Bayshore Care Planner
Welcome to our Care Planner, an interactive tool that helps Canadians assess their own or a loved one's home health care needs. By answering a few questions, this tool will create a customized care plan that recommends home care services, provides relevant resources and support.
Let's Get Started
To get started, please tell us a bit about yourself.
Continue