Elder abuse: Spot warning signs and get help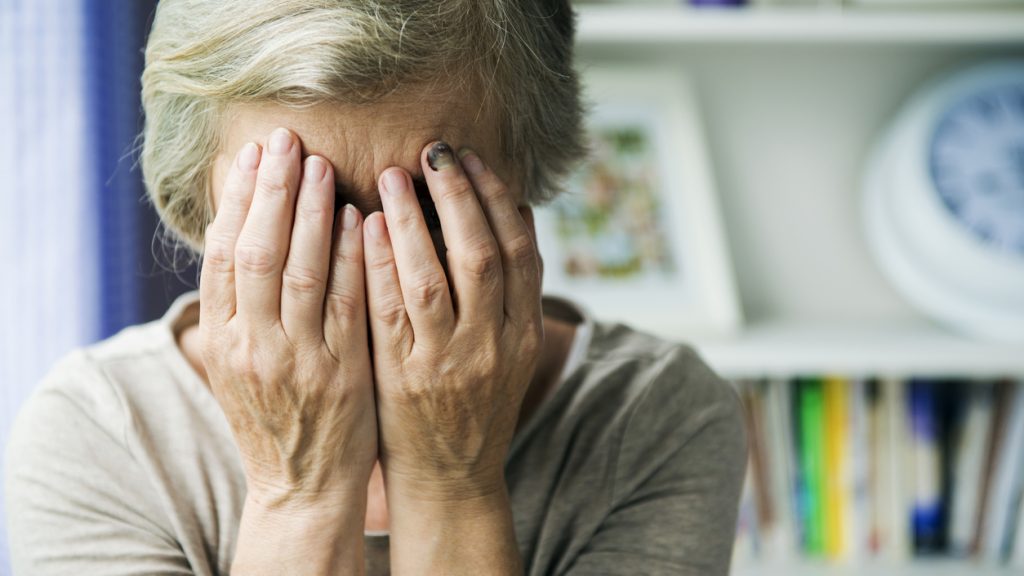 Elder abuse: Spot warning signs and get help
Elder abuse is a serious problem in Canada. Approximately 8% – 10% of seniors experience some form of elder abuse each year. Forms of abuse include physical, psychological, financial, sexual and neglect.
Abuse can have physical and emotional effects on older adults. They can become fearful and anxious, and may have problems trusting others. Many seniors can suffer physical injuries.
Here's how to recognize if your elder loved one, or another senior you know, is being abused.
Types of abuse
Financial abuse—This most common form of elder abuse happens when improper actions (with or without the senior's consent) result in financial or personal gain to the abuser and/or financial or personal loss for the older adult.
Signs of financial abuse include:
Misusing a senior's property and/or funds, Power of Attorney
Theft, forgery
Sharing the senior's home without paying a fair share of the expenses.
Unexplained disappearance of personal belongings, such as clothes or jewellery
Unduly pressuring a senior to:

Move from, sell, or relinquish his or her home or other personal property
Sign legal documents that they do not fully understand
Give money to relatives or caregivers.1
Psychological abuse— Emotional and psychological abuse includes verbal or non-verbal actions that diminish your loved one's identity, dignity or self-worth.
Examples of psychological abuse include:
Hurtful words that make the senior feel unworthy.
Not considering a person's wishes and/or removing their decision-making powers
Not respecting a person's belongings or pets.
Threats of institutionalization – "Do what I say or I'll put you in a home"
Not allowing the senior to socialize, including access to telephone, friends, neighbours, or attending social gatherings
Withholding of affection, such as refusing access to grandchildren.1
Physical abuse— Physical abuse is any act of violence or rough handling that causes physical discomfort or pain, or an injury to your loved one.
Physical abuse can be:
Pushing, kicking, shoving, shaking
Hitting, slapping, poking
Pulling hair, biting, pinching, arm twisting
Spitting at someone
Confining or restraining a person inappropriately.1
Sexual abuse— Sexual abuse is any sexual behaviour directed toward an older adult without that person's full knowledge and consent.
Sexual abuse can be:
Unwanted sexual contact such as touching, sexualized kissing
Making sexual remarks and/or suggestions to another person
Forcing a person to perform a sexual act
Inappropriate touching
Fondling a confused senior
Forced intercourse/rape.
Coerced nudity and sexually explicit photographing.1
Neglect—This is the failure to meet the basic needs necessary for a senior's physical and mental well-being.
Neglect can be:
Withholding care or denying access to necessary services (home care, nursing) or medical attention
Leaving a person in an unsafe place
Improper use of medication – over/under medicating
Not providing food or liquids, proper clothing or hygiene
Failure to assist with activities of daily living
Abandonment
Denial of a senior's basic rights.1
How to prevent abuse
By learning about elder abuse you can help prevent it, recognize the signs, and take steps to intervene safely.
Here are some tips on how to prevent elder abuse:
Listen to older adults and their caregivers to understand their challenges and provide support.
Check-in on older adults who may have few friends and family members.
Provide over-burdened caregivers with support, such as help from friends, family, or adult day care programs; counselling.2
Who to call
If you know or even suspect that someone is suffering abuse, consider contacting one of the following resources:
911—If you become aware that an elderly person is in immediate or life-threatening danger, call 911 immediately.
Local law enforcement authorities— Although you do not have to provide your name or any personal information, be prepared to answer questions about the situation.
Senior Crime Stoppers—Ontario has also developed a province-wide Seniors Crime Stoppers program to allow anyone to anonymously report incidents of elder abuse. This information will be forwarded to the police without fear of the caller being identified. To report an incident of elder abuse anonymously call:
1-800-222-TIPS.
More info
For more information on elder abuse and prevention, visit Elder Abuse Prevention Ontario.
Read a Canadian Resource Centre report to understand elder abuse.
Bayshore Home Health offers a wide range of home care services to help Canadians live independently for as long as possible. Contact us at 1-877-289-3997 for details.
Resources
2 https://www.cdc.gov/violenceprevention/elderabuse/fastfact.html