Green: The Colour of Growth and Vitality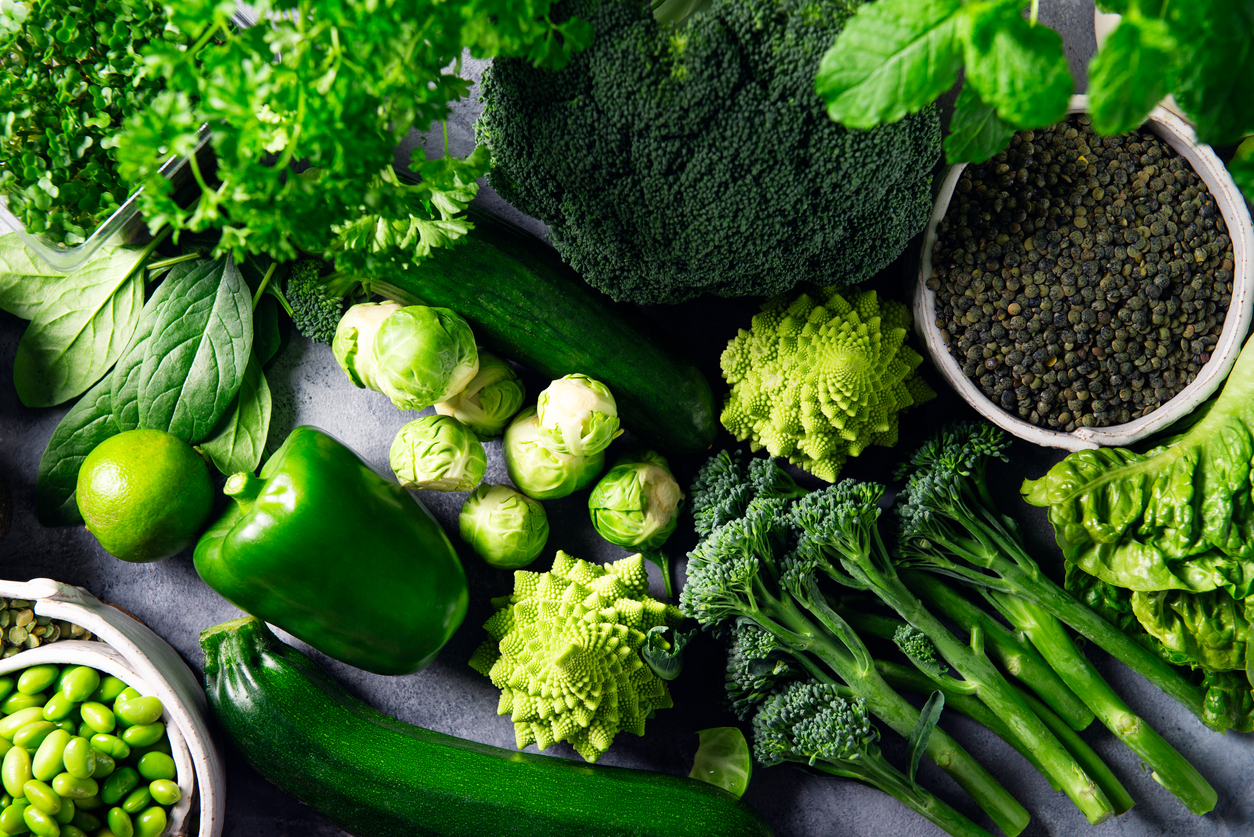 Green: The Colour of Growth and Vitality
Welcome to the second post in our Colours Campaign, a special series to celebrate the new year and harness the transformative power of colour. This month, we're shining a spotlight on GREEN, the colour of spring, growth, nature, optimism and luck. March is Nutrition Month, and this bright and invigorating hue is inspiring us to eat for optimal health.
Spring-clean your diet
During the pandemic, many Canadians have been cooking at home a lot more, a welcome change for many of us. We've also been snacking more. That's not necessarily a negative thing. The "snackification" trend – people eating snacks and smaller meals rather than the traditional sit-down breakfast, lunch and dinner – was already rising before the pandemic. If, however, you're snacking a lot on top of your regular meals, or you're "stress eating" by indulging in junk food or calorie-heavy comfort foods, now's the time for a nutritional reset. Here are five ideas for a healthy fresh start.
Try a plant-based diet. Many people think "plant-based" means "vegetarian," but a plant-based diet is one that is mostly plants, including fruit, vegetables, legumes, whole grains, nuts and seeds. These foods provide loads of nutrients – including vitamins, minerals and fibre – and tend to be lower in calories. Plant-based diets have been linked to a lower risk of chronic diseases such as cancer and heart disease. Eating a plant-based diet may also help you maintain a healthy weight. Following Canada's Food Guide is a helpful way to eat more plants. It recommends filling half your plate with fruits and veggies, and a quarter with whole grains. The fourth quarter is protein foods, which can be plant or animal foods.
Eat less highly processed food. They may be tasty, but processed foods such as frozen pizzas, chicken fingers, store-bought baked goods, hot dogs and chips tend to be high in calories, unhealthy fats, salt and sugar. They also tend to be low in fibre and other nutrients. In general, aim to eat whole, unprocessed foods as often as possible. Note that plant-based processed foods, such as veggie dogs, mock chicken nuggets and potato chips, are not necessarily better for you by virtue of being made from plants. Always check the ingredients and nutrition labels.
Cut back on sugar. We love sweets as much as you do, but we can't ignore the health effects of excessive sugar consumption: it has been linked to heart disease, stroke, diabetes, inflammation, obesity and other serious health conditions. Canadians consume, on average, 110 grams of sugar per day – the equivalent of 26 teaspoons, or 21% of our total energy intake. That's twice as high as it should be, and ideally, we should aim to get less than 5% of our energy from sugar. The sweet stuff occurs naturally in fruits, veggies, dairy and grains, but a substantial amount of the sugar we eat is added to food and beverage products. A single can of cola, for instance, has a whopping 26 grams of sugar, or 6.5 teaspoons. Check food labels for sugar content. Added sugars have many names and forms, including corn syrup, cane syrup, cane sugar, evaporated cane juice, invert sugar, malt sugar, malt syrup, fruit juice concentrates, molasses, honey, agave nectar, dextrose, lactose, maltose, sucrose and more. You may be surprised by how many foods contain added sugars.
Eat more mindfully. Canada's Food Guide got a makeover in 2019, and one of its new tips is "Be mindful of your eating habits." What does that mean? Mindfulness is about being present in the moment and paying attention to your thoughts and actions. Being mindful about food includes being aware of how, why, what, when, where and how much you eat. (In short, it's the opposite of mindlessly eating a bag of chips in front of the TV!) Being mindful is also about noticing the food itself: its flavours, aromas and textures. Paying greater attention will help you make nutritious food choices and get more enjoyment out of eating.
Limit alcohol intake. Have you been drinking more lately? One in five Canadians who are staying at home during the pandemic reported consuming more alcohol, both in quantity and frequency, according to research from the Canadian Centre on Substance Use and Addiction. Stress, boredom, loneliness and the lack of a regular schedule were the biggest drivers of this change. If you drink alcohol, see how your intake compares to Canada's Low-Risk Alcohol Drinking Guidelines. Note that these guidelines are a decade old, and the Canadian government may soon follow the lead of Britain, Australia, France and other countries that have adopted lower suggested limits, to reflect the growing body of research linking alcohol to the risk of disease, particularly cancer.
Ready to make a change? We've rounded up a few delicious food resources for tips and inspiration.
Healthy meal ideas based on Canada's Food Guide.
Easy recipes for meals and snacks from Dietitians of Canada.
More than 500 plant-based recipes by Angela Liddon.
Delicious vegan dishes by Lauren Toyota.
Alcohol-free beverage recipes from DrinkSense in Alberta.
Bayshore Home Health offers a wide range of home care services to help Canadians live independently for as long as possible. Call 1-877-289-3997 for details.