How Lifelong Learning Keeps Your Brain Young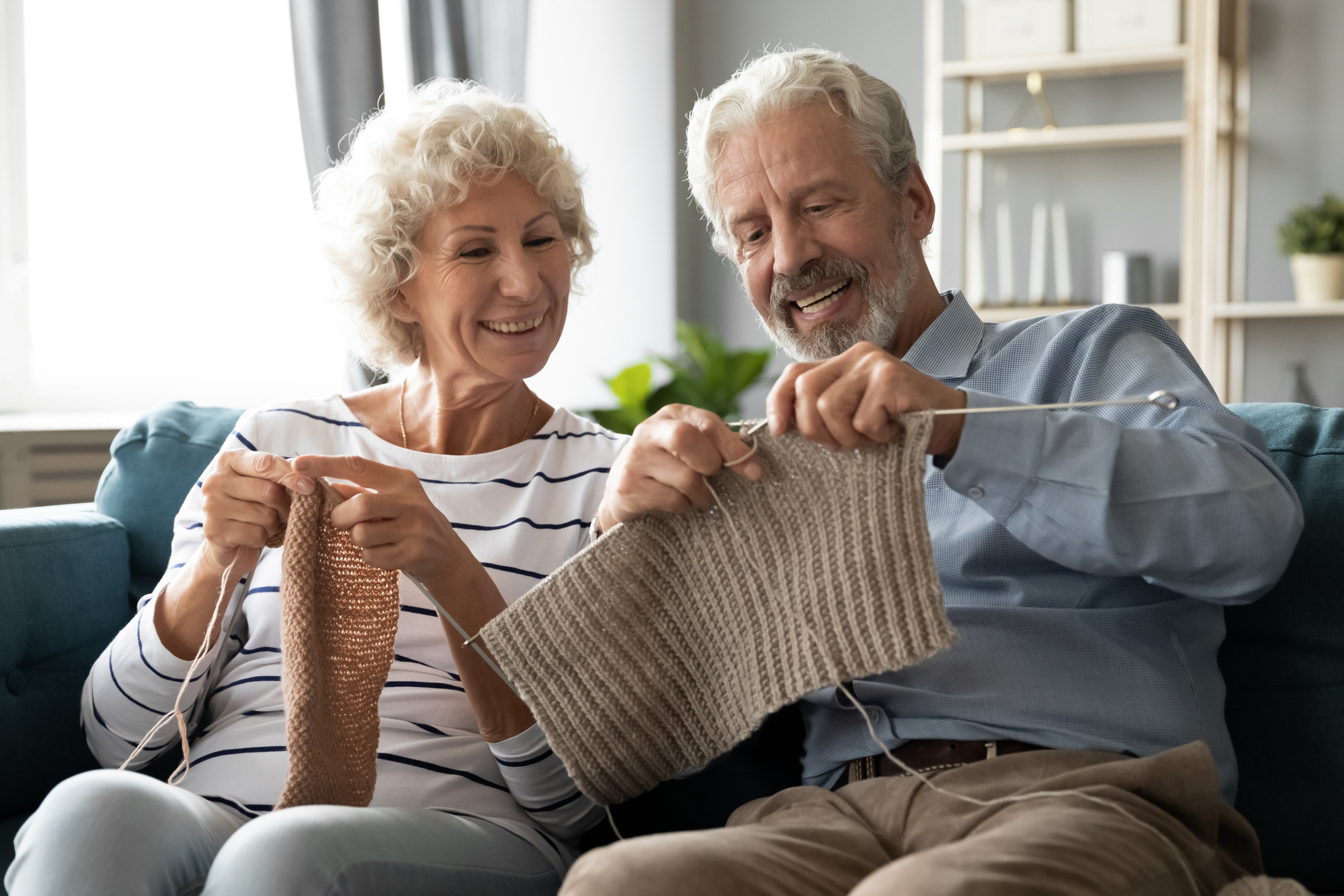 What are you going to learn today? Chances are, you haven't seen the inside of a classroom in decades. Don't let that stop you from trying something new – after all, there's no age limit on learning. Not only that, but continuing to learn as you get older can help you stay sharp.
Research has shown that lifelong learning may help slow down cognitive aging and improve your memory (though it won't reverse changes caused by dementia). The more complex the skill or activity you're trying to learn, the greater the potential benefits. And if you learn with other people, you can also enjoy socializing and making new connections.
Are you worried that your brain doesn't work as well as it did when you were younger, and that it might be too difficult for you to learn something new? Believe in your abilities and you might be surprised. Too often, we buy into society's negative stereotypes about older adults. Sure, it might take you a little longer to pick up new skills and information, but you can keep learning well into your senior years – and your creativity will stay with you for life. Add to that the wisdom and experiences you've collected since your youth, and you have quite a lot of knowledge to draw upon.
Ways to keep learning
Try these activities to boost your brain power, stay active and meet new friends:
Play brain games. Challenge yourself with games and puzzles, on paper or online. Try crosswords, scrambled words, Sudoku, logic puzzles, trivia, memory games and more.
Join or start a club. Learning is more fun when it's social. Join a club for reading, cooking, arts and crafts, movies, card games, chess, theatre, music, photography, hiking, birdwatching, gardening, philosophy, public speaking, technology, genealogy – whatever you enjoy doing or want to learn more about.
Start writing. Creative writing is a great means of self-expression. Try your hand at poetry, fiction, memoir or playwriting, for example. If you want feedback and support from fellow writers, join or start a writing circle. You could also share your writing online – check out the community at Wattpad, for example.
Subscribe to newsletters. Sign up for free emails that teach you something new every day, provide short stories to read, or round up thought-provoking articles.
Take a course in person. Community centres, colleges, universities, public libraries, arts organizations and other institutions offer courses and workshops on a wide range of topics and activities, including programs geared toward older adults. You'll learn something and meet new people.
Take a course online. Many of the world's top universities offer MOOCs, or massive open online courses, at no cost or low cost. Find offerings from Harvard University, MIT, UC Berkeley and other reputable schools at mooc.org.
Learn a new language. Challenge your brain by learning French, Italian or another language. You can take a class, or you can download an app or use a website that teaches languages in bite-sized lessons. Duolingo is free, and you can choose from 23 languages.
Learn to play an instrument. Have you always wanted to play piano, guitar or another instrument? You can learn by watching videos on YouTube.
Mentor someone. It's often said that teaching is the best way to learn – and research backs that up. What knowledge or life skills can you pass on to someone else?
Travel. If your time and resources permit, consider taking a trip to another city or country to learn about the local culture, language and cuisine. This might be a great opportunity for a multi-generational family vacation, too.
As you can see, the options are endless. We hope these examples have inspired you to learn something new, today and every day.
Bayshore Home Health offers a wide range of home care services to help Canadians live independently for as long as possible. Contact us at 1-877-289-3997 for details.