Introducing Bayshore's Nurse Practitioner (NP) Program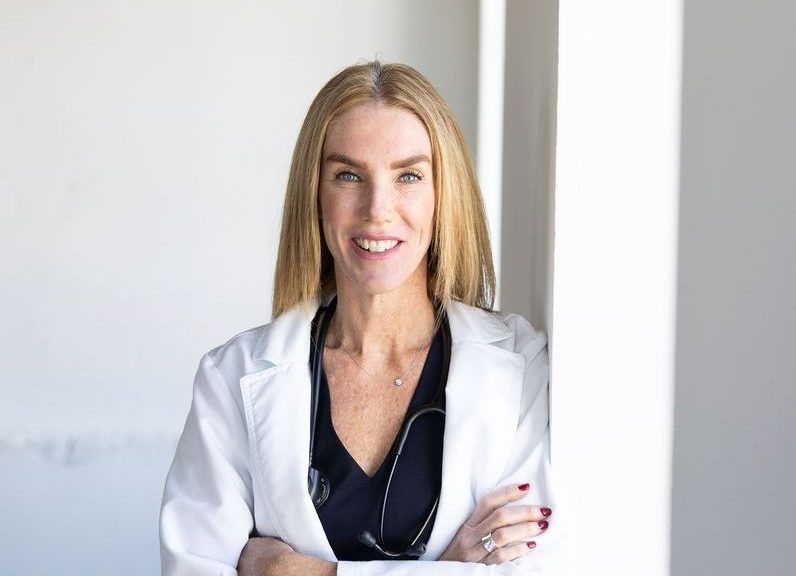 Bayshore has launched a new Nurse Practitioner (NP) Program in Ontario's Mississauga-Halton region. To introduce you to the program and explain what nurse practitioners do, we talked to program lead Vanessa Andrews about her work.
What is a nurse practitioner?
A nurse practitioner (NP) is a registered nurse (RN) who has additional graduate-level university education and expanded capabilities. Unlike RNs, NPs can do certain things that physicians do, such as diagnosing common illnesses and injuries, writing prescriptions, ordering diagnostic tests and making referrals to specialists. This allows Nurse Practitioners to help fill gaps in health care, in places or situations where a physician isn't necessarily needed or readily available. You can learn more about NPs from the Nurse Practitioners' Association of Ontario.
Can you tell us about Bayshore's Nurse Practitioner Program?
Canada's population is aging and creating an age-friendly system that accommodates the unique needs of seniors enhancing the care they receive is Bayshore's priority.  The Nurse Practitioner Program is therefore designed to improve health care access for individuals 65 years of age and older.  Visits from a Nurse Practitioner are offered either in the client's home or virtually bringing medical services to the senior assisting in the alleviation of challenges that can come with attending an appointment.
What services does the program offer?
The program offers access to acute episodic care with a focus on well-being, health promotion and disease prevention. The NPs diagnose and treat common illnesses and injuries in the comfort and safety of the client's home. The NPs can order and interpret necessary diagnostic tests such as X-rays and bloodwork; help clients manage chronic health conditions such as diabetes, high blood pressure or asthma; prescribe medication; offer health education and counselling; make referrals to specialists; and help clients navigate our complex health care system.
The program also includes services from other health care professionals including RNs, RPNs, and PSWs.
What health issues can a nurse practitioner treat?
Nurse Practitioners have the independent authority to provide comprehensive care beyond those available to Registered Practical Nurses or Registered Nurses. They can treat minor illnesses or injury and help patients manage any chronic disease state. For example, NPs can see clients with a cough, a fever, abdominal pain, constipation, skin concerns, and cognitive changes.
Why did you choose to become a nurse practitioner?​
I am passionate about nursing and the health care services we as a profession offer. Prior to becoming an NP, I worked as an RN in the emergency department, witnessing on a daily basis how desperately patients need timely access to care. That was a factor in my decision to extend my education and become an NP. The broadening of my RN scope of practice would allow me to deliver more autonomous care to patients in a variety of settings. Becoming an NP would allow me to bring together medical knowledge with the values and skills I held as an RN, enhancing the care I could offer to my patients.
What else would you like our readers to know?
Nurse practitioners are an untapped resource and improve access to care reducing the need for unnecessary emergency room visits. Our approach is person-centred care; it's not about us as the provider and how we define health. It's about combining what patients think they need with our knowledge and care expertise. Our approach is holistic with a goal of guiding you toward optimal wellness. We involve patients and their families in decisions about their health, and we're here to improve access to care, which reduces pressure on our health care system.
Bayshore's Nurse Practitioner Program is currently available in Mississauga-Halton (Halton Hills, Milton, Oakville, Northwest Mississauga, Southwest Mississauga, East Mississauga and South Etobicoke). For more information, please call 1-877-289-3997.
About Vanessa Andrews 
Vanessa holds a baccalaureate degree in Nursing from Ryerson University and Nurse Practitioner designation from Laurentian University.  She also withholds a subspecialty in primary health care and is emergency nurse certified, currently working towards certification in gerontology and community health.  Vanessa is passionate about improving the quality of senior community care and believes the Bayshore Nurse Practitioner Program is an important first step towards understanding and addressing the unique care needs of seniors.