Nurse Practitioner (NP) Program
Bayshore's Nurse Practitioner (NP) program is an innovative model for the delivery of comprehensive health care. The NP program is designed to improve access to care for you or your family member in the comfort and safety of your home. By scheduling an appointment with us, a Nurse Practitioner will visit your home to provide a clinical assessment of your medical concern(s) and then develop a personalized plan of care.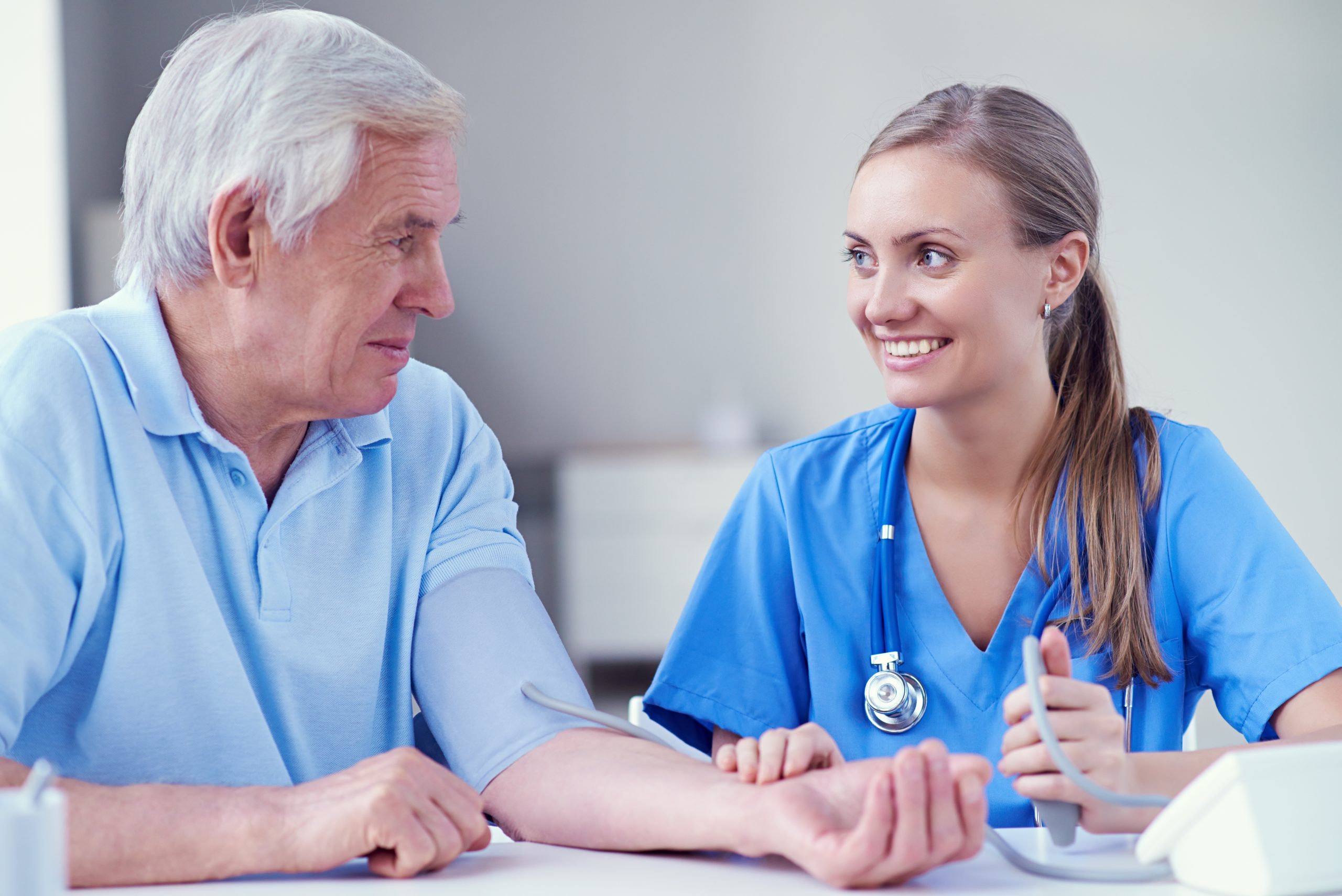 One of the unique aspects of the NP program is the delivery of medical care right in your home. With a focus on health promotion and disease prevention, the Bayshore NP program offers many medical services for which you might go to a walk-in clinic or urgent care facility.  Services include but are not necessarily limited to:
Diagnosis and treatment for common illnesses and injuries (for example: cough, sore throat or fall)
Ordering and interpreting diagnostic tests ( such as X-ray and/or blood work)
Support in managing a worsening chronic condition (such as arthritis, diabetes, and asthma)
Post-hospital discharge visit
Prescriptions for medications
Providing counselling and health education
Specialists and community referrals
Support in navigating through the health care system
In addition to nurse practitioners, our program offers other professional services and may include Registered Nurses, Registered Practical Nurses, Personal Support Workers, Social Workers, Pharmacists, Dieticians, Occupational Therapists, Physiotherapists or others. The design of each team is based on your individual care needs.
Currently available in Mississauga-Halton, the NP program assists clients in Halton Hills, Milton, Oakville, Northwest Mississauga, Southwest Mississauga, East Mississauga , Etobicoke, Toronto, and Hamilton area.
Read our Q&A with Vanessa Andrews, the leader of Bayshore's new Nurse Practitioner Program, about her work and how this program works.
'Nurse Practitioners (NPs) are licensed by jurisdictional nursing regulators. NPs are graduate prepared health providers who practice autonomously and independently. NPs provide direct care to patients to diagnose and manage disease/illness, prescribe medications, order/interpret laboratory/diagnostic tests, and initiate referrals to specialists. There are 6447 NPs in Canada.' (Nurse Practitioner Association of Canada, 2018)