Making New Summertime Memories with a Senior Parent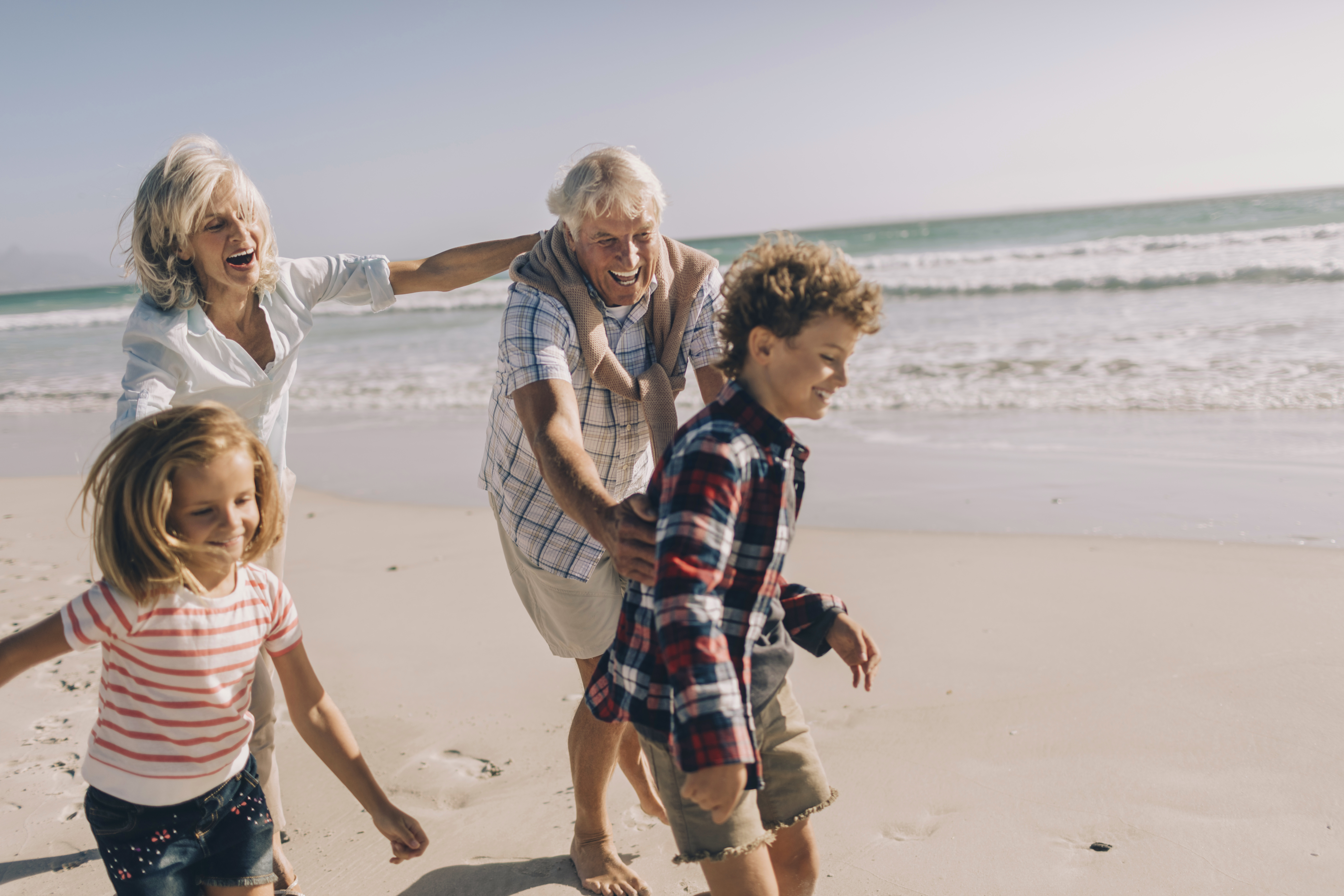 Summer holds treasured memories for many Canadian families, including fond remembrances of camping trips, cottage weekends, beach days and backyard barbecues. Young and old alike cherish the season's long, lazy days and familiar scents, sounds and flavours.
After we grow up and move out of our parents' homes, the summertime routines of childhood naturally take a backseat to other activities and obligations – including kids of our own. And once our parents reach their senior years, it can be more challenging for them to take part in summer events and festivities. Older adults may even feel isolated as the weather heats up and everyone else spends more time outdoors.
Don't let Mom or Dad miss out on the summertime fun. Here are a few ideas to help you include an aging parent in your seasonal plans and keep creating precious memories together.
Plan well in advance. Many older adults need extra time or help to get ready, leave the house and get to events. You could work with family members and friends to provide that support and help Mom or Dad participate without feeling flustered, rushed or stressed. And, wherever you go, remember to practice summer safety tips and take steps to prevent heat-related illnesses such as heat stroke.
Enjoy nature together. For an easy outing, take mom or dad to a park, beach or conservation area. If your parent uses a cane, walker or wheelchair, it's a good idea to check the area's accessibility before you go. Or, if Mom or Dad enjoys gardening, spend time planting in their backyard or yours.
Sample the season's bounty. Pick your own berries, peaches, tomatoes, corn and more at farms in your area. (View a cross-country calendar and farm directory.)
Explore cultural events. In many communities, summertime brings outdoor fairs and festivals, theatre performances in parks, and open-air concerts and other entertainment. Ask about seniors' discounts, as well as accessible seating and parking, if needed.
Get creative with planning. Whatever your family's summer plans are, think of ways to make them more senior-friendly. For example, if your kids love camping but your parents find it too challenging, look for a nearby inn or hotel where older folks can stay. Or if Mom or Dad needs more support to enable them to participate in a family activity, you could explore the possibility of personal care services, including companionship.
Enjoy a group getaway. Taking a trip allows families to experience new places and cultures, and it's a great way for grandparents and grandkids to spend time together. Cruises, resorts and tour companies cater to a wide range of age groups. Learn more about senior travel styles and how to plan a multi-generational trip.
Bring summertime to Mom. If your parent has difficulty getting around or lives in a long-term-care facility, you could do something simple like going for a short walk or sitting in a garden. For a delightful picnic, bring along sandwiches, iced tea, a barbecued lunch or Mom's favourite ice cream.
Revisit happy memories. It can be fun to dive into old photo albums together, and it's a good way to help seniors who have dementia to reminisce about the past. Look for snapshots and other memorabilia from those beloved cottage vacations and camping trips.
Bayshore Home Health offers a wide range of home care services to help Canadians live independently for as long as possible. Contact us at 1-877-289-3997 for details.