Our August Book and Podcast Picks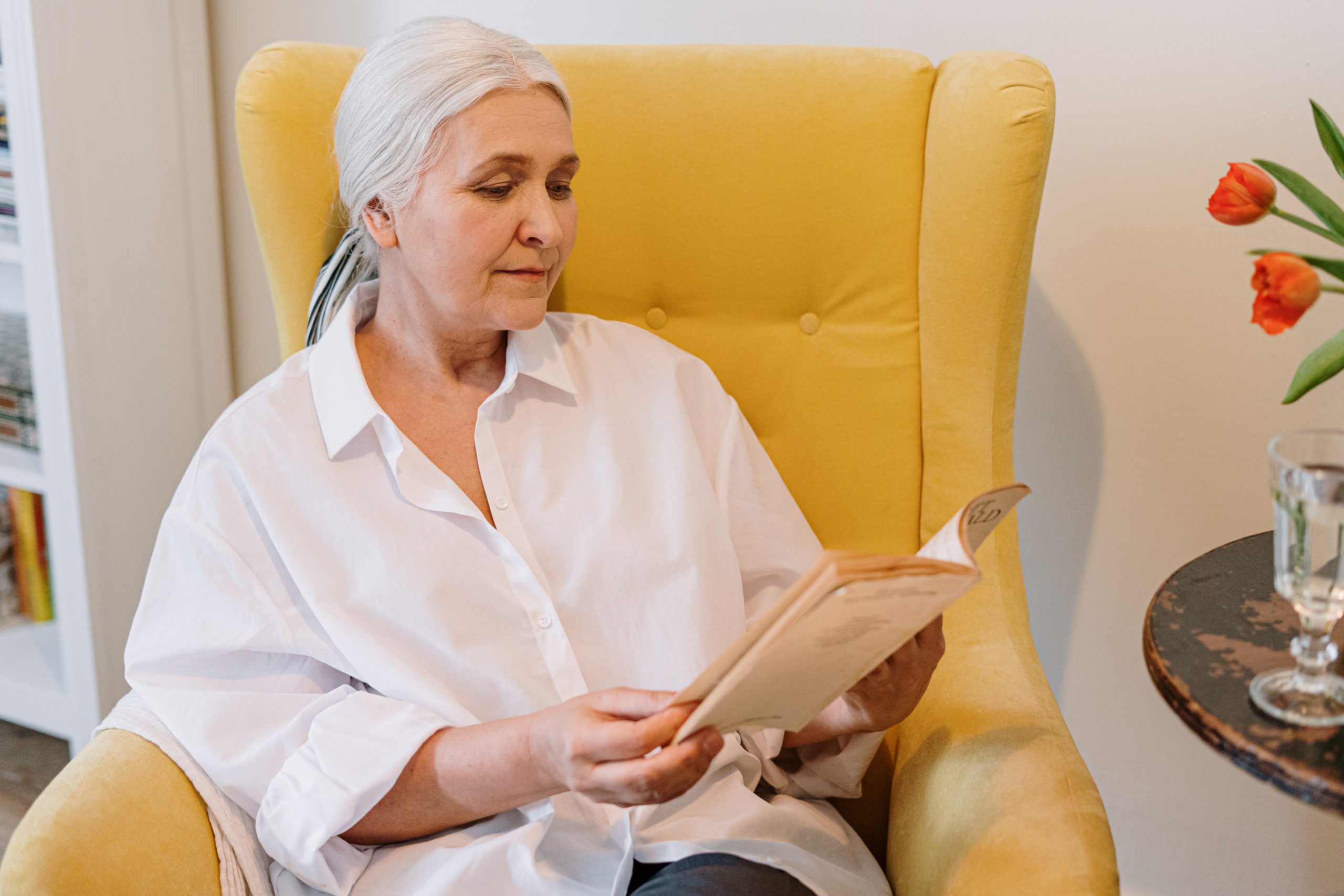 Many of us are spending more time at home these days, engaged in pursuits like reading, streaming videos, and listening to music or podcasts. If you're feeling more restless than relaxed, however, we suggest stimulating your mind. We've rounded up five books that will inspire, intrigue or entertain you, and five podcasts that will challenge you to think a little differently.
Books
The Answer Is …: Reflections on My Life
By Alex Trebek (Simon & Schuster, 2020)
Beloved Jeopardy! host Alex Trebek shares personal stories from his life and career, as well as his thoughts on education, parenthood, success, marriage, spirituality and more. Trebek, who has hosted the popular quiz show for 36 seasons, revealed last year that he had been diagnosed with advanced pancreatic cancer. He was inspired to write the book after receiving an outpouring of fan support.
How to Feed a Dictator: Saddam Hussein, Idi Amin, Enver Hoxha, Fidel Castro, and Pol Pot Through the Eyes of Their Cooks
By Witold Szablowski; translated by Antonia Lloyd-Jones (Penguin Publishing Group, 2020)
Award-winning Polish journalist Witold Szablowski takes on some of history's most ruthless dictators in a highly unusual way: through their diets. Szablowski tracked down their personal chefs across four continents to find out what these leaders ate – and what they were like when not in the public eye.
Along the Western Front
By Leah Hennel (Rocky Mountain Books, 2020)
Take a journey to Alberta with this beautiful photography collection, which explores contemporary cowboy culture and the modern ranching lifestyle. From rodeos and cattle drives to family life and landscapes, photojournalist Leah Hennel documents rural life with curiosity and a keen eye.
Night. Sleep. Death. The Stars.
By Joyce Carol Oates (HarperCollins, 2020)
In the latest novel from master storyteller Joyce Carol Oates, a powerful and wealthy man dies after an altercation with local police, and his widow and five adult children react in startling ways. Night. Sleep. Death. The Stars. is centred on a family tragedy, but it also explores timely topics including racism, class warfare, trauma and grief.
Rodham
By Curtis Sittenfeld (Random House Publishing Group, 2020)
This riveting novel imagines a parallel world in which Hillary Rodham declines to marry Bill Clinton. Rodham is a compelling blend of history and speculation that explores themes such as fate versus free will, sexism and loneliness as it ponders in vivid detail what could have been.
Podcasts
MaximumFun
You never know what topics you'll hear about on this popular weekly comedy chat, hosted by Graham Clark and Dave Shumka. A made-in-Canada, award-winning podcast with hilarious guests? Yes, please.
CBC Podcasts
The host of this engaging podcast is Dr. Brian Goldman, the expert behind White Coat, Black Art (recommended in our previous post about podcasts). In The Dose, he separates fact from fiction and presents health news in an understandable way. Recent episodes answer questions about COVID-19.
Gimlet
Hosted by Flora Litchman, Every Little Thing is a podcast about life's greatest curiosities, like the secrets of ants, who invented pants, why blue and pink are gendered, and why flamingos can drink boiling water.
NPR
Stay up to date on pop culture with this fun weekly podcast about the latest movies, TV series, music and books. Recent episodes have covered Beyoncé's Black is King, Netflix's Indian Matchmaking and Taylor Swift's Folklore.
Stephen J. Dubner, co-author of the wildly popular Freakonomics books, hosts this thought-provoking podcast, which explores "the hidden side of everything." You can expect timely topics, fascinating guests and surprising takes on familiar topics. New episodes available weekly.
Bayshore Home Health offers a wide range of home care services, including companionship. Many of our clients enjoy having their caregivers read to them. Contact us at 1-877-289-3997 for details.