Client Stories and Testimonials
We're dedicated to enhancing the quality of life, dignity and independence of all our clients. Read through our stories and testimonials to see how we have gone above and beyond to deliver a positive experience to the lives of our clients and caregivers.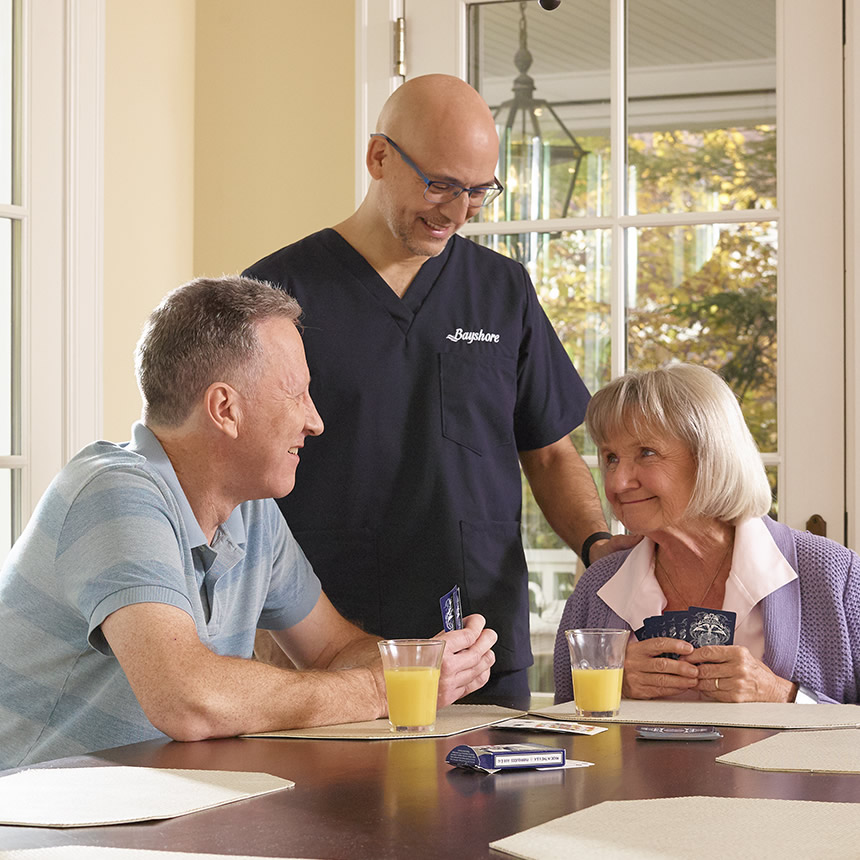 The Physiotherapist who saved my life
Mark I., a Physiotherapist with Bayshore Therapy & Rehab, has been working with my wife Carole, to support her after her hip replacement and to help her manage her Stage 4 pancreatic cancer.
When Mark first visited Carole, he and I had the opportunity to meet and started talking about a Spitfire hockey player who had died quite young from a heart attack. I happened to be the NHL scout who had worked with the team who had drafted that young player before he died. We discussed hockey and heart attacks that day.
At Mark's next visit, I mentioned I was having some stomach cramps and went into the bathroom. After the earlier discussions Mark and I had, and as I learned later, after an article Mark had recently read about heart attacks masking as stomach issues, he became quite concerned.
Mark started knocking on the bathroom door asking me if I was OK. I replied that I wasn't feeling well but would be fine. I guess Mark felt he needed to check on me and he announced he was coming in.
Although I protested, Mark insisted and came in. He quickly saw that I was clammy and sweaty and clearly in distress. He took my pulse, which turned out to be very low, and recognized that I was in A. Fib. He told me he was calling an ambulance as it appeared I may be having a heart attack.
Mark stayed with both Carole and I until the ambulance arrived and I was then rushed to hospital.
Mark called Bayshore right after this happened to let them know what was going on. Turns out Mark was on his way to pick up his family and head to the airport to start their vacation. The visit to Carole was his last appointment before his scheduled vacation – he wanted to be sure Carole's care was going OK before he left.
Mark asked the Bayshore office to call Carole's Care Coordinator (CC) at the Local Health Integrated Network (LHIN) to let them know what was happening. He knew I was Carole's primary caregiver, and he wanted to be sure that the CC could assist in making sure Carole was well cared for in the event I had to stay in the hospital.
I can't thank Mark enough for the wonderful care he provided. I was in fact having a heart attack that day, and that Mark literally saved my life. My physician told me that if Mark had not intervened, "I would likely have died right there on the toilet".
I'm also so grateful that Mark asked Bayshore to report what had happened to the CC. The LHIN was able to act quickly to ensure that Carole was taken care of while I was in hospital.
I am so grateful that due to Mark's intervention, I am still alive and will be able to be there to continue to take care of Carole. Bayshore is very lucky to have Mark as a Physiotherapist.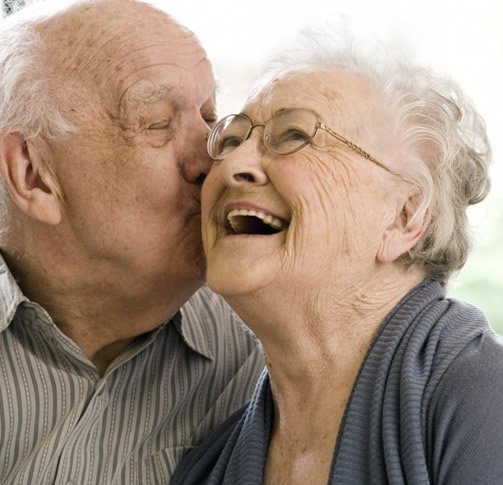 It is hard to imagine that it's been almost 5 months since Mom and Dad were able to re-establish their independence!
It is hard to imagine that it's been almost 5 months since Mom and Dad were able to re-establish their independence! Believe me, there are many days when I revisit how fortunate I was to have you on the other end of my emails! And while the expense was unsustainable for them in the long run, you and your staff helped to get us us out of a very precarious situation.
I am happy to report, Mom is in great shape! She still has the very occasional fall but her consulting physician attributes that more to her dementia difficulties than any chronic problem. (i.e., she can 'forget' she is standing.) And the good news is that she is strong enough now to even get herself up!!! But the great news is that she is not only physically stronger now, her dementia has lessened a significant amount because she is no longer on a lot of 'hurtful' drugs. We recently celebrated the holidays together and it was a wonderful time. Mom and dad were both really excited and enjoyed the celebrations for well over 5 hours – even with 2 little guys running around! Thank you for all that you do!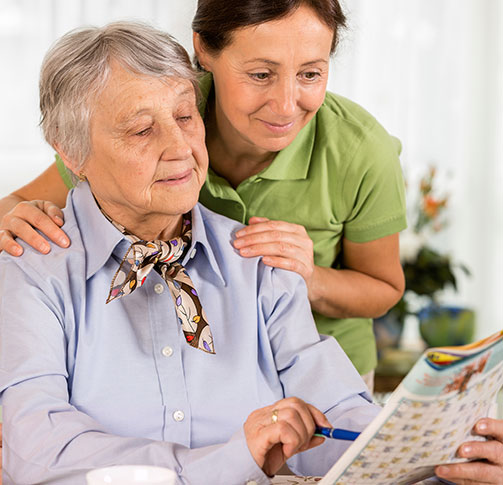 Bayshore has helped us to keep Mum safe.
Bayshore helped my brother and I to develop a support team for my Mum who has vascular dementia and wants to stay in her own home.  Her level of anxiety and aggression rose dramatically when we started to talk about moving her to another environment.  We wanted Mum to be happy and safe where she wanted to live the rest of her life – at home.  So Bayshore included us in the selection of our PSWs who work with Mum to keep her engaged in daily activities, keep her independent and safe at home.  They are our support system.  Without them, Mum wouldn't have lived as long as she has, nor would have been as happy as she is being at home.  They have dramatically reduced the level of stress that my brother and I had to deal with before, and we now know that she is being cared for in the way that she wants. Now we don't have to worry. It has been Bayshore who has supported us through the process of establishing a plan and helped us set priorities as a family.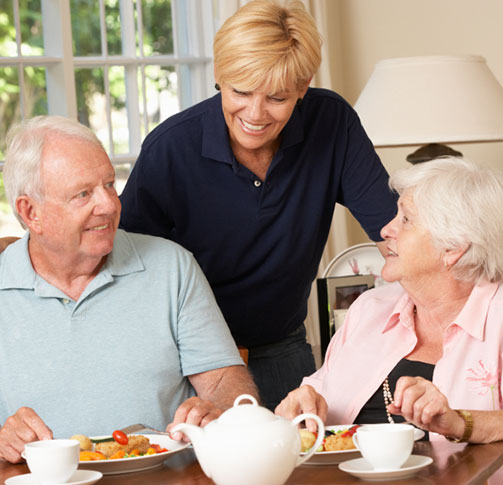 I called Bayshore for assistance after my fall last year.
I called Bayshore for assistance after my fall last year. I fell on black ice and broke three ribs! After they sent my caregiver Giselle, we knew we didn't need to look any further – she cleans my whole house expertly. If I was asked to recommend Bayshore, I'd do so without a doubt.
He deserved to be at home and comfortable.
My father wanted to remain in his home but was unable to safely care for himself. The Personal Support Workers from Bayshore helped him with showering and getting dressed while also assisting with meal preparation and laundry. They were his companions – he would have been alone otherwise and unable to socialize with others. I work which makes it difficult to always be there for him, and he deserved to be at home where he's most comfortable. I'd recommend Bayshore services to others like me, especially those who are trying to help their parent remain in their own home.