Bayshore Home Care Solutions – Alliston, ON
Services are available 24 hours a day, 7 days a week, through government funded programs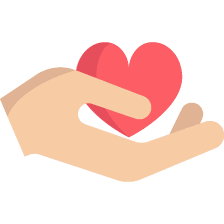 Not sure?
Let us help
Our services include:
Personal Care Services
Medical Services
Dementia Care Services
Meet our team
Anne Hardy, Area Director, is an integral part of the Bayshore care team who will assess your needs, provide personalized care plans and offer support in navigating the healthcare system.
Giving Back
Our Local Charity Partner:
Eden Food for Change
In response to COVID-19 relief – support for seniors
Eden Food for Change is committed to increasing access to good food in a dignified manner, developing food skills to encourage healthy eating and empowering the community through education, outreach and advocacy.
Each Bayshore branch gives back to the local community by supporting a local charity partner through the Bayshore Foundation for Empowered Living. The Bayshore Foundation helps Canadians who are experiencing aging, illness or injury to take control of their independence. Every dollar raised in a community stays in that community. All donations from individual donors will be match 50% by the Bayshore Foundation.