Bayshore Home Care Solutions – Sarnia, ON
Services are available 24 hours a day, 7 days a week, through government funded programs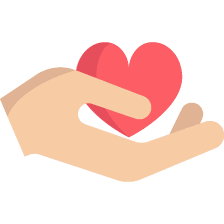 Not sure?
Let us help
Our services include:
Personal Care Services
Medical Services
Dementia Care Services
Meet our team
Heather Esbjerg- Rezaian, Area Director, is an integral part of the Bayshore care team who will assess your needs, provide personalized care plans and offer support in navigating the healthcare system.
Job Postings
Forward resumes to: sarnia@bayshore.ca
For information about the Lambton College Passport to Placement program, email lambtoncollegepassport@bayshore.ca
Giving Back
Our Local Charity Partner:
St. Joseph's Hospice
The St. Joseph's Hospice of Sarnia-Lambton provides compassionate, expert, holistic care to enhance quality and dignity of life for individuals living with and dying from a terminal illness.
Each Bayshore branch gives back to the local community by supporting a local charity partner through the Bayshore Foundation for Empowered Living . The Bayshore Foundation helps Canadians who are experiencing aging, illness or injury to take control of their independence. Every dollar raised in a community stays in that community. All donations from individual donors will be match 50% by the Bayshore Foundation.

St. Joseph's Hospice Caring Hearts Children's Program
Navigating grief when a significant person is dying or has died can be a difficult task for families. Grief is a natural reaction to loss, but children and youth often experience it differently than the adults in their lives. The Caring Hearts Children's Program provides family-centered support by addressing the unique needs of children, youth, and families anticipating a death and grieving after a loss.