Bayshore Home Care Solutions – Windsor, ON
Services are available 24 hours a day, 7 days a week, through government funded programs
Our services include:
Personal Care Services
Medical Services
Dementia Care Services
Meet our team
Elizabeth Thain, Area Director, is an integral part of the Bayshore care team who will assess your needs, provide personalized care plans and offer support in navigating the healthcare system.
Job Postings
Bayshore is looking for passionate and caring Registered Nurses to join our team. We are looking for people who go above and beyond to deliver a positive experience to the lives of individuals in our community. You will be creating special moments for our clients each and every day.
We offer competitive wages and benefits, compensated travel between clients, flexible work schedule, health insurance, internal rewards and recognition. Visit bayshorca/careers to apply.
For information about the University of Windsor Clearance Program, email uwindsorclearance@bayshore.ca
Giving Back
Each Bayshore branch gives back to the local community by supporting a local charity partner through the Bayshore Foundation for Empowered Living. The Bayshore Foundation helps Canadians who are experiencing aging, illness or injury to take control of their independence. Every dollar raised in a community stays in that community. All donations from individual donors will be matched 50% by the Bayshore Foundation.
Our Local Charity Partner: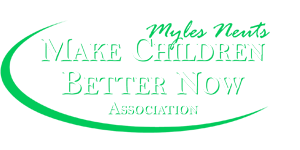 Make Children Better Now (MCBN Children's Association)
M.C.B.N. Children's Association is an organization dedicated to the lives of children.
Their goal is to provide education, support, and structure to the young people in society.
They seek to teach children empathy, care, love, dignity and respect, peace, structure, life, trust, hope, and failure.