Benefits of Home Care
Aging at home, or "aging in place" as it is becoming commonly called, is a preferable option for many seniors.
In your home, you go about your day in familiar surroundings, surrounded by things you own and interacting with people you love. Reaching out for help, either for yourself or a loved one, means technically inviting a stranger in to your home. Our caregivers have received healthcare training and licensing and are bonded, insured and supported by a nurse.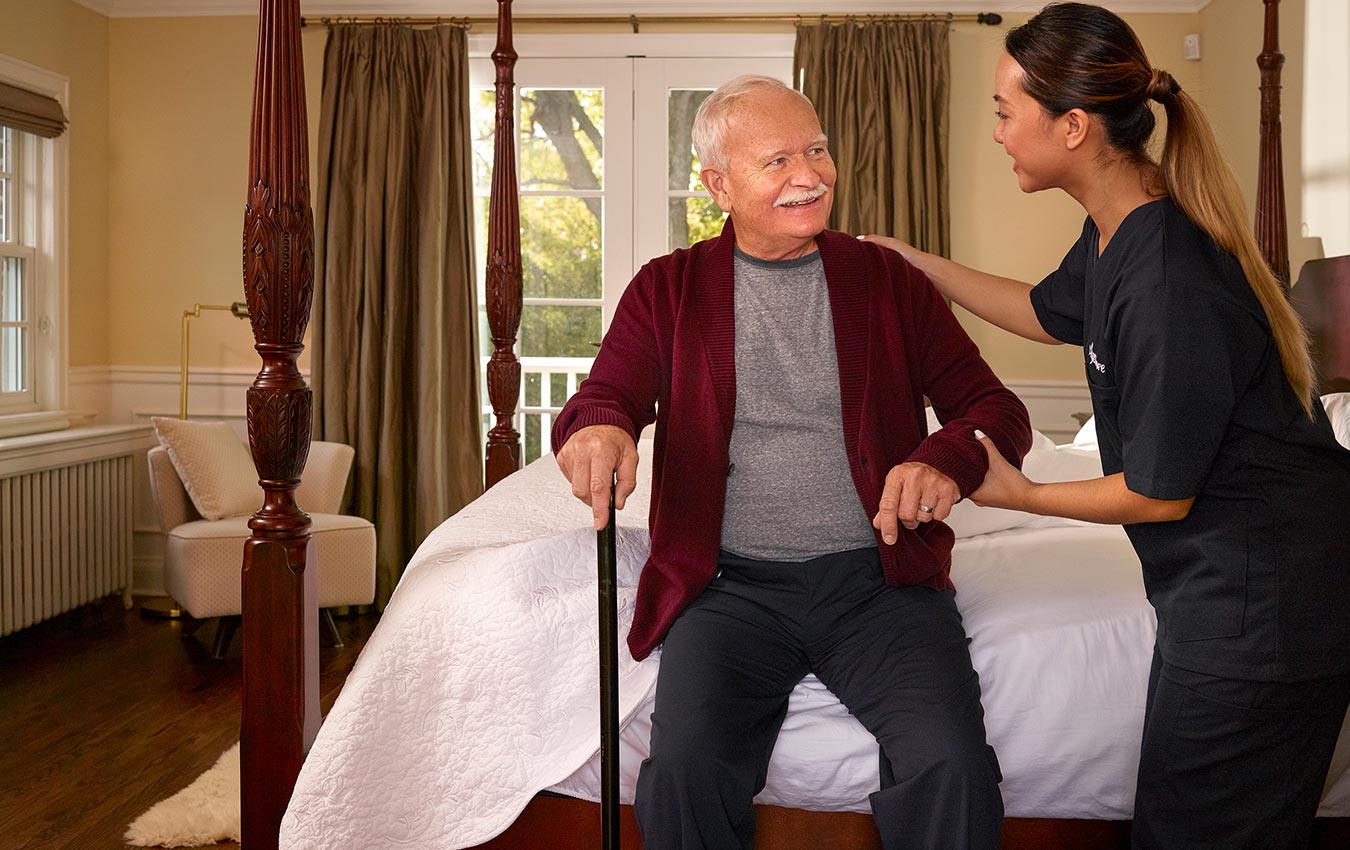 Home care services are extensive and varied, depending on the need. Services can include meal preparation, medication reminders, companionship or assisting with errands. Home care services can also include respite care, wound care, serious injury care, or palliative care. Home care is about meeting the most basic, but essential, needs such as a friendly face dropping by for a chat or something as intimate and poignant as end-of-life care.
Being able to stay at home and maintain independence to the extent possible is important for most seniors. According to a 2013 Royal Bank of Canada survey, nearly 90% of seniors want to age-in-place. Living at home allows them freedom to maintain their independence longer and not have to follow a mealtime or activity schedule. The home setting is the "least restrictive environment", allowing older adults to stay engaged with their normal daily activities, including regular interaction and companionship with family and community. It allows for more choices and encourages active participation in their own lives.
Improves Quality of Life
Aging at home extends and improves overall quality of life by postponing institutionalization and preventing premature decline. By encouraging independence and self-care, aging parents stay in charge of their own lives for as long as possible. They report high rates of personal satisfaction and unlike other forms of health care, in-home care helps extend life by eliminating stressors associated with aging in a senior care facility. Choosing in-home aging can enrich the quality of our loved one's later years.
Careplan designed by you: Utilizing home care assistance provides peace of mind that your loved one has the essential care they need based on their unique needs. Personalized home care assists in maintaining health and offering individualized services based on preferences and individual needs. By definition, home care assistance is one-on-one. Sharing the caregiving responsibility is integral in preventing caregiver fatigue while also offering your loved one companionship when you aren't able to be there.
Home care assistance is generally provided by home health aides, licensed caregivers, nurses, social workers, therapists, friends, family, and neighbors. Knowing your loved one is in the safe, therapeutic environment of their own home helps reduce feelings of guilt associated with caregiver burden.