Alzheimer's, Caregiving and COVID-19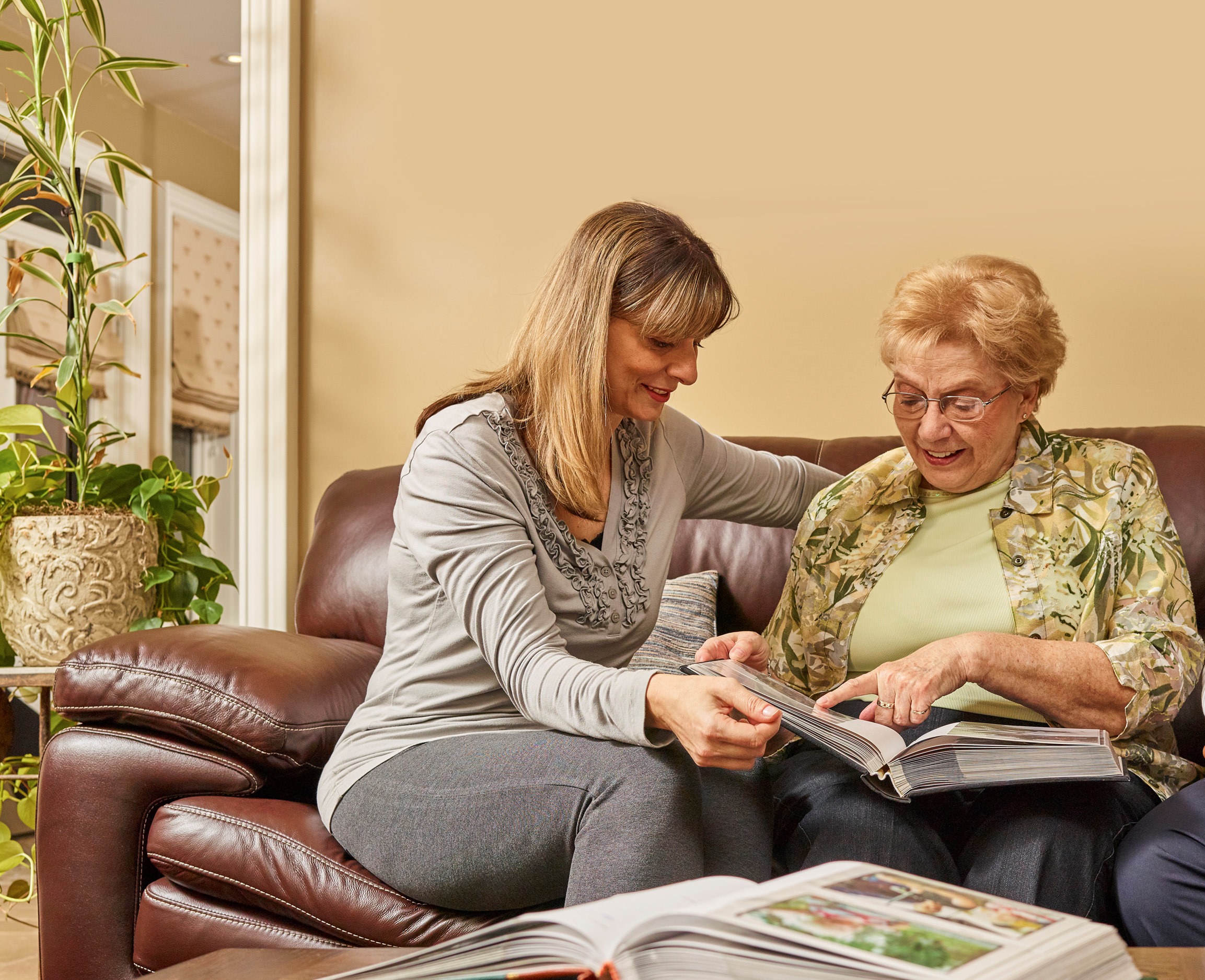 September is World Alzheimer's Month, an international campaign to raise dementia awareness and challenge stigma. This year's theme is "Let's talk about dementia." World Alzheimer's Day is September 21.
"Dementia is now widely recognized as one of the most significant health crises of the 21st century," says Alzheimer's Disease International, which coordinates the campaign. Around the world, 50 million people live with dementia; that number is expected to triple by 2050. In Canada, more than half a million people live with dementia; by 2031, it will be 1.4 million, says the Alzheimer Society of Canada.
About 61% of Canadians who have dementia live at home. Most have a caregiver, usually an adult child or spouse, sometimes a friend or neighbour. The role of caregiver can be rewarding but also highly demanding, both physically and emotionally – and the COVID-19 pandemic has made caregiving more stressful and complicated.
COVID-19 and caregiving
Dementia is a group of signs and symptoms associated with disorders that affect the brain, including Alzheimer's disease. People with dementia may have trouble with thinking, memory, problem solving, language and movement. Dementia is progressive, and there is no cure.
As the pandemic stretches past its six-month mark, people with dementia and their caregivers continue to face several challenges, including:
Physical distancing: Most people living with dementia are seniors, who are at higher risk of severe illness from COVID-19. Seniors who have dementia or other health conditions are especially vulnerable. Physical distancing reduces the risk of infection but also limits the social contact and supports that seniors and their caregivers rely on. For example, other family caregivers may not be able to visit, and dementia day programs have been suspended. Finding ways to help people with dementia and caregivers stay connected to others can help reduce isolation and loneliness.
Safety precautions: People with dementia may have difficulty understanding, remembering and following COVID-19 precautions such as handwashing, mask wearing, physical distancing and not touching their face. Read tips on explaining COVID-19 to people who have dementia.
Behavioural and emotional changes: People with dementia may experience difficult feelings – such as stress, fear, sadness, confusion, frustration, agitation, anxiety or paranoia – as a result of the disruptions and challenges caused by COVID-19. Following a regular routine (as much as you can, while maintaining safety), doing enjoyable activities at home, and practising calming techniques may help. See suggestions from the Alzheimer Society of Canada.
Caregiver support during the pandemic
If you are struggling, it's important to seek support. Caregiver stress and burnout were common even before the pandemic struck, and practising self-care is often challenging when looking after a loved one.
Talk to family members and friends to see if they can pitch in – for example, by preparing meals, picking up groceries or medications, or socializing with your loved one by phone or video call.
The Alzheimer Society of Canada is offering virtual services, answering questions by email and telephone and providing programs online. It has also developed helpful COVID-19 resources, including information about what to do if you or your loved one is infected by the coronavirus. To learn more, contact your local Alzheimer Society.
Home health care also helps to ease the strain on family caregivers. Bayshore HealthCare provides quality home care services to individuals living with dementia. Our caregivers are trained and certified to provide dementia and Alzheimer's care at home, and they understand the complexities and techniques required for day-to-day support.
Bayshore also provides personal care, companionship, respite care, meal preparation, light housekeeping and other services that help lighten the load for family caregivers. All services are provided with COVID-19 safety protocols in place.
Additional resources
Articles about dementia (Bayshore HealthCare)
Dementia and Alzheimer's Care at Home (video) (Bayshore HealthCare)
COVID-19 and dementia (Alzheimer Society of British Columbia)
COVID-19 & Dementia (video series) (Alzheimer Society of Calgary)
Social Distancing YES, Social Isolation NO: Caring for Those Living with Dementia, Stroke and Neurodegenerative Diseases (Ontario Neurogenerative Disease Research Initiative)
Going to the Hospital: Tips for Dementia Caregivers (National Institute on Aging)