Digital health for seniors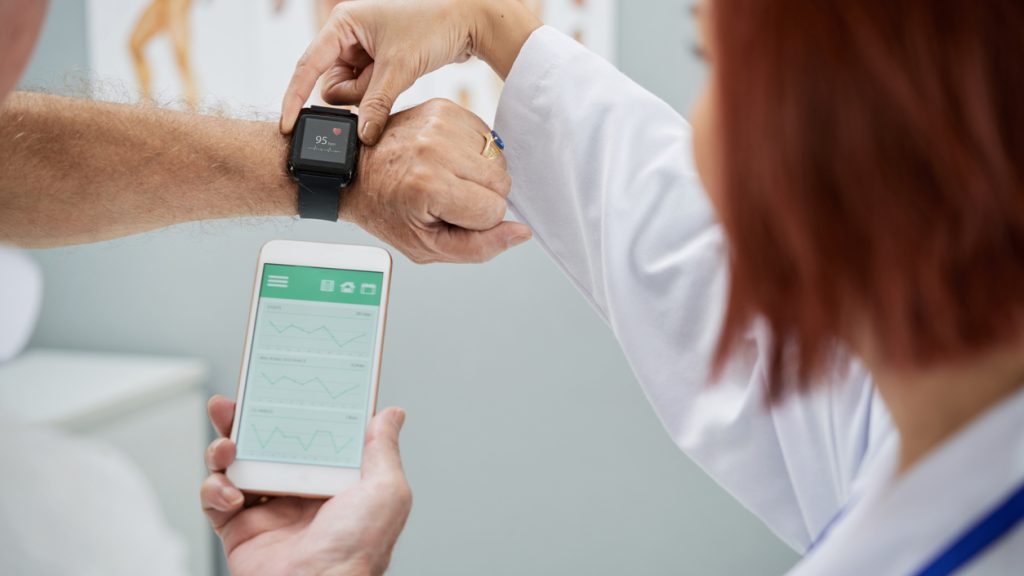 Did you know that digital technology can help you take care of your loved ones and help them age in place longer?
According to a survey by CARP, formerly the Canadian Association of Retired Persons, 85-95% of older Canadians prefer to stay in their own homes and communities as they age, rather than move into assisted living or long-term institutional care facilities.1
Integrating technology into the lives of seniors as part of their home health care can help them stay active and stay safe at home. Here are some digital health tools that can help your loved ones enjoy good physical and mental health while aging in place.
Wearable tech to track blood pressure and heart status. Smartwatches and fitness trackers can help older adults manage their chronic health conditions by monitoring blood pressure and heart rate. Some can even run an EKG.
Voice-assisted tech to help with memory. Alexa and Google could be very helpful for the seniors in your life, especially if they are experiencing memory loss. Seniors with dementia repeat questions, need constant entertainment or get anxious when family members are not around. Alexa can always answer questions, talk about news or play music. And because Alexa and Google are activated by voice rather than touch, they are easier to use for older adults who have vision and mobility issues.
Text messages to help manage medications. Do your family members have trouble keeping track of their medications? As many as 50% of those with serious chronic conditions don't take their medications as prescribed, which can cause serious health complications. Studies have shown that text reminders can help adults take their medications on time and as directed.2
If your loved ones are living with chronic health conditions or just need support to manage their activities of daily living, digital technology can help.
Technology can improve quality of life
Did you know that recent Canadian studies suggest that 11 to 22% of older adults who had recently transitioned into nursing home care could have stayed in home or community‑based care if they had the right home health care support in place?3
That's where digital technology comes in. Digital health tools can help support:
Physical health
Mental health
Emotional well-being
Prevention and management of chronic conditions.
It's easy to see how technology can improve the quality of life for you and your loved ones by supporting safe and healthy aging in place.
Bayshore Home Health offers a wide range of home care services to help Canadians live independently for as long as possible. Contact us at 1-877-289-3997 for details.
Learn about how Bayshore's digital innovations, products, and services can help your loved one stay home and receive virtual health care.
Sources
https://www.mcmasteroptimalaging.org/blog/detail/hitting-the-headlines/2021/03/08/how-technology-can-help-with-your-health-goals