How COVID-19 Has Changed Everyday Life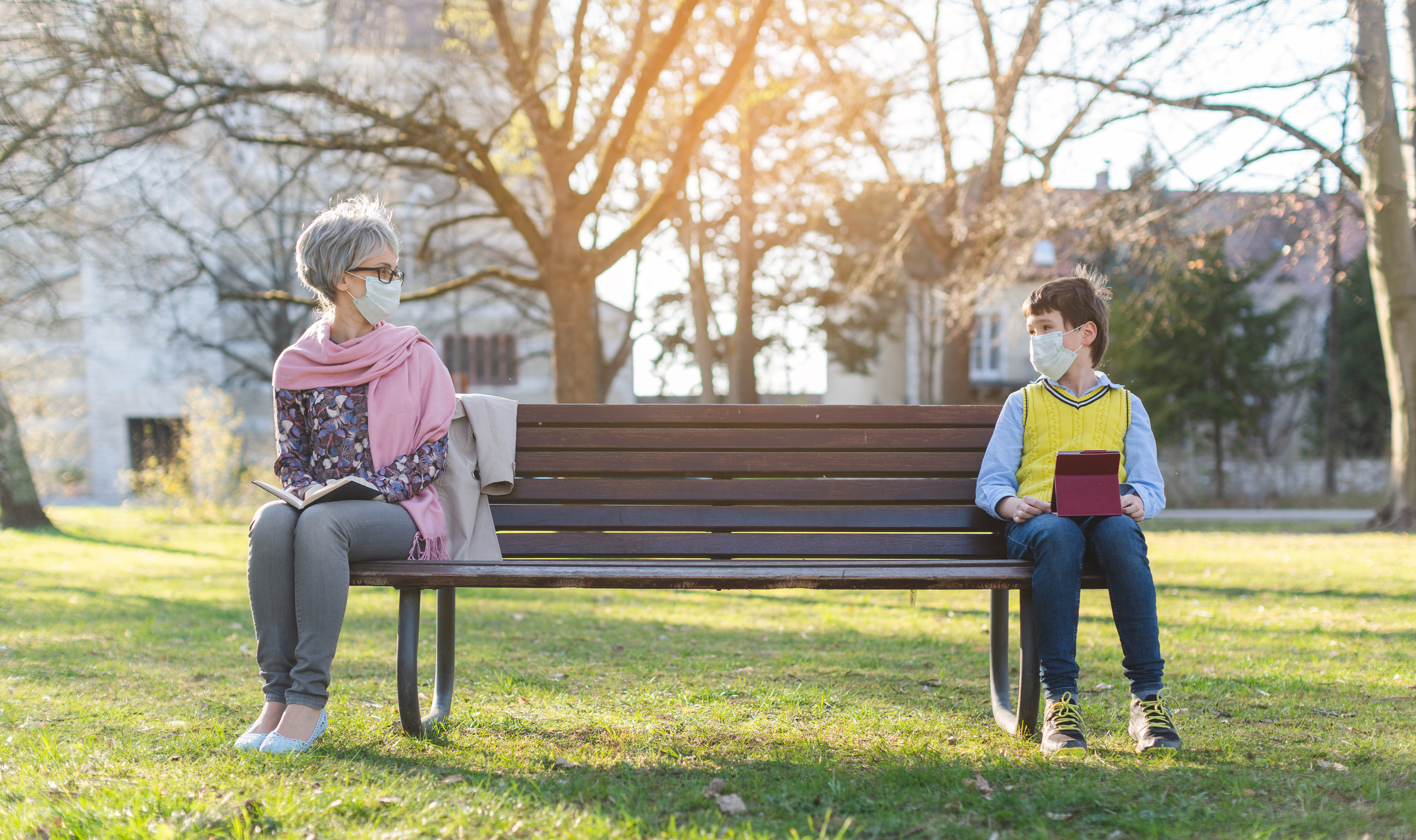 Over the past sixth months, the global pandemic has disrupted daily life in ways almost too numerous to count. Physical distancing guidelines have changed how we do many activities, including how we work, shop, socialize, learn, travel, exercise, volunteer… the list goes on.
New cases of COVID-19 have declined significantly over the past few months, but safety precautions remain essential, especially for those at highest risk of severe illness from the coronavirus: older adults, people with underlying medical conditions, and people who have a compromised immune system. Many health experts anticipate a second wave of infections this fall, so it's important to keep taking preventive measures to protect yourself and your loved ones.
Staying connected
The pandemic has caused the cancellation of countless in-person events and gatherings, but many Canadians have found safe ways to communicate, celebrate and congregate. Human connection is vital for our physical and mental well-being, while loneliness and isolation can be harmful to our health.
Loneliness among older adults was a major health issue in Canada even before the pandemic struck. To stay in touch with family and friends while also reducing their risk of COVID-19 infection, many seniors are learning to use tech tools and online services.
People are getting together – and even celebrating occasions such as birthdays and weddings – via video-conferencing services such as Zoom, Google Meet and Facebook Messenger Rooms. These are free to use and fairly easy to learn. If you're new to video-conferencing, ask a friend or family member to guide you through the steps. And, of course, there's always the telephone! (Find more ideas to safely stay in touch.)
Going digital
Many other daily activities have shifted to the Internet, including:
Shopping and banking: To reduce their risk of COVID-19 infection, seniors are adopting new habits, such as ordering groceries online instead of going to the supermarket. Some are even trying online banking for the first time. Banks are helping seniors make the transition with phone support and online videos.
Recreation and education: Many recreational and educational activities are now being offered virtually, including fitness classes, seminars, meditation sessions, arts events, choir practices, music lessons, fundraisers and more. Popular platforms for these events including the video-chat apps mentioned above, as well as Instagram Live, Facebook Live and other streaming services.
Health care: Spurred by the pandemic, the adoption of virtual health care has grown by leaps and bounds. Many health-care professionals are offering to meet with patients by phone or video-chat. You can also access a wide range of mental health tools and services online, many of them free of charge.
Of course, virtual activities require you to use a computer, tablet or smartphone. If you need help with learning to use digital gadgets, ask a friend or check out TechServe, a volunteer organization that helps older adults learn to use technology, free of charge.
Virtual volunteering
Seniors are among Canada's most dedicated volunteers, contributing more hours per person, on average, than any other age group. Due to the pandemic, many seniors have had to stop volunteering in person. If you're still keen to help out, consider doing so from a distance.
Virtual volunteering is the term for any volunteer work done remotely. You needn't be tech-savvy to take part, and it's good for your well-being. Activities such as making masks, knitting mittens, writing letters or providing a friendly ear are examples of helpful tasks you can do at home. Find ideas and opportunities on the Volunteer Canada website.
Even though the pandemic is keeping people apart physically, there are ways to stay connected, participate in activities and nurture your mental health, if you're willing to learn. Don't underestimate your ability to adapt!
Bayshore Home Health offers a wide range of home care services, including companionship, to help Canadians live independently for as long as possible. Contact us at 1-877-289-3997 for details.