Tips to Improve Your Health Literacy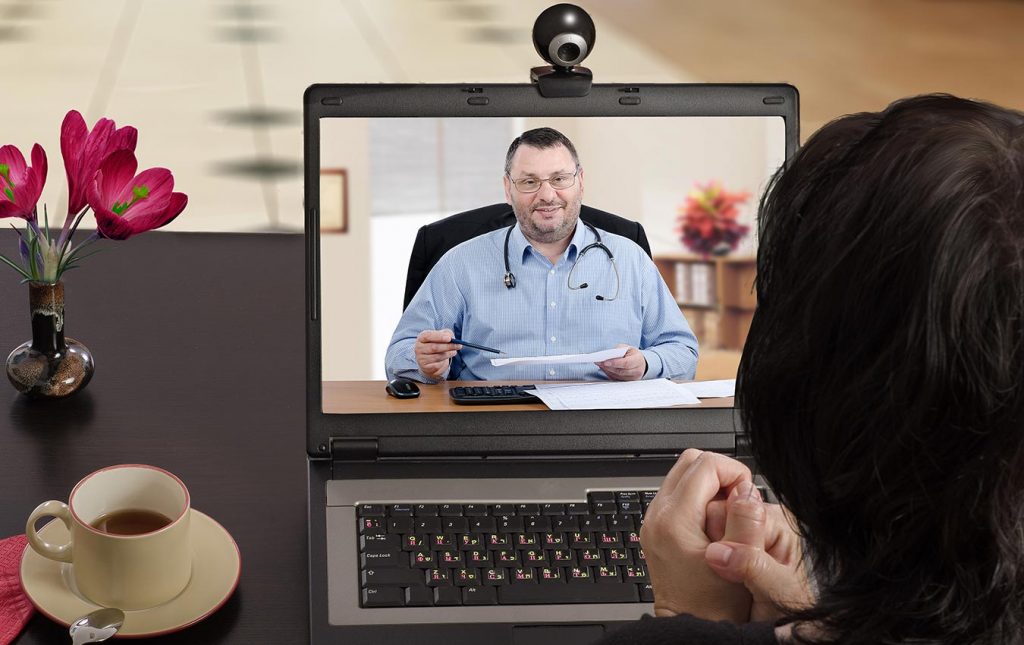 Have you heard the term "health literacy"? This concept has been getting a lot of attention in recent years. You'll find a number of definitions online, including this one from the Canadian Public Health Association (CPHA): "the ability to access, understand and act on information for health." We also appreciate this explanation from the World Health Organization (WHO): "Health Literacy means more than being able to read pamphlets and successfully make appointments. By improving people's access to health information and their capacity to use it effectively, health literacy is critical to empowerment."
Why is health literacy important?
Research has linked low levels of health literacy to poorer health outcomes. Unfortunately, health literacy is a major issue in Canada: 60% of adults and 88% of seniors are not health literate, according to the Public Health Agency of Canada. People who are immigrants or unemployed also have, on average, lower health literacy. In addition, nearly half of Canadian adults have low literacy skills. "The combination of low literacy and a lack of health literacy can be dangerous – and even deadly," says the CPHA.
Around the world, governments and health organizations are recognizing the need for stronger health literacy. In a report published in 2013, the WHO stated that limited health literacy is associated with riskier health choices, lower participation in health-promoting and disease-detection activities, diminished management of chronic diseases, and poor adherence to medication. It is also linked to increased hospitalization, more work-related accidents, increased morbidity and premature death. Meanwhile, improving health literacy has a positive effect, building resilience among individuals and communities and empowering people to better self-manage and make health decisions.
Some governments and organizations are taking action by promoting clearer communication and plainer language. Common recommendations include using clear, simple language; avoiding medical jargon; defining medical and scientific terms; and organizing information so that it's easy to follow.
What you can do
Improving your own health literacy is a key part of self-care. Here are a few things you can do to get more from your medical appointments and come away feeling more confident:
Prepare for appointments. Before you visit your doctor, write down topics you want to discuss. Also write a list of medications you're taking and their dosages, including over-the-counter medications and supplements. (You can also bring all of your medications with you, so that you and your doctor can review them together.) If you're seeing a new doctor for the first time, write down your medical history, including past and current health conditions, surgeries, family medical history, etc.
Check that test results have arrived. If your doctor asked you to get bloodwork or other tests done at a clinic or lab, call ahead to confirm that they have received the results.
Ask more questions. At your appointment, ask the questions on your list. If you don't understand the answers, ask your doctor to clarify. Take notes. You may also want to bring a family member or friend along for support or to help with note-taking.
Be honest with your doctor. They can't help you if they don't have the full picture. For example, if you don't take your medication as prescribed, tell them why. If you're taking herbal supplements that a friend recommended, mention it. If you have a symptom that you're embarrassed about, bring it up. If you smoke, don't hide it.
Ask about tests and vaccinations. Did you know that anyone over 40 should be screened for diabetes every three years? Or that vaccination against shingles is recommended for people over 50? Ask what tests and vaccines are right for you.
Ask about take-home materials. Your doctor may have helpful brochures or factsheets, and recommendations for credible websites.
Seek advice from your pharmacist. Pharmacists are often more accessible than doctors. Don't hesitate to ask them about medications or side effects.
Tips for online research
If you research health topics online, be careful about whom you trust. There is a lot of misinformation out there. Anyone can post content on a website or social media, whether or not they're qualified health experts. Keep these tips in mind:
Who created and reviewed the information? Look for websites from government agencies, university medical schools, and reputable health and non-profit organizations (ask your doctor or a librarian for recommendations based on your needs). Health information should be based on scientific research, not personal stories or opinions. Be very wary of websites or blog posts that promote or sell health products, remedies or cures. (For more tips, read our posts about fake news and scams and fraud.)
How old is the information? Health information changes as we learn new things through scientific research. Check the publication dates of online articles, and see if older posts have been updated.
What is the website's privacy policy? Many websites use "cookies," which are small files that monitor and remember information about you, such as your login information. Cookies can be helpful, but they also compromise your privacy. Check the website's privacy policy to understand how it will use your information. Can't find a privacy policy? Navigate elsewhere! You can also turn off cookies in your browser settings, but this may prevent you from using certain websites. (For more tips, read our post aboutprotecting yourself and your digital devices from cyber-threats.)
Remember, you should only make health decisions after consulting your doctor, not because you read something on a website or in a Facebook group, or because a well-meaning friend gave you advice.
Additional resources
ABC Health Matters
This free program from ABC Life Literacy empowers Canadians to better manage their health and feel more confident about making health-related decisions. Learn about your rights as a patient, get tips for talking to doctors, make your own medical history card and boost your health vocabulary.
Health Canada
Health information from the federal government, including content about immunizations, diseases, Canada's food guide, product recalls and health risks while travelling.
Centre for Addiction and Mental Health (CAMH)
Read credible information from Canada's largest mental health teaching hospital.
CANImmunize
This free app for iOS and Android devices makes it easier to track your family's vaccinations.
Bayshore Home Health offers a wide range of home care services to help Canadians live independently for as long as possible. Contact us at 1-877-289-3997 for details.