Year of the Nurse: The Life of Florence Nightingale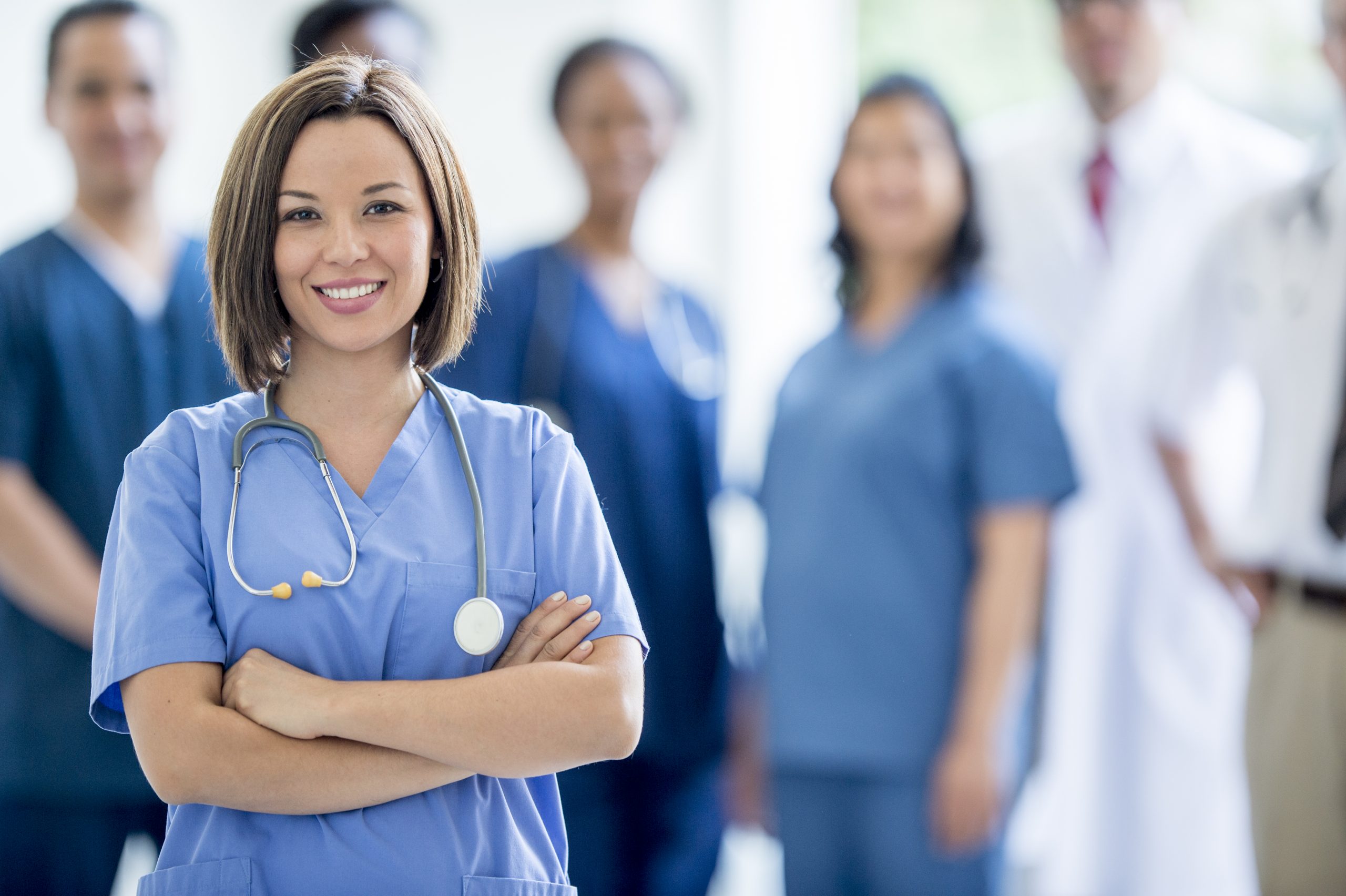 We're five months into the International Year of the Nurse and Midwife, as declared by the World Health Assembly. The year-long campaign celebrates the work of nurses and midwives while also drawing attention to the challenging conditions these health professionals often face – a reality brought into even sharper focus by the COVID-19 pandemic over the past few months.
The year 2020 was chosen, in part, because it marks the 200th anniversary of Florence Nightingale's birth. The British nurse and social reformer is widely viewed as the founder of modern nursing. As part of Bayshore's recognition of nurses in 2020, we're shining a spotlight on her life and enduring impact.
The early years
Florence Nightingale was born on May 12, 1890, in Florence, Italy, to a wealthy British family. As a young girl growing up in England, she received a classical education that included history, philosophy, literature, math and languages.
Nightingale's family was Unitarian, and she was involved in philanthropy from an early age. She helped care for sick relatives, as well as tenants on her family's property. At age 16, she felt a "call from God" to help the ill and poor and reduce human suffering. She wanted to study to become a nurse, but her family disapproved, believing that this type of work was beneath women of their social stature. Instead, Nightingale's parents wanted her to marry, which she refused to do.
Eventually, her father relented and allowed her to go to Germany for a few months of study in 1850 and 1851. By 1853, she had become the superintendent of a women's hospital in London, where she honed her administrative skills and improved the facility's care and efficiency.
The Crimean War
In 1853, the Crimean War broke out in the Balkans and in Turkey. The war was a clash between Russia and an alliance that included Britain, France, Sardinia and Turkey. Britain became involved in 1854.
News reports described the horrendous conditions of Britain's field hospitals, which were overwhelmed by thousands of wounded soldiers. Following a public outcry, the British government asked Nightingale to assemble a team of nurses and sail to Crimea. They arrived at a British camp outside of Constantinople (now Istanbul), where the male doctors initially refused their help – they didn't want to work with women. Once patient numbers swelled, however, the nurses got to work. They cleaned up the facilities, which were so filthy that many more soldiers were succumbing to infectious diseases rather than their injuries.
Nightingale herself worked tirelessly, often checking on patients throughout the night with a lamp in hand. This is how she earned her famous nickname: the Lady with the Lamp. (She is also known as the Angel of Crimea.) Over the next year and a half, Nightingale and her nurses overhauled the standard of care and reduced the death rate at the hospital dramatically. They earned the respect of the soldiers and the medical establishment. When the war ended in 1856, Nightingale returned to London a hero.
Social reform
Nightingale used her new prominence to push for health care reforms. She presented the data that she had gathered during the war to Queen Victoria and Prince Albert, which led to a royal commission to study how to improve the health of the army, as well as the establishment of an army medical college. (Nightingale was so skilled at statistics that, in 1858, she became the Royal Statistical Society's first female member.)
Nightingale's writings were highly influential. In 1858, she published her lengthy report Notes on Matters Affecting the Health, Efficiency and Hospital Administration of the British Army, which included her proposed reforms for military hospitals. The next year, Nightingale published her book Notes on Nursing: What it is, and What it is Not, which offered advice to the public on caring for sick relatives and neighbours.
Nightingale also worked to establish St. Thomas' Hospital, including the Nightingale Training School for Nurses, in London; the facility opened in 1860. Her wartime experiences inspired young women, including many daughters from upper-class families, to follow in her footsteps.
Later years
During the Crimean War, Nightingale contracted brucellosis, a bacterial infection that caused chronic pain for the rest of her life. By age 38, she was often bedridden, but she continued to advocate for health-care improvements from her home. In 1907, King Edward awarded her the Order of Merit – she was the first woman to receive this honour.
Nightingale died in 1910 at age 90. Two years later, the Red Cross introduced the Florence Nightingale Medal, which is awarded to an excellent nurse every two years. And, every year since 1965, International Nurses Day has been celebrated on Nightingale's birthday.
Our nursing services
Today, nurses around the world carry on Florence Nightingale's legacy. At Bayshore Home Health, our nurses exemplify the traits that she brought to her profession: knowledge, skills, talent, compassion and dedication. Our services include:
Medication administration
Intravenous therapy
Wound care and dressing changes
Ventilator care
Pain and symptom management
Chronic disease management
Paediatric care (at home and school)
Palliative care
Mental health support
Read more about the International Year of the Nurse and the Midwife and how we plan to celebrate at Bayshore.
Bayshore Home Health offers a wide range of home care services to help Canadians live independently for as long as possible. Contact us at 1-877-289-3997 for details.