Coming Together over COVID-19
I got the OK and the appointment was scheduled
I had a call from a daughter whose dad is living in a retirement home in Fonthill. The two daughters had been struggling for a few days as the dad wasn't able to hear them well on their daily routine phone call. Daughter Susan asked me if we would be able to do the ear syringe but also mentioned that the retirement home is not allowing any visitors from outside so she didn't know what to do. I told Susan to leave it with me and let me see what I can do and will call her back.
First of all, I inquired if I had a nurse who is comfortable doing the ear syringe and has the equipment, it turned out that our MCP who only started last week Monday, did have the equipment and is able to do the ear syringe, the only thing was that she didn't have the saline or distilled water which I guess is recommended to use for ear syringing. I told her that we can look for those at Shoppers Drug Mart and buy them.
I then called the retirement home who told me that they will not allow anyone from outside including Bayshore. I had a long conversation with them and finally was able to convince them that they bring the client into an office area near the front door where we can perform the ear syringe and not have to go inside the full facility. This took a few phone calls as this needed to be approved by their management etc. but nonetheless, I got the OK, and the appointment was scheduled for yesterday (Friday) afternoon.
Our MCP went to three Shoppers Drug Mart but couldn't find the saline or distilled water as they were all sold out, she called me in a panic "Poonam I have to see the client in half an hour but can't find the product, not sure what to do?" I had 2 L bottle distilled water in my home which we had purchased a few months ago for my son's science project of growing a Venus flytrap plant. I thought of that and told the MCP that I will bring the water to her, which is what I did. MCP was able to complete the procedure.
This morning I received the email below from the daughter. I was very pleased and shared with the MCP as well as the branch team and of course I will follow up for the next appointment etc. Now I have to figure out what to tell my 11-year-old son about where is his distilled water for his Venus flytrap plant.
Poonam Singh
Area Director
Your words were the reassurance needed
Bayshore Medical Personnel (BMP) is part of the staffing division and we do things quite differently compared with our colleagues in the other divisions. Of note, we rarely ever meet our field staff. Supporting these professionals is always a challenge when there are difficult situations and we are never face to face, and now more than ever, during this global pandemic, we want them to know we are here for them. Recently we dealt with a conflict situation that required long conversations by phone with an employee; this is the note we received afterward…
"I am again grateful for your support in this situation. Your words were the reassurance needed in an environment where one is treated like a standalone and every man is for themselves."
"I just wish to express my thanks again for the phone call this morning. Even though the Bayshore team is all the way across the country, everyone is extremely helpful, prompt, and supportive in all conversations. For that, I am grateful because it is exactly what one would want in an employer."
Every member of the BMP team is tasked with ensuring every interaction with an employee, independent contractor or potential candidate leaves them feeling supported; being compassionate and caring and living the Bayshore values is key.
Joanne D.
Director of Operations
Grace and compassion
I have a PSW in Belleville with a client, spouse, and daughter in low-income housing who didn't have any food for the weekend. She bought the three of them Easter dinner from Swiss Chalet. She also bought laundry detergent as they were all out and had no clean towels for care. I'm proud to share about the grace and compassion that our PSW's give.
Sarita Van D.
RN CHPCN(C)
We purchased meals from Tim at A Catered Affair who is cooking for the community and especially the essential workers. We were each given a lovely T-shirt in support of our ongoing work as Bayshore Nurses. Sylvie and I purchased extra meals for some elderly patients we knew in the community that could not get out …The smiles we received said it all!
Frances G., Sylvie L.
RPN
Great example of Reliability and Team Work
One of our nurses has to see a patient that is displaying symptoms of COVID-19. This nurse did not have PPE and was going to be working his full-time job for the next 10 days which would make it difficult to accept delivery. One of our nurses, Maria wrote this to the nurse who needed PPE: "Brandon, I am making up a PPE supply kit for you at the clinic. You can come at any time during business hours or arrange a time with me to retrieve it. As I know you are busy during this time, if clinic pick up is not an option, I am willing to meet you in Edmonton at an alternative location."
I just wanted to take a moment to thank you guys for continuing to provide great service during this difficult time. The office has been great holding things together, Marjorie, Aliyah, and the rest of the team. 
I also wanted to make special mention of the caregivers who are not only going above and beyond by continuing to work a full schedule, but going even further by taking extra shifts. Marilou, Nenette, and Myla. This goes a long way for me in terms of more consistent care and overall wellbeing. 
Very much appreciated. 
I have an isolated patient in a retirement home that receives a PSW and nursing care three times a day.  Bedbound and on respiratory isolation, he became short on baby wipes for personal care and barrier cream. I reached out to his family, and due to recent travels, they were all in self isolation.  I went out and bought baby wipes and skin barrier cream for him.  Baby wipes were virtually impossible to find so when I found 4 boxes, I bought them all and will pass them on to my patients in need.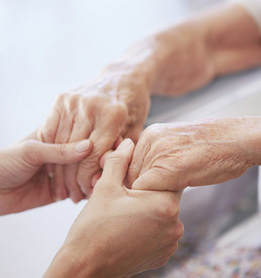 …it was priceless to see her face light up!
I have a client who lives in a retirement home, due to COVID-19 she hasn't been able to see her family for weeks, participate in any activities, and is unable to get her hair or nails done. Also during this time, her son-in-law passed away from cancer. I have been trying to figure out a ways to brighten her days and give her hope. I downloaded What's App, and through my phone her son sent her some videos – that sure did brighten her day, it was priceless to see her face light up! We watched them over and over again, and every time she watches them her spirits are lifted.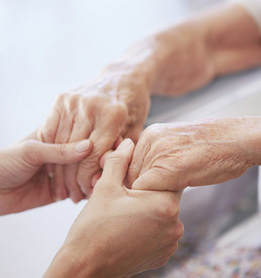 They appreciate the very quick response when requesting service.
Care Manager Kathryn R. received a call from a client's daughter stating the client and whole family are extremely happy and satisfied with Bayshore Home Health. They appreciate the very quick response when requesting service. They needed urgent care post discharge, which was set up the same night with no delay or hesitation after hours. The client's daughter stated that the caregiver has been following the care plan plus instructions as discussed and per expectation. Moreover, she treats client "like a human being" and is "respectful".
One of our client's has posted signs outside their home thanking our caregiversand nurses for the care that they are providing to our community.
We also have two nurses in Dundas County that are making homemade masks. The masks are for coworkers to keep safe when completing their personal business, as in grocery shopping, post office etc. These are not to be used for client care but to keep them safe when they are outside their homes.  How very thoughtful!


Guyanne B.
Office Administrator/ISSU
Recently, there was a day I was not able to get dropped off at work. After finishing with one client, I walked two hours to my next client. I'm happy to serve my clients who need my help, especially during this critical time we are facing.
Back in January, I had a client in Guelph, ON. I left early due to a snow storm that had started that morning, with high winds and white outs due to the winds. By the time I was able to get to Guelph from my home in Listowel, it was snowing pretty heavy. I came to a stop at Elmira Road and Woolwich and then watched as the vehicle in front of me start to fish tail on black ice under the snow.
I knew I had to go very slow. I started to make my turn as I hit the black ice, I too slide and hit the curb on the right side and then was bounced over to the left side medium, then back to the right curb.  Thank goodness there was no one on the road.  I had to get out and check my vehicle and I called CAA.  Since my vehicle has been damaged, I asked CAA that despite the damages to my car, if I could drive it,  as I had to get to my client! CAA informed me I was able to drive my car to my client and they would later pick me up from my client's house.
So, I drove my car, with an upside down steering wheel.  Hobbling along, I got to my client's house on time!
I was very thankful that everything worked out, no one was injured, and I was able to attend to my client!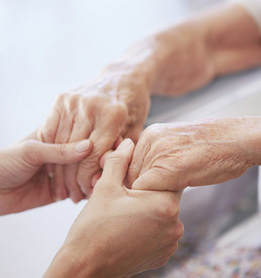 I don't mind doing extras and going above and beyond!
One of my clients lives in a building that is in lockdown. I have been assisting with laundry, and changing hearing aid filters, since this clients family is not allowed inside the building to help, as they normally would. I don't mind doing extras and going above and beyond!
The Brantford BHCS team would like to share what a great job our field staff are doing. Last week our Area Director, Jocelyn, put out a challenge to all field staff in light of the shortage of hand sanitizer. This challenge was for all staff to bring in as many bottle/containers of liquid hand soap. With this soap, we could provide field staff with bags of soap and hand towels for to wash their hands at client visits.
All of our field staff – PSWs and Nurses-  rose to this challenge and brought in over 200 containers of liquid hand soap, enough to provide 2 bottles of soap for each field employee in their kits. Jocelyn purchased enough hand towels to provide each employee with 4 hand towels each.
A special mention to 3 field staff who  really rose to the challenge, PSW Deb G. brought in a whopping 104 bottles of hand soap, PSW Julianne S. brought in 64 bottles, and Visiting Nurse Alysha F., RPN brought in 62 bottles!
It makes me very proud of our team to share this news, and how hard everyone is working together to provide care to our clients and for each other.  I have shared pictures of the outstanding work. Way to go team!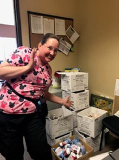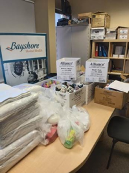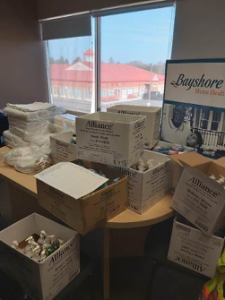 Leah R.
Manager Clinical Practice
On my days off, I prepare homemade soups, breads and desserts for my clients that live alone or are unable to cook. If time allows, I go to the drugstore, grocery store, even Tim Horton's. My clients' needs come first!
Bayshore Therapy and Rehab services in BC (BTRBC) had to close the Langley clinic branch on March 18, 2020 in response to COVID-19. This impacted over 40 clients who used to attend the clinic daily for their rehabilitation. Within 12 hours of closure, the staff (including OT, PT, Kiniseologist, Counselor, Physician, and Admin) implemented a structured at-home rehabilitation plan for every client using telehealth services. Thanks to their hard work and dedication, they ensured minimal disruption to our clients' rehab plans and we were able to coordinate a smooth transition to remote services. Well done Bayshore Langley rehab team!
Shelly D.
Occupational Therapist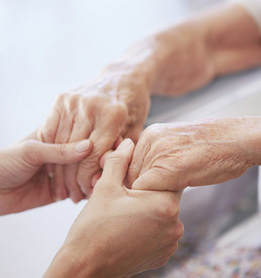 It's just a reminder as to how the pharmacy team is impacting/saving lives.
I just wanted to share this story with you all to recognize Fei and Ann (a pharmacist and pharmacy assistant in the Specialty Pharmacy Department of BSRX) for helping a patient in a tough situation.
The story:
Our patient Kevin was on vacation in Grenada with his kids when Grenada closed the airport and will be keeping it closed for the next 2 – 3 months. Kevin is currently stranded in a foreign country like many Canadians right now due to COVID-19.
Kevin is a cancer patient, so his oncology medication is crucial to improving/maintaining his quality of life.
Kevin called us, with desperation in his voice to get additional supply of his medication. In a conversation with Fei (RPh) he said "I don't know how I can do without this medication. I've been off it before and felt like I was going to die, I can't do that again".  Fei assured him she would do the best should could to have an exception made to get beyond a 30-day supply for him.
By this time, we had already shipped a one month supply to his friend in Canada who then sent it by courier to Kevin in Grenada. We then contacted Manulife to see if Kevin could be approved for a 3-month supply (an exception Manulife granted) for him and we contacted his oncologist to extend his prescription to accommodate the request.
Ann coordinated the delivery with Kevin's friend here in Canada.
When Fei called Kevin to provide him with an update he said "You guys are the best! Thank you so much! I'm so glad I called."
Fei expressed it was the least she could do as he has much more serious things to worry about and told him to be safe.
I'm sure there will be many more stories like this in the days to come, but I think it would be a great story to share. It's just a reminder as to how the pharmacy team is impacting/saving lives.
Nicole J.
Quality Assurance Specialist
I have been assisting clients who are unable to get diapers. I have been purchasing diapers myself and bringing them to clients in need. As well, I have been picking up any extra clients to help my coordinator and team out.
During these challenging times, pharmacies are no longer accepting cash for deliveries. I've had a client of mine for 12 years and she will be turning 100 in August! I told her to make me a list and I would go to the pharmacy for her.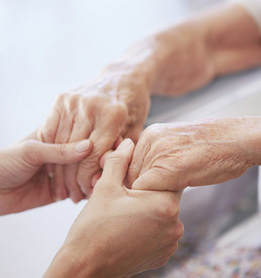 Nothing is better than helping people, this is why I love doing what I do!
I have a client who is 87 and she is the sweetest woman! Unfortunately, she has cancer and is very immune compromised. Her niece primarily does her grocery shopping; however, her niece has now been quarantined for 14-days. Due to this, my client has very limited groceries, but loves omelets! I brought eggs from my own house to make her an omelet. Nothing is better than helping people, this is why I love doing what I do!
I have a MS patient who is also cognitively and physically challenged. Every month, her elderly parents (in their 80s) would drive her to her infusion clinic to get her monthly Tysabri infusion. This patient is in wheelchair and often her legs are weak.  Because of this, her father would help transfer her from her wheelchair to the car, car to wheelchair, and wheelchair to infusion chair. This was very dangerous, considering the consequences of him falling or losing his balance/strength. Every month (health check prior to each infusion), I would speak to either one of the parents and they would voice that they are tired, but would do anything for their daughter. I decided to try to help them, and was able to arrange with Bayshore to have a PSW present at the infusion clinic to help with transferring from wheelchair to infusion chair. As well, I was able to help the parents set up a WheelTrans account, we were able to arrange together each month a WheelTrans to bring their daughter to the clinic and back home. The parents were very appreciative and I was glad to have helped and ensure the safety of my patient and her parents. I felt good knowing that now, they are ALL safe!
Elsie G.
Senior Regional Support Nurse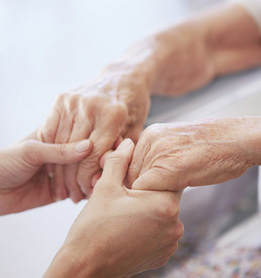 I hope everyone stays healthy, and is taking care of themselves.
I have been holding a cross inside my car and praying for myself, my family, and my clients to be well. I have been purchasing tissues, soap, and milk for my clients. During all of this, I am trying to stay positive, and my clients are the ones keeping me strong. I hope everyone stays healthy, and is taking care of themselves. I pray this virus will be over soon.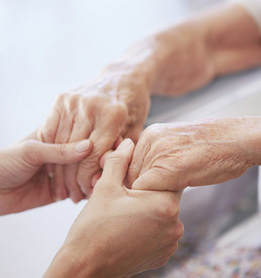 I wanted my client to be able to enjoy the beauty of nature, all from inside her room!
I am a PCW and have been with Bayshore for almost 2 years. I have a client who is currently in lockdown in a care home. This client is located on the main floor of the home, and since I can no longer enter the care facility, I decided to repair an old birdhouse for her. Without damaging the care facility, I was able to place the birdhouse right in front of the client's window so that she can enjoy the birds feeding. I did this on my own spare time. I wanted my client to be able to enjoy the beauty of nature, all from inside her room!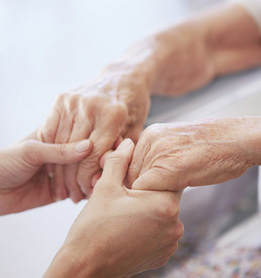 She was gushing over how great everyone in the office is and how fantastic our PSWs are!
I have been tasked with reaching out to the hospitals to inform them we have capacity to take on their patients in the community. Believe it or not, the contact I had for Dieu/Shaver happens to be the daughter-in-law of a client who had called us earlier with a compliment about her mother-in-law's care. She called me just as I was reading this compliment. She was gushing over how great everyone in the office is and how fantastic our PSWs are! She told me they had gone through a few agencies before landing with us. Now she tells everyone how great we are!
She will be talking with her team in the morning about moving some patients out and recommending Bayshore!
I am speechless! 🙂
I have been working numerous double shifts, and I would like to recognize my friend and coworker Shelley, as she has been working double shifts, right there with me!
I wanted to share a story about one of our Pediatric Oncology patients. This patient came to us as an urgent referral from Manulife on a Friday afternoon. This patient had to have their medication for an appointment early Monday morning. After the patient spoke with their Nurse Case Manager, and the file was reviewed by their Reimbursement Specialist, it was sent as an urgent request to the pharmacy. The pharmacy was not able to accommodate the delivery due to higher amounts of deliveries and shortages. Penelope M., our Clinical Manager at the Manulife Specialty Drug Care Program, stepped up and offered to drive from her home in Burlington to Markham to pick up the medication, and then delivered it to the patient in Niagara Falls. All so this child would not miss their dose. This, in my opinion, goes above her call of duty, but truly shows team effort, her dedication to Bayshore and most importantly her dedication to patient care.
Tonya W.
Reimbursement Specialist Team Lead, Specialty Drug Care Program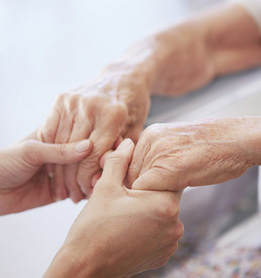 In times like this, we have to go the extra mile!
A client of mine was not able to find wipes anywhere. Knowing this, I went to Rexall and purchased a few packs for her. In times like this, we have to go the extra mile!
Sam C.
Personal Support Worker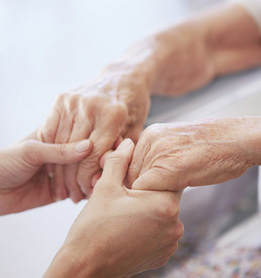 I am happy to help out anyone and share what I can with others!
For one of my elderly clients, I gave her toilet paper, water, and dropped off tax papers. Another client of mine is a new mother; I gave her a full bottle of Lysol wipes. Lastly, for another client I did a grocery run. I am happy to help out anyone and share what I can with others!
Sherry-Anne P.
Registered Nurse
I would like to give a huge shout out to Helena B., SPNM for Ontario.
After hearing that I was not feeling well last night, she took the time today to pick up the phone and check in how I was feeling.
And for all the nurses that I work with who are just giving their all in this!
Judy M.
Clinical Administrative Lead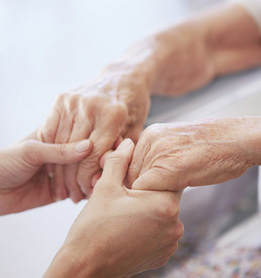 We will get through this together. I'm proud to work for ICS and proud to be a nurse.
I've had some inspirational moments during conversations with my team members that I'd like to share. The quote "We Step Up when others take a step back" exemplifies my team and their dedication to providing care during such a difficult time. For these people to be there for their community and their co-workers with such positivity and strength is truly impressive.
Here's a few of my favourite quotes from our team:
Sunil – "This is why I became a nurse; this is what I trained for. My clients need me and it is my job to be there for them" (when addressing the challenges of nursing during a pandemic) March 20, 2020
Evelin – "I would like to give a round of electronic applause to Donald – all of his clients talk wonders about his service, he goes above and beyond the expected" (shout out to a team member to let him know he makes a difference in the lives of others everyday) March 24, 2020
Joanna – "I will always make sure my clients have the care they need" (always finds a way to help her clients and her team members) March 25, 2020
We will get through this together. I'm proud to work for ICS and proud to be a nurse.
Sabrina S.
Clinical Manager of Bundled Care