What's New?
Residential treatment options, supported-living apartments, clinic-based therapy, group programming, community programs (coma stimulation, teachers), youth programs, multi/interdisciplinary therapists, teachers and more. To learn about NRIO's work, we talked to Frank Tenuta, Clinical Director, and Melanie Hay, Senior Occupational Therapist.
On Oct 25th, 2017  BTR Residential Services/NRIO was named 'Rehab Company of the Year' by Ontario Brain Injury Association. Read the full Press Release here.
BTR Residential Services/NRIO was selected by Lerner's to the top 10 brain injury rehabilitation hospitals in the Toronto and Ontario region. Click here to read the Lerner's article.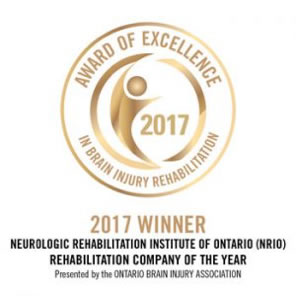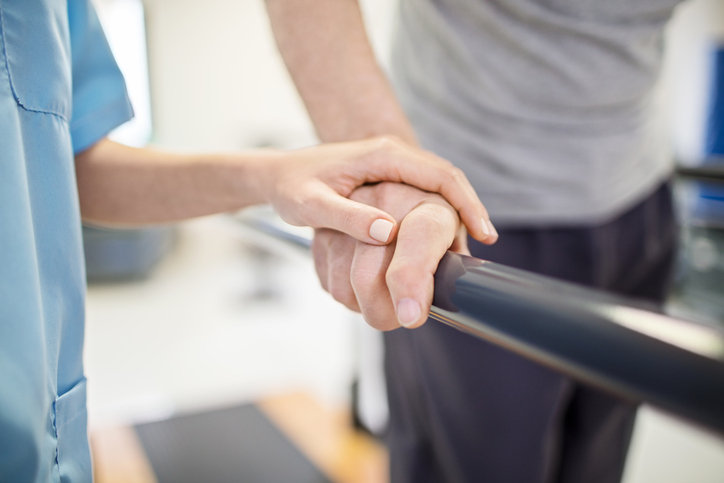 A workplace accident
A workplace accident left their son with a catastrophic brain injury, Bayshore helped rehabilitate him so he could go home
Our son, JC, suffered a catastrophic brain injury as a result of a workplace accident. It was the beginning of a traumatic and difficult journey for him and ourselves, as parents. In his early thirties, it was shocking and so stressful to cope with the situation our son was in. Luckily, Residential Rehab was recommended to us for follow up. We spoke to Colleen, the Director, who was not only supportive and easy to talk to, but experienced and knowledgeable about the path ahead for JC. She clearly described the approach they would take and predicted prognosis after a stay in the residential program … accurately as in turns out. Read More
An inspiration to many
Cameron O'Hanley – an inspiration to many
Cameron O'Hanley, a promising soccer star and high school student living in Prince Edward Island (PEI), suffered serious injuries after a car accident.  He came to the Residential Rehab program for a multi-disciplinary, intensive, 6 month brain injury programme including attending school. He is an inspiration to those who have gone through a difficult recovery period. See more.
A motor vehicle accident
A terrible motor vehicle accident leads to help to recovery from NRIO
Our son was involved in a catastrophic MVA in Alberta when he was 24 years old. Diagnosed with TBI and associated quadriplegia he remained comatose for an extended period of time. After repatriation to Ontario he was admitted to the Mississauga residence, and upon his arrival he was clinically "vegetative." Today, four years later, due entirely to the dedication, care and compassion of his entire Residential Rehab team, SM has progressed to a "conscious" state and continues to improve at a cognitive level. Read more.
For more information
Call us at 1 800 561 9158 / 416 231 4358 ext. 37122
or Email: info@nrio.ca
My wife, RL suffered a stroke 5 years ago while travelling in Europe. Initially the German doctors told me, "Your wife does not have a 5% chance to live another two days." For more than 4 years this statement seemed to follow her and seemed to limit the level of care she was given. For 4 years I struggled to give her a higher level of medical care that she deserved. This all changed when our family physician, Dr. David Cheah, recommended that my wife should go to NRIO for an assessment. In December 2016 my wife started treatment at NRIO for Activity, Sensory, Rehabilitation and Stimulation Programme. With NRIO's relationships my wife is also part of McMaster's minimally conscious research programme through Dr. Connelly and we have benefited by finding a Physiatrist to manage her rehab. My family, friends and I have seen such phenomenal progress in RL. She has progressed more in 8 months at NRIO, than in the previous 4 years. I am grateful to Colleen Boyce, Frank Tenuta and the entire team at NRIO for their incredible care of my wife. I highly recommend NRIO to anyone considering neurological rehabilitation for their loved one.

Sincerely,
-ML.-